Your holiday in Japan is about to end and you are packing for home. But wait, I think you forgot something. Of course, how could you forget the souvenirs! Your friends and family are waiting for you back home. Are you gonna deprived them of trying out the best of the Land of the Rising Sun? If they've never been to Japan, the more that you let them experience the bizarre flavors and the crafty minds of the Japanese. So, go buy the best Japanese snacks to take home as souvenirs. Like, right now!
Best Japanese Snacks for Souvenirs
Having eaten loads of Japanese snacks, I've rounded up ten. Without further ado, let's get started.
1.Umeshiba
Umeshiba is a crunchy pickled plum. You know that sound you make when you munch an apple, it is similar to it. The taste is different from an apple though. It's sour that it makes you pucker. But, it's surprisingly addicting. At least, for me. Well, I'm keeping my fingers crossed that you'll also love it.

And in case you're wondering, it's not junk food. It's a fruit that wards off colds. What do you say?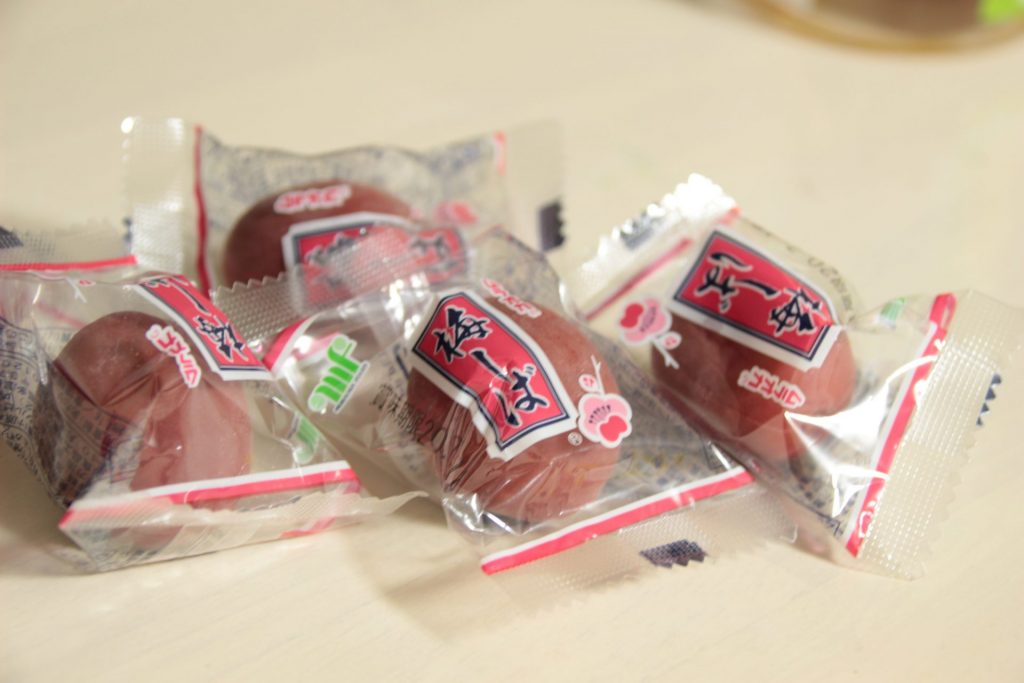 2. Kitkat
Kitkat lovers, raise your hands! This one is for you. You're gonna love it when I say that KitKat in Japan comes in a wide variety of flavors. All the far-fetched flavors you can think of are possible in Japan. So, be sure to grab the one with the most bizarre taste.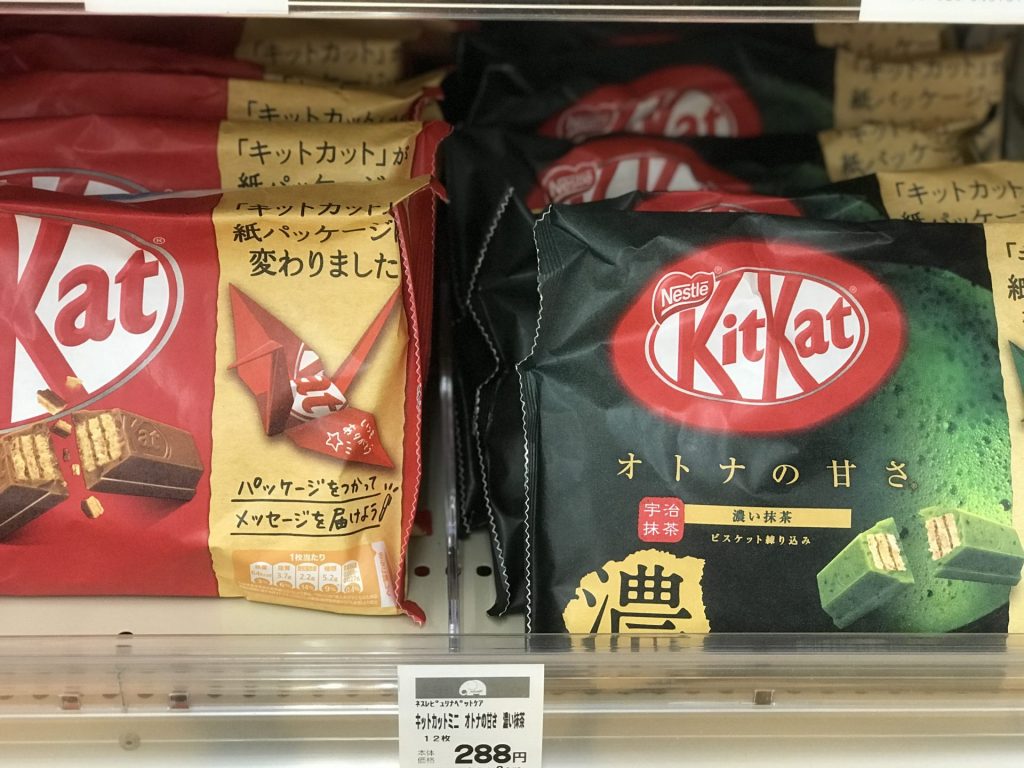 3. Potato Chips
For those of you who don't know yet, Japan is the home of potato chips. Just like Kitkat, potato chips come in a wide variety of flavors, from the classic to the unique. Needless to say, you can buy potato chips anywhere in the world. But, when it comes to flavors, there's nothing like this in other countries. So, get as many bags as you can. Also, make sure you pick the ones with the most unique flavors such as matcha, wasabi, seaweed, you name it!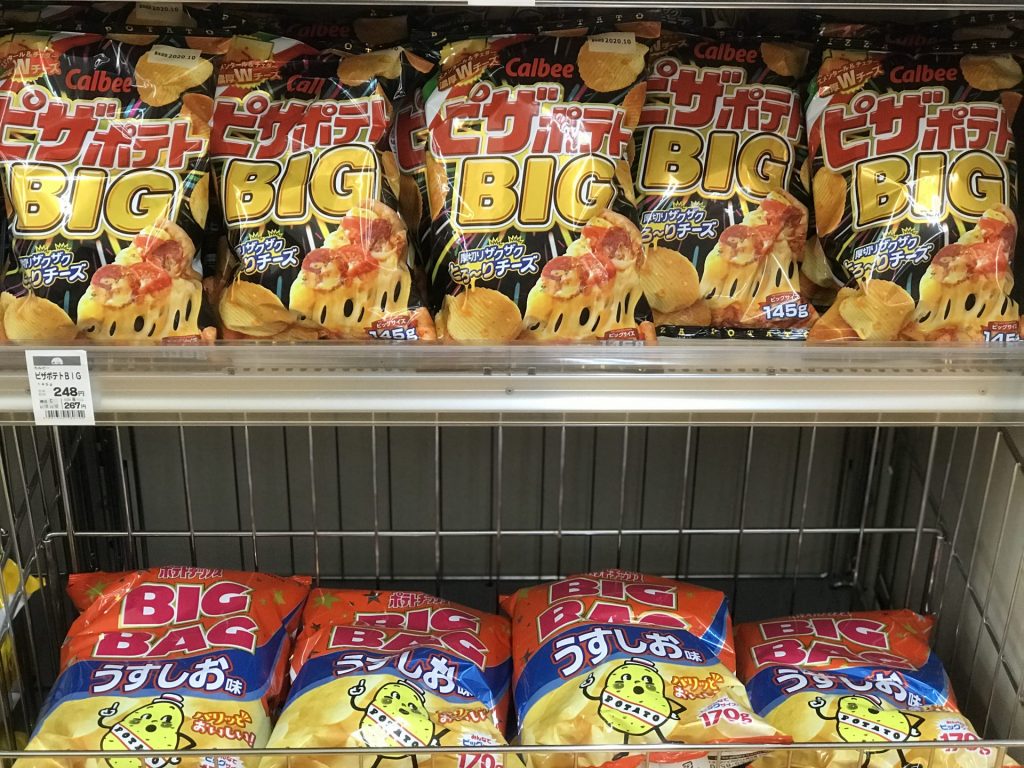 4. Dorayaki
Dorayaki is a Japanese confectionery or wagashi. It's a fluffy cakelike pancake with a gooey mochi or red bean paste filling. Unlike other snacks, this should be eaten as early as possible because the expiration date isn't that long. On the other hand, if you're a Doraemon fan, you know it best as Doraemon's favorite snack. If you're one of the lucky ones, you might be able to get a dorayaki with Doraemon's face on it. How exciting! That will surely give a smile to someone's face.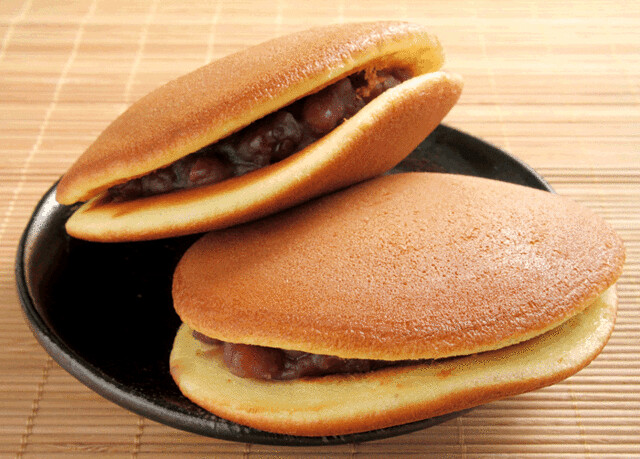 5. Takenoko Sato
By merely looking at the picture, you'll instantly know what's inside that box. Howbeit, some say it's a snack shaped like pine cones. But, with a closer look, you'll realize it's a bamboo shoot.
These bamboo-shaped snacks coated with chocolate is a product of Meiji. I'm eating this right now while writing and I can only say one thing, kids will love it. As we all know, kids love chocolate and cute stuff like this. Hence, this will be a good treat.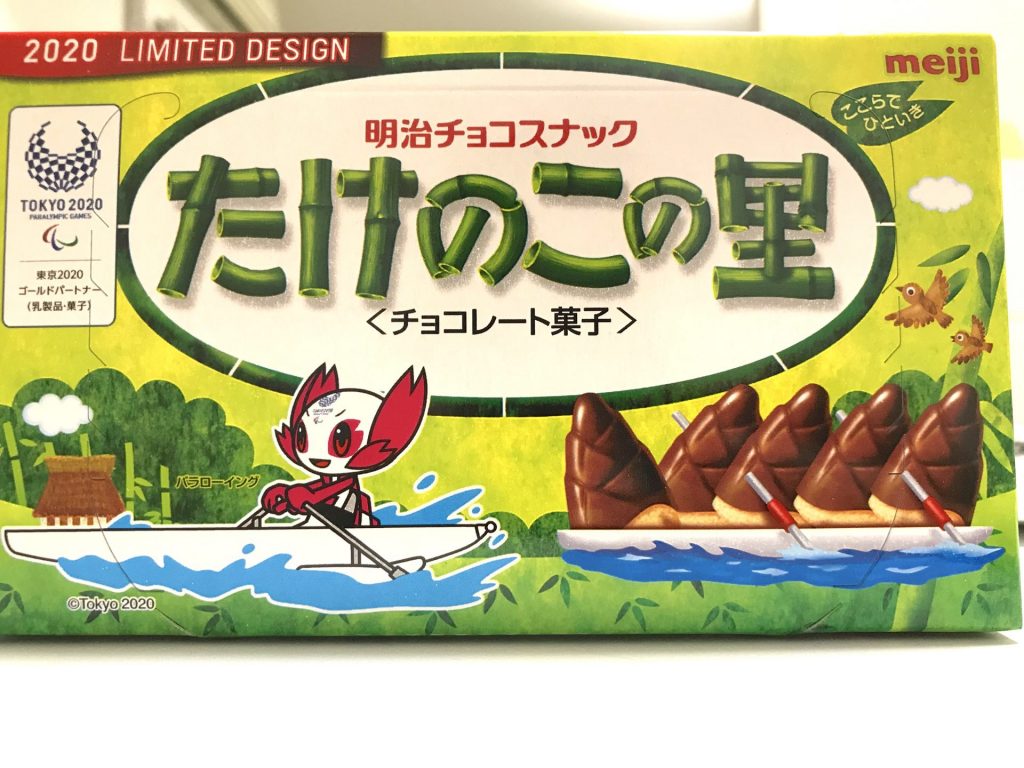 6. Porippy
This is my top personal pick because it's closely similar to a popular snack in my country, called Ding-dong. Ding-dong is a mixture of green beans, corn flakes, and peanuts. Porippy is mere peanuts enclosed in round edible shells or crackers. Packs of Porippy come in assorted flavors like in the picture below. The classic flavor, salty and spicy is the crème de la crème.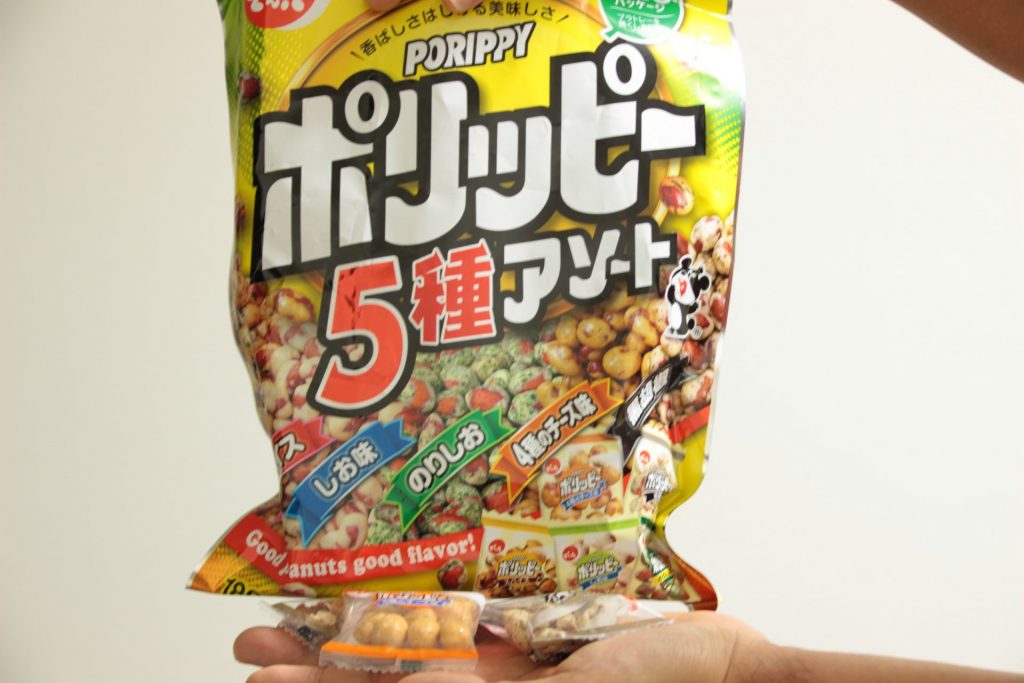 7. Muki Amaguri
Inside this packet is a chestnut, a few boiled chestnuts. There's nothing special about its taste, but surprisingly delicious and addicting. Take this home as souvenirs if there's no chestnut in your country.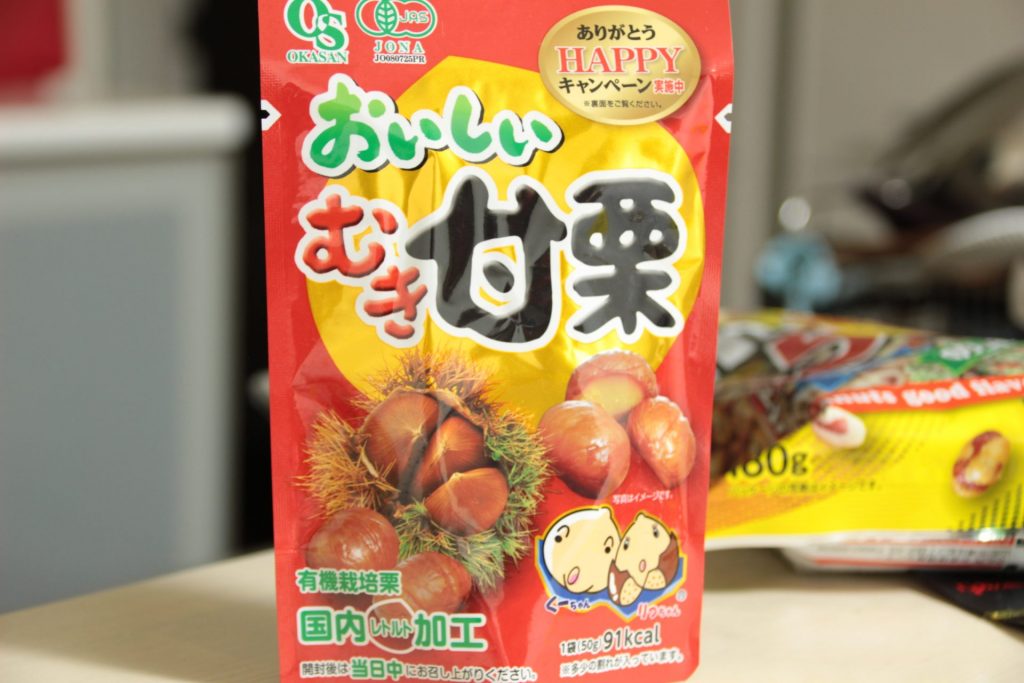 8. Kinakobou
Kinakobo is a soft chewy candy stick with kinako powder sprinkled around it. Kinako is the traditional sweet powder that locals often use for their sweet delicacies. Bou, on the other hand, is stick in Japanese. Thus, named Kinakobou. To be honest, I don't know if you'll like its distinctive taste. What I'm certain, however, is that kinako screams Japan. I hope that alone convinces you to buy this snack.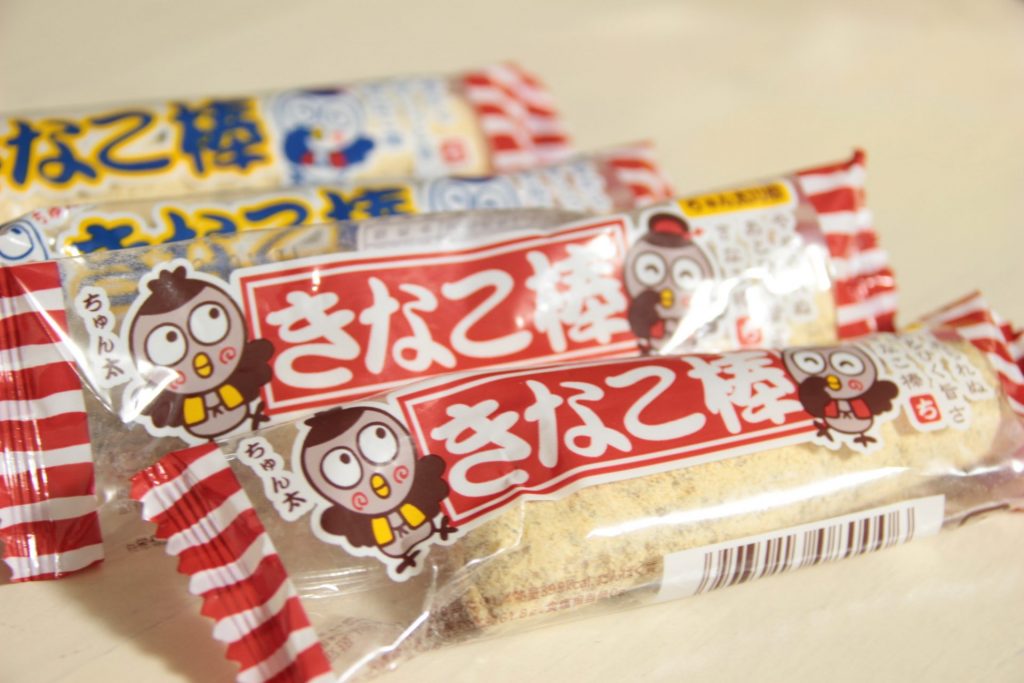 9. Calpas
First off, I've read somewhere that calpas doesn't originate in Japan. Still, I want to include this because you often see this around here. Japanese Calpas is a meat-like sausage, meaty and delicious. It makes a crunchy sound on your first bite. Sounds good, right? However, some of you might find it greasy. That's when fizzy drinks come in useful. Beer sounds good, too.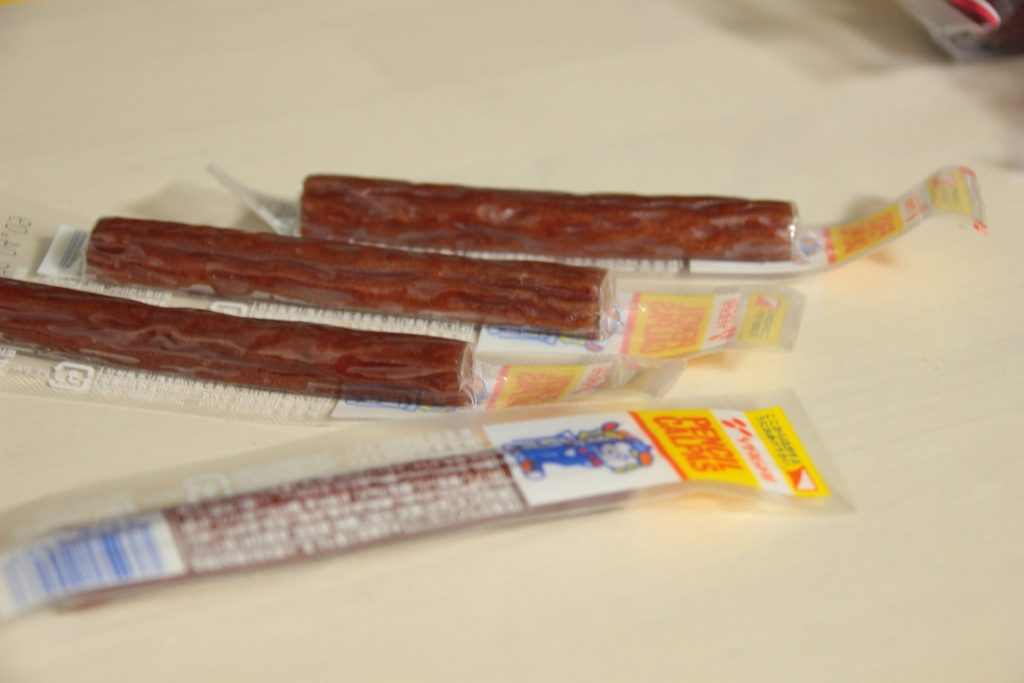 10. Jagariko Calbee
Last but not least is the Jagariko Calbee. Calbee which is a popular snack maker in Japan is the mind of this on the go stick-fries snack. And as usual, this delicious snack shaped like a french fry comes in a variety of flavors. If you are a potato fries lover like me, add this to your favorite.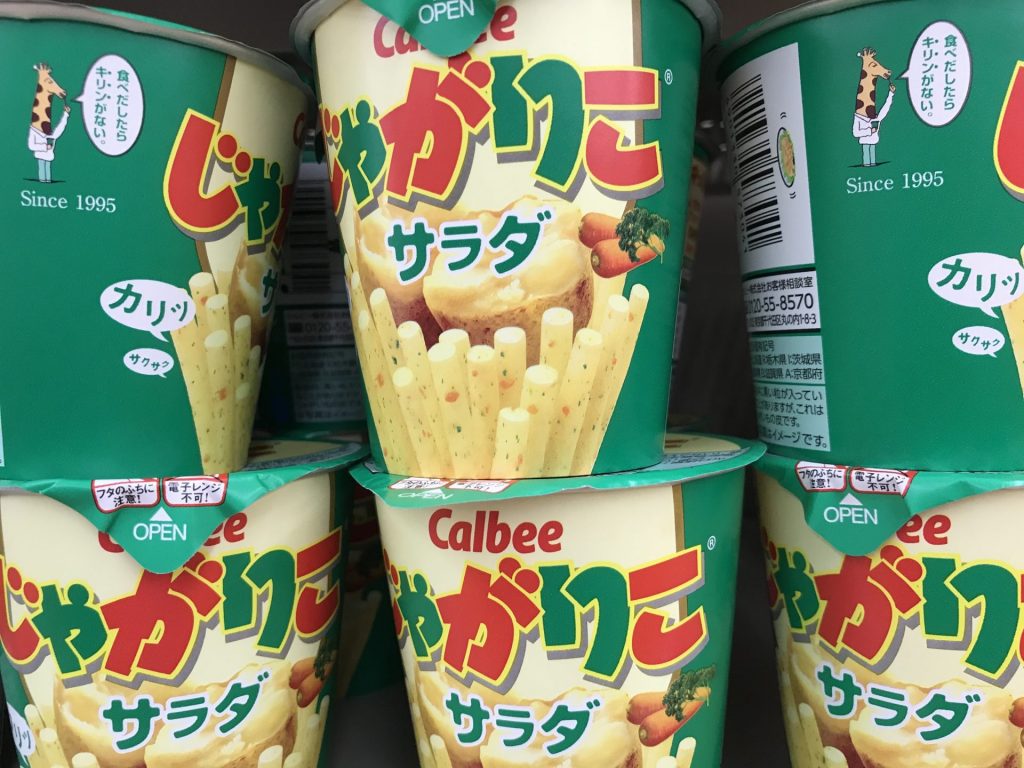 There you have it! As I've mentioned, there are lots of snacks in Japan. These are only one percent of the one hundred percent. If you're a thrill-seeker, forget these snacks I wrote here. By all means, follow your heart, and buy something that piques your interest.
Where can I buy cheap snacks?
If you're on a tight budget, fret not my friend! Just want to let you know that, Japan is the land of discount stores. 100-yen shops offer a wide range of products for only a hundred yen and below, plus the tax consumption, of course. What's more, 100-yen stores are ubiquitous, so you'll likely find one near you.
To those of you who are frequent visitors to Japan, what snacks are you most in love with? Please share it in the comment box below.