Is your skin itchy and dry? Then you lack Ceramide. Ceramide is an essential component of the skin. It helps keep your skin hydrated and soft. To cut right to the chase, Curel Deep Moisture Spray has it. It is the world's first micro-ceramide in a spray. Ergo, this might be the answer to the annoying itchiness and dryness of your skin.

Please comb through this post to see what else this product has for you.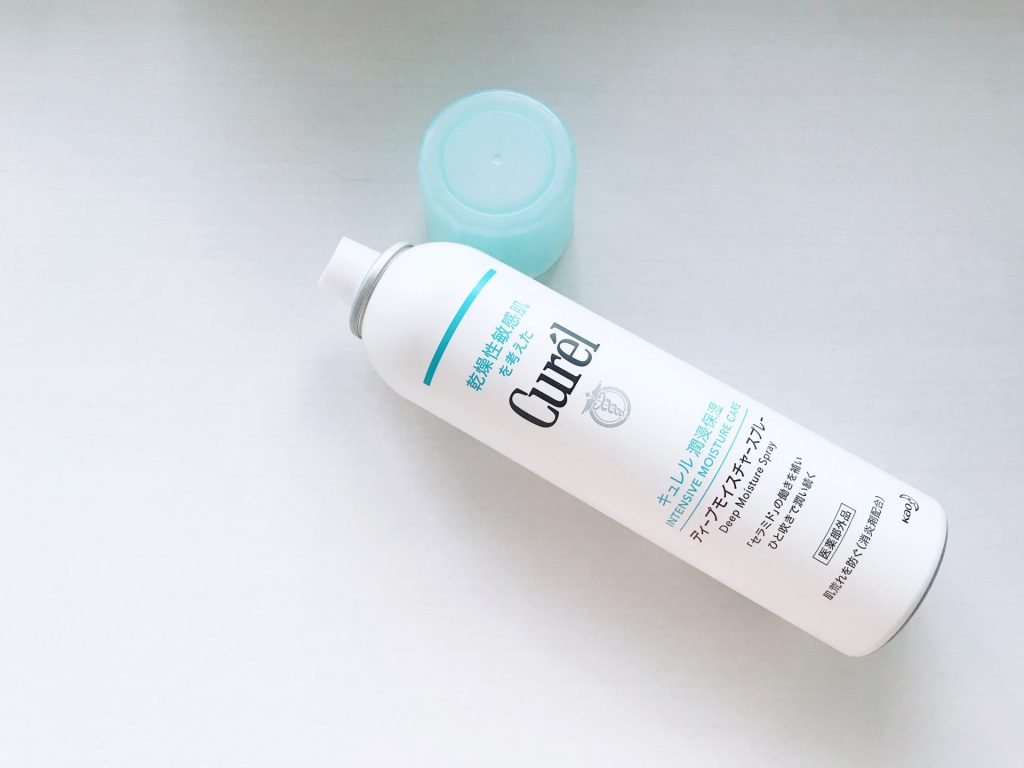 About Curél
Curél is a brand of Kao Corporation whose goal is to help people with sensitive skin. They'd launched various types of products that proved reliable making it the number one skincare brand for sensitive skin. And just last April of this year, a flagship was launched. The Deep Moisture Spray.
How I Started Using Curél Products?
I started using Curél products three years ago while I was working in Tokyo. Since I was new to Japan at that time, not to mention I barely spoke the language, finding a good brand was a tough task. Whenever I would go to the drug store, I just picked the ones that piqued my interest. Sometimes, I looked for the number one tag that's attached to the product because it means it's ranked number one. Then, there's also my husband who helped me search for the best products on the internet. Until he learned that Curél topped on the list as a reliable brand for sensitive skin.
Before long, I finally got my hands on Curél. The first product that I tried was the foaming facial wash. After that, Curel gained a loyal customer up until this day. To prove that, here's a picture of the current products I'm using.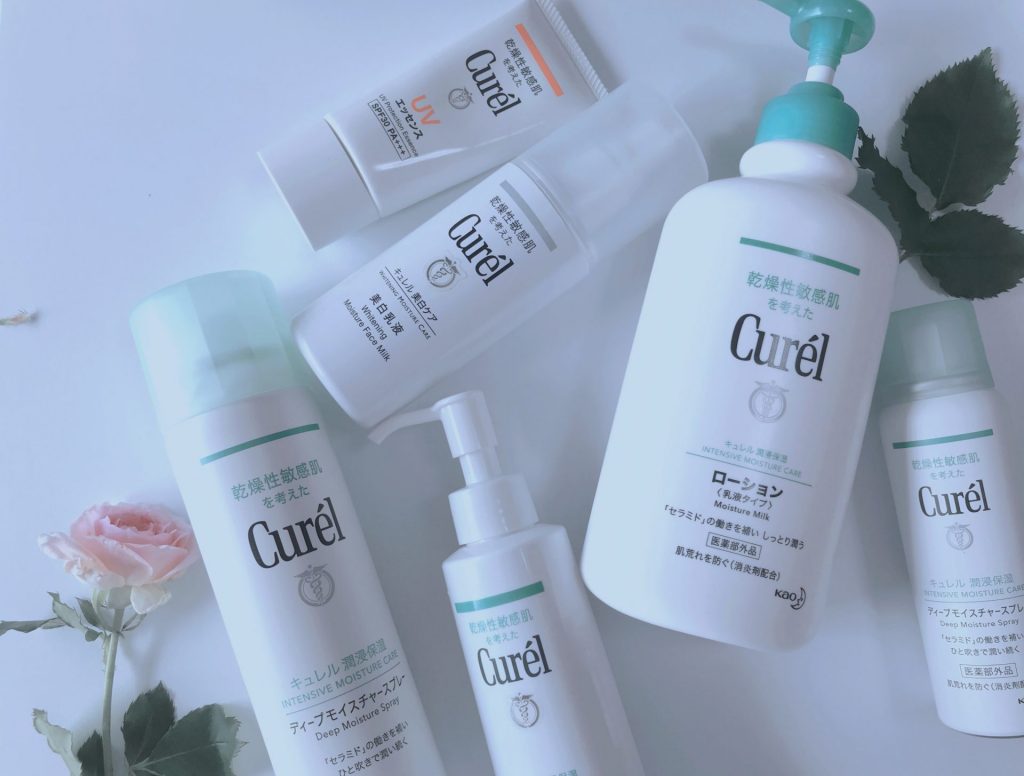 Curél Deep Moisture Spray
Product Features
face and body mist
can be used as a facial toner and body moisturizer
the world's first micro-ceramide in a spray
suitable for children and adults
quickly replenishes the skin's moisture level
can be used over makeup
alcohol-free
patch tested
no added fragrance
soothes dry, rough and sensitive skin
it comes with three sizes: the big edition of the spray is 250g that costs 2130 円 followed by 150g that costs 1800円
the mini version of the spray is 60g and costs 900円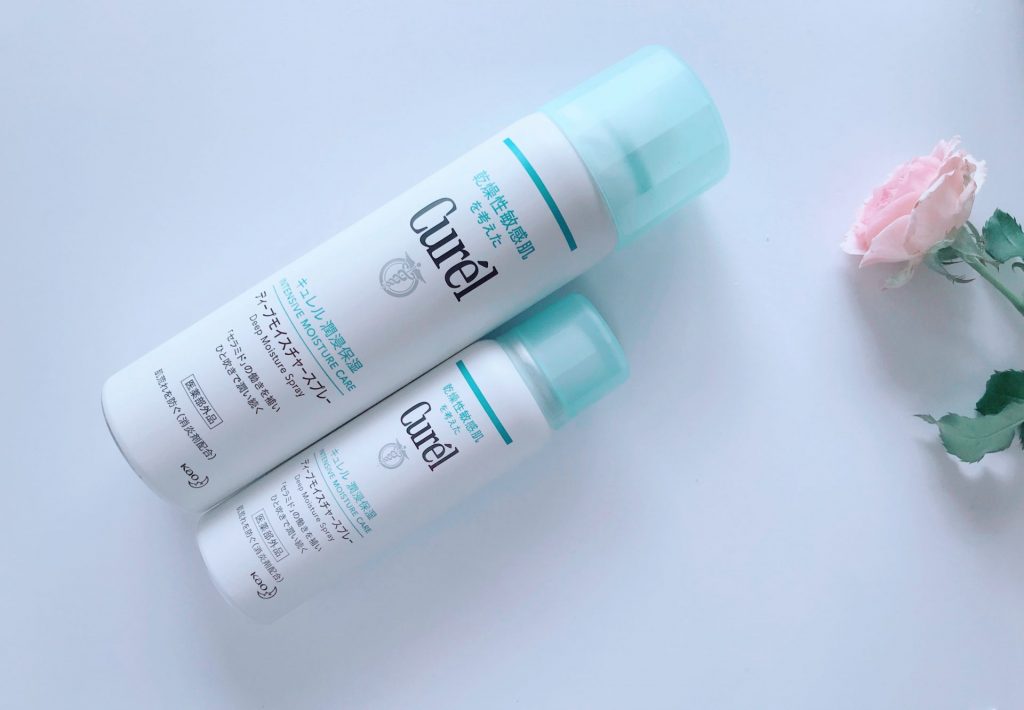 Ingredients
Water, Eucalyptus Globulus Leaf Extract, Glycol, Glycerin, Butylene Glycol, Allantoin, Sodium Methyl Stearoyl Taurate, Adipic Acid, Arginine, Phenoxyethanol, Cetyl-PG Hydroxyethyl Palmitamide, PEG-60 Hydrogenated Castor Oil, Disodium EDTA, Cholesterol
Warnings
If you have skin injuries or abnormal skin conditions like eczema and swelling, avoid using it.
Discontinue use if skin irritation occurs.
Rinse thoroughly with water, if it gets into your eyes.
Even if it is also good for children, do not spray it directly to their faces. As parents, you should spray it on your palm first before applying to your children.
Keep away from direct sunlight.
How to use Curél Deep Moisture Spray?
Hold the spray for about 20 cm away from your face and body.
While spraying, close your eyes and mouth to avoid direct inhalation.
Spray it in a circular motion.
Gently spread the mist like that when you're applying lotion into your skin.
When is the best time to use Curél Deep Moisture Spray?
You can use the Curél Deep Moisture Spray anytime throughout the day. But, after sun exposure, after washing your face and body, and after taking a bath are the best time.
Curél Deep Moisture Spray Review
I started using this about two months ago and here are the good things and the bad things about this product.
Pros
It moisturizes my dry skin intensely. When I spray it at night after taking a bath, I feel refreshed in the morning because my skin is moisturized.
No more itchiness around my hipline which tends to get itchy during the cold season.
It is very convenient for me because it has a smaller edition that fits in my small bag.
In times when I'm lazy to put moisturizer on my face, I just use this spray. It keeps my face moisturized all day long.
Since it is a spray type, it is quick to use. It doesn't take up much of my time. But, when I apply a body lotion, I spend a lot of time doing it.
I like its simple yet elegant design.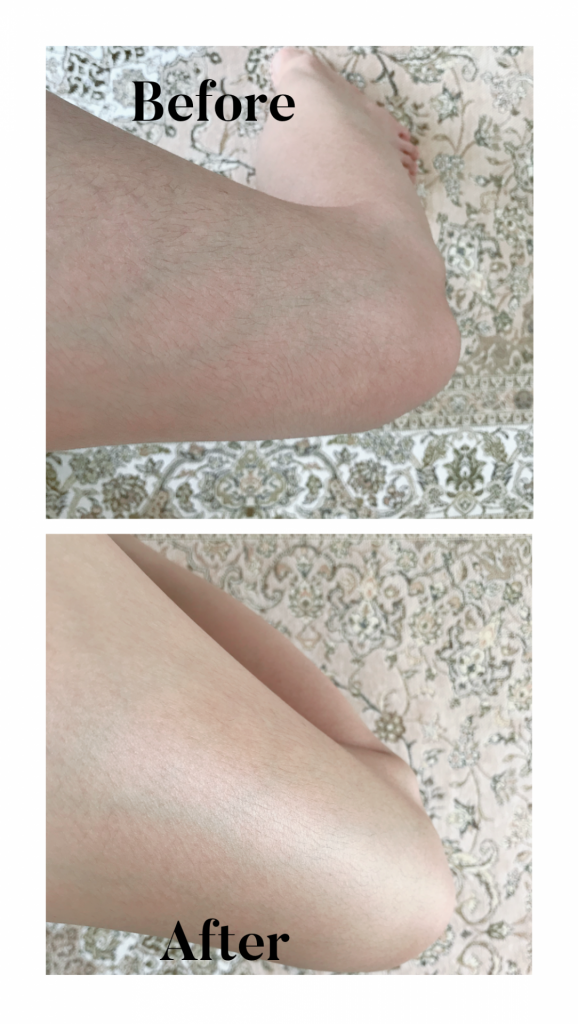 Cons
To be honest, the price is high. But, I don't wanna say that being expensive is a problem because so far, all the Curél products that I've tried were all worthy of the price. One example is this spray. So, NONE.

Verdict
My skin reacts to strong chemicals. When red spots appear on the first application, that's when I know that a product contains them. The good news is, I've never experienced allergic reactions with Curél's products. This is not a sponsored content, so believe me when I say that I love Curél. I highly recommend this brand and this product to everyone whose skin is sensitive. Satisfaction is 10/10.
I hope this post aids you in your search for the best product that suits your sensitive skin. Please let me know if it does so I'll write more helpful posts. Thank you!