Cebu is, without question, blessed with diverse tourist attractions from natural beaches to recreational parks built for families and kids. One example of that is the Cebu Safari and Adventure Park situated in Carmen Cebu. However, sometimes, places like them turn out different from what we think they are. What I'm trying to say is, Reality doesn't meet our Expectations in some occasions. Photos that we find on the Internet can be pretty deceiving. Thus, you can't blame me if I tell you that I don't expect much from some attractions in Cebu.
Last Saturday, however, when we went to Cebu Safari, I was glad that some places in the Philippines which strive their best to suffice the tourists' expectations and give them something equal to the money they paid STILL EXIST.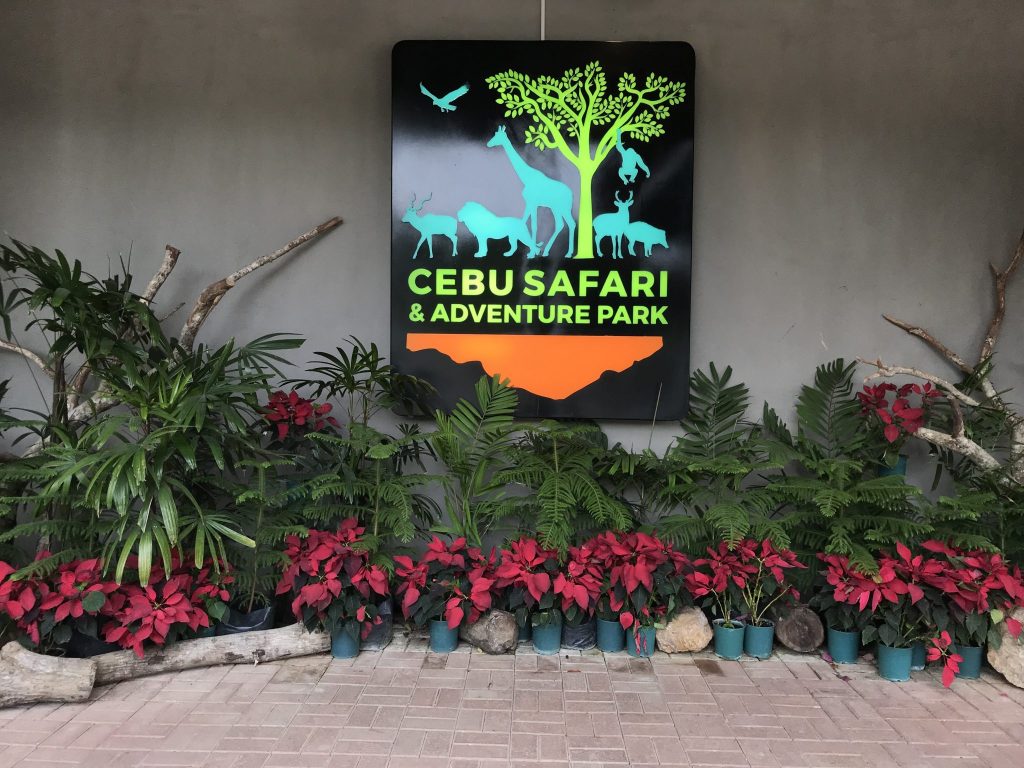 About Cebu Safari and Adventure Park
Cebu Safari and Adventure Park is owned by Michel J Lhuillier. A famous Cebu pawnshop tycoon. This park is situated atop the marvelous mountains of Carmen Cebu. About an hour's ride from Cebu City depending on the traffic. This is the largest zoological park in the Philippines and one of the largest in Southeast Asia for it covers a land area of 170 hectares. Not only that they house animals, but they also have a vast garden which is Michel's Garden. In case you're ready to escape from the hustle and bustle of the city and engage in some adventures at the same time be one with nature and animals, the place is just what you need.
Entrance Fee
| | |
| --- | --- |
| Adult | 800php each |
| Kids 2 to 3 ft | 400php each |
| Kids below 2ft | FREE |
| Senior Citizens and PWDs | 20% OFF |
FYI: The admission fee includes the Bird Show and African Savannah Tour
Park Schedule

| | |
| --- | --- |
| DAYS | Wednesday to Sunday |
| TIME | 8:00AM to 5:00PM |
FYI: They only sell tickets until 2:00PM
Shows
As of this time, Cebu Safari and Adventure Park has only two shows. And if I have to choose between the two, African Savannah Tour will be my pick.
1. Bird Show
Wednesday to Saturday at 1:45 PM and Sunday at 10:45AM to 1:45PM.
This show involves different kinds of birds showing off their capabilities. How a hawk catches its prey for instance. As a person with no experience in training birds, I was impressed with the staff. World-class. On the other hand, using eagles which are Philippine's pride was truly patriotic.
2. African Savannah Tour
10:00AM to 3:30PM. This is a favorite of mine simply because it's a safari adventure. This is the chance to get near to the animals while you're on a tram. The animals are free to roam around. Of course, the area is still surrounded by a fence. Not a cage but a fence. Trivias are given by the guide while on a stop to get a good look at the animals.

What are the animals in the park?
I've been to zoos abroad such as Taipei Zoo, Ueno Zoo in Japan, Tama Zoological Park and Nagasaki Bio Park in Japan. These zoos house many animals while Cebu Safari and Adventure Park have lesser numbers of animals compared to them. Despite that, I bet what you haven't seen in other zoos are in here. Why did I say that? It's because I've seen here the rare kinds of fauna I've yet to see in the International zoos I've taken in. They're Antelopes, Greater Kudu, Wildebeest, Impala, Oryx, Gazelle, Eland, Waterbuck, and Pronghorn. They can only be seen during the Savannah Tour so don't skip it. See the photos above.
Other than those, you can see animals common in zoos like crocodiles, python, tigers, giraffes, capybara, emu, deer, camel, meercats, serval and other kinds of birds.

Some animals aren't in the gallery.
Facilities
Just like zoos and parks abroad, they also have
a couple of restaurants
rest stops where you can sit
souvenir shops if you wanna buy mementos
Ticket Booth
Cafe Kiosk
trams that'll take you around
Tram Stop
clean rest rooms
Boardwalk
wide parking space
Driver's Lounge
Here's the thing, while you're having lunch or munching your snacks in a cafe or a restaurant, you get to enjoy viewing the animals.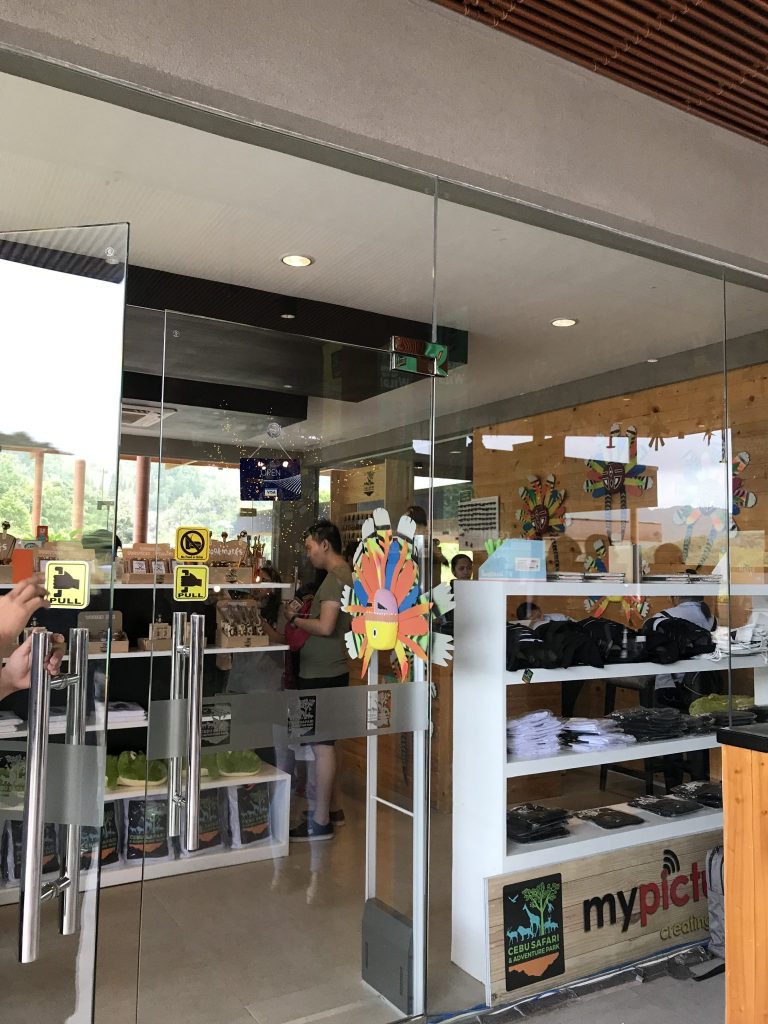 Other Adventures
When it comes to adventures, Cebu Safari and Adventure Park offers sports related adventures. They have a zipline, zipbike and ATV ride.
Contact Details

For more information, visit their website. Or please contact
Email address: info@cebusafari.ph
Phone Numbers:
Sun Cellular: +63 928 475 5718
Globe: +63 917 805 2973
Smart: +63 921 511 165
How to get to Cebu Safari and Adventure Park?
For instance you own a car, just use google map or Waze app. As for visitors who opt for the public commute from Cebu City, take a northbound bus from the North Bus Terminal in Mandaue going to Carmen. The landmark is Carmen National Highschool. Get off from there. Take a motorbike to bring you to the zoo for 40php. You can also take a grab car just like what we did. It took us about three hours due to the traffic jam which means we arrived in Carmen around 12 noon.
Address: Toril, Barangay Corte, Carmen Cebu Philippines 6005
Cebu Safari and Adventure Park, is it worth it?
After all the time I spent there, I would say it definitely is. It's worth it. They maintain cleanliness, superb service and a friendly environment. I saw many senior citizens in the park and I heard their appreciation. Just proof that I wasn't alone when it comes to appreciating it.
More photos of the garden.
To cap it off, I would give you an inspiring quote.
Each kind of tree is a sort of musical instrument: the apple a cello, the old oak a bass viol, the cypress a harp, the willow a flute, the young pine a muted violin. Put your ear close to the whispering branch and you may catch what it is saying. Guy Murchie, Jr.