A Filipino spouse of a Japanese national seeking to live in Japan must apply for a Spouse Visa for Japan Residency. This visa allows for a longer stay in Japan and permits full-time work, which is a unique advantage compared to other visa types
By now, you should have received your Certificate of Eligibility from Japan. The next step depends on your preference. You can either go to the CFO office to obtain your Guidance and Counseling Program Certificate or choose to apply for the visa first. Both options are possible. However, if you're wondering about my experience, I attended the GCP first to obtain the GCP certificate and applied for the visa the next day.
Where to apply: Accredited agencies
For first-time visa applicants who have no idea about the process and where to apply, don't worry. The Japanese Embassy provides a list of accredited agencies where you can submit your documents and apply. These agencies will also handle forwarding your application. In our case, we chose Friendship Tours because they have a branch in Cebu. We also had an experience with this agency when I applied for my tourist visa. They have Japanese staff who can provide clarifications whenever my husband has questions. I must say their service is commendable.

Requirements: Spouse Visa for Japan Residency
passport with six months validity

no broken pages
less than two blank pages left

2×2 photo taken within six months

white background
no caps
clear
write your name and birth date at the back

original marriage certificate from the PSA issued within one year NOTE: If there's no record in the PSA get the Certificate of NON-RECORD from the PSA and Certificate of Marriage from the Local Registrar
original birth certificate from the PSA issued within one year NOTE: if unreadable, get the Certificate of Non Record from the PSA and Birth Certificate from the Local Registrar
a photocopy and original copy of the Certificate of Eligibility
visa application form
In case the birth certificate is late registered, you must bring the additional documents listed below.
baptismal certificate
school report card or Form 137
How much did I pay for the visa application fee?
To give you a detailed breakdown, the handling fee is 1200php and the visa fee is 1350php. Thus, I paid a total of 2,550php.
Duration of the Japanese Spouse Visa Application
According to the Japanese staff, it might take a week to one month before the Embassy of Japan grants me one. As it's a spouse visa for residency, the process takes longer than the other type of visa.
A week after the application, I didn't receive any email or text message from the agency. To be honest, I expected I'd receive it after one week. I wasn't dismayed, I was nervous. Despite what the Japanese staff has told us which was supposed to give me hope, negative thoughts filled my mind anyway. I prayed every day for a positive outcome, at the same time, ready to accept whatever the decision of the consul would be. I consoled myself by thinking about how God moves in mysterious ways.
Two weeks passed and the agency still hasn't kept in touch. Speaking of which, my husband emailed the agency about the concern. What he got as a reply was a reassurance that everything would turn out well. We held on a little bit longer because I'm a believer that there's a reason and a right time for everything.
I waited every day until one Friday morning, exactly three weeks and two days from the application. While I was playing the game Word Stacks, a message popped up. It's from Friendship Tours saying, my visa has been approved and I could pick it up. I couldn't be more relieved.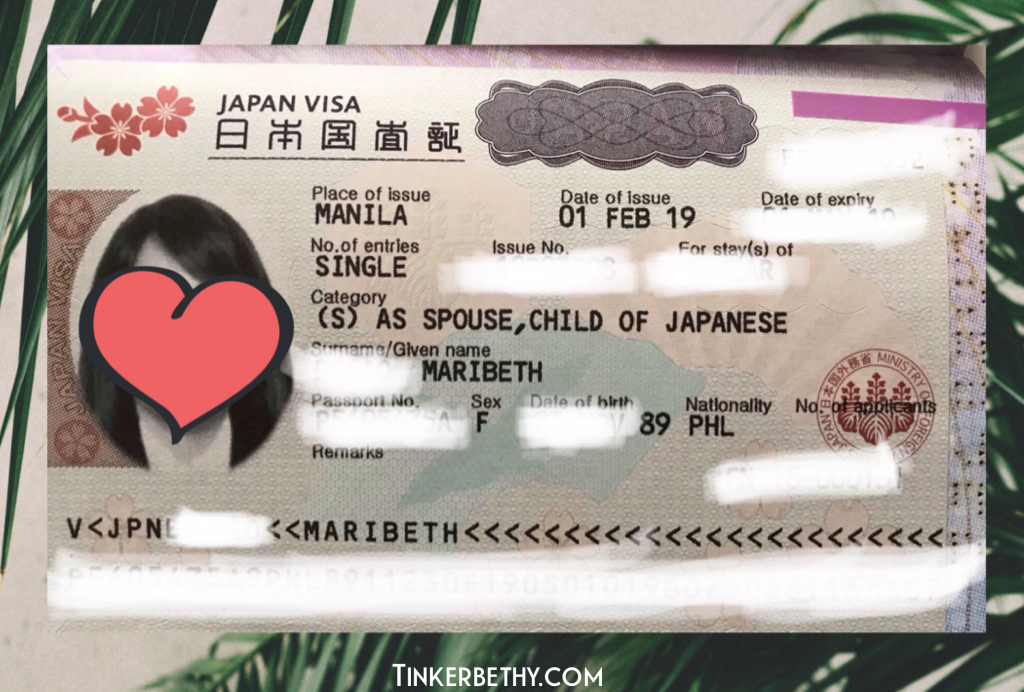 Finally embraced the thought that my visa application is here. I'm beyond grateful to God. Now, on to the last step before entering Japan, the CFO sticker.
Friendship Tours Cebu
For more information about the agency, please contact or visit their website. Please click them because they'll direct you to the corresponding sites.