Planning a trip to Japan as a tourist and feeling uncertain about securing a tourist visa? Worry not! Here are some valuable tips based on personal experience to guide you through the process.
Requirements:
NSO
Two copies of 2×2 pictures [white background]
Invitation Letter from the guarantor if you have [with the red ribbon]
Passport [over 6 months validity]
Photos to prove the relationship of the guarantor
Visa application form [the travel agency will provide for it]
Bank statement of the tourist [this is a supporting document]
Bank statement of the guarantor [this is important]
Things to remember
Sponsored visa
I traveled to Japan as a tourist with a guarantor, my boyfriend. He had been working in the Philippines for an extended period, which likely contributed to the smooth process.
Invitation Letter
A red ribbon for the invitation letter wasn't necessary. Obtaining a red-ribboned invitation letter can be time-consuming. Fortunately, it wasn't a requirement. All he had to do was write the invitation letter in Cebu.
Proof of the relationship
To prove that we are truly in a relationship, we handed over 20 photos of our travels.
Bank Certificate
Since he was my guarantor, we made sure to obtain a bank certificate from his bank. I also got one, although my bank statement wasn't necessary. His would suffice, according to the agency. However, we ensured we had more than enough supporting documents.
Process
After collecting all the required documents, we visited Friendship Travel and Tours, located in Oakridge Mandaue, Cebu City. They have a Japanese representative, which was beneficial because my boyfriend could discuss visa details with her.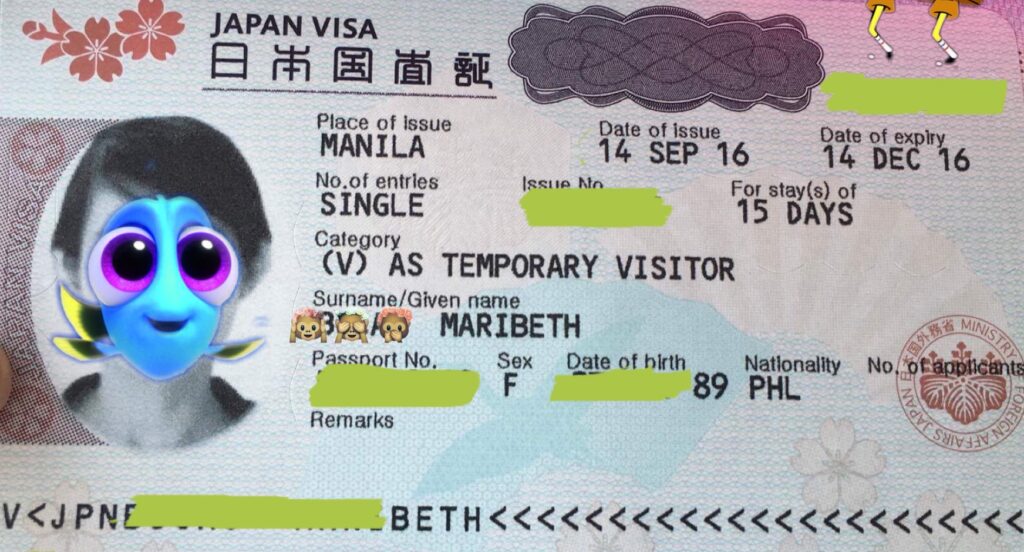 After the application, the waiting game began. The minimum waiting time was supposed to be 2 or 3 days, but due to holidays, I had to wait for five days. However, that wasn't an issue. I received a text message from the agency, and I was extremely grateful to God because it was approved. My two-week request had been granted. Yes, two weeks. Since it was my first time in Japan, my boyfriend suggested that we make the most of it by staying longer at his home and visiting beautiful places. So, I did, and it turned out to be the most memorable trip by far.
Have questions on your mind? Feel free to ask me. Good luck with your visa process!