Tokyo welcomed us with open arms, and our journey was made seamless by the harmonious blend of countless conveniences. Chief among them was the remarkable choice of our stay, the great Shinagawa Prince Hotel. Allow us to unveil the reasons behind our enthusiastic recommendation.
Location
This hotel is situated just a stone's throw away from Shinagawa Station in Tokyo. While Shinagawa Station is sizable, it's notably less complex compared to stations like Tokyo Station, Shinjuku Station, and Ikebukuro Station, making navigation a breeze. Moreover, it's home to the Shinkansen Station, offering quick connections. The Yamanote Line, Tokyo's primary train route, is also easily accessible from here.
We used the Shinkansen Line, so I don't know the way to the airport from Shinagawa Station, but here's a guide from their site that I copied and pasted.
[Train]
• Approximately two minutes' walk from Shinagawa Station (Takanawa Exit), Shinkansen/JR/Keikyu Line
• 11 minutes from Haneda Airport International Terminal Station/14 minutes from Haneda Airport Domestic Terminal Station (Keikyu Line) under ideal conditions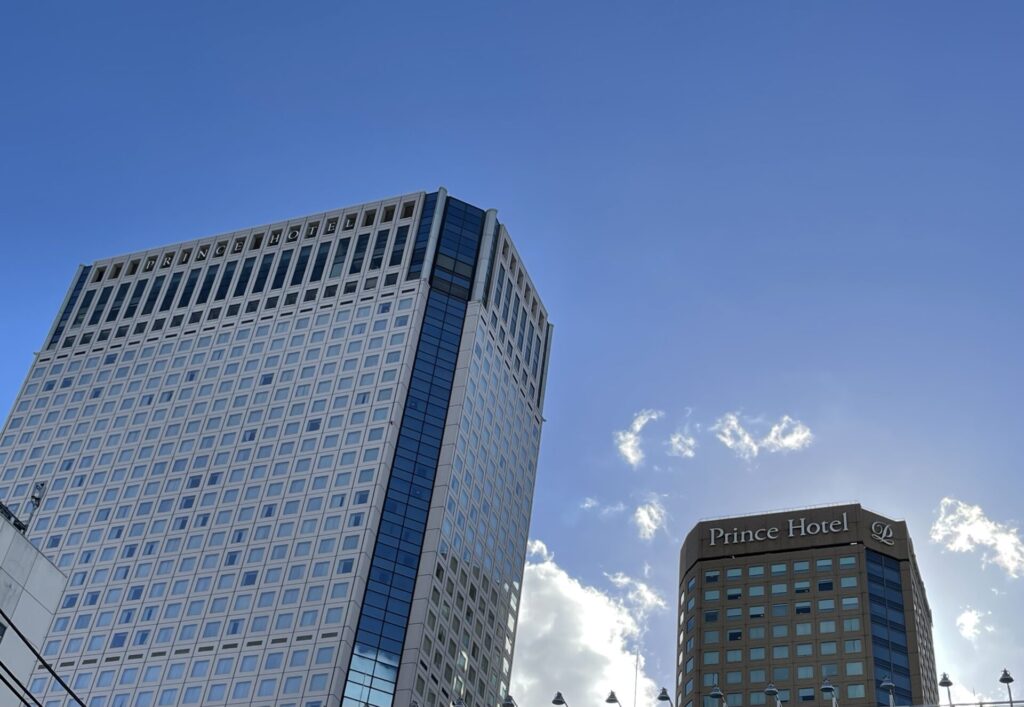 Amenities
Surprising as it may sound, this hotel isn't just a place to stay, it's a world within itself. Picture this: a mall nestled within its walls, a food court, a bowling center, a swimming pool, restaurants, and cafes, a movie theater, an aqua park, and the convenience of self-check-in and check-out booths – all under one roof.
The hotel comprises three parts: the Prince Hotel Main Annex, Prince Hotel N Tower, and Prince Hotel East. During check-in, we used the self-check-in booth and encountered a bit of confusion. When we entered the elevator to our room, our card didn't work. We exited and returned to the reception desk to inquire. It turned out our room was in another building, the main annex. Not to worry, though, these towers are interconnected through escalators and elevators for easy navigation.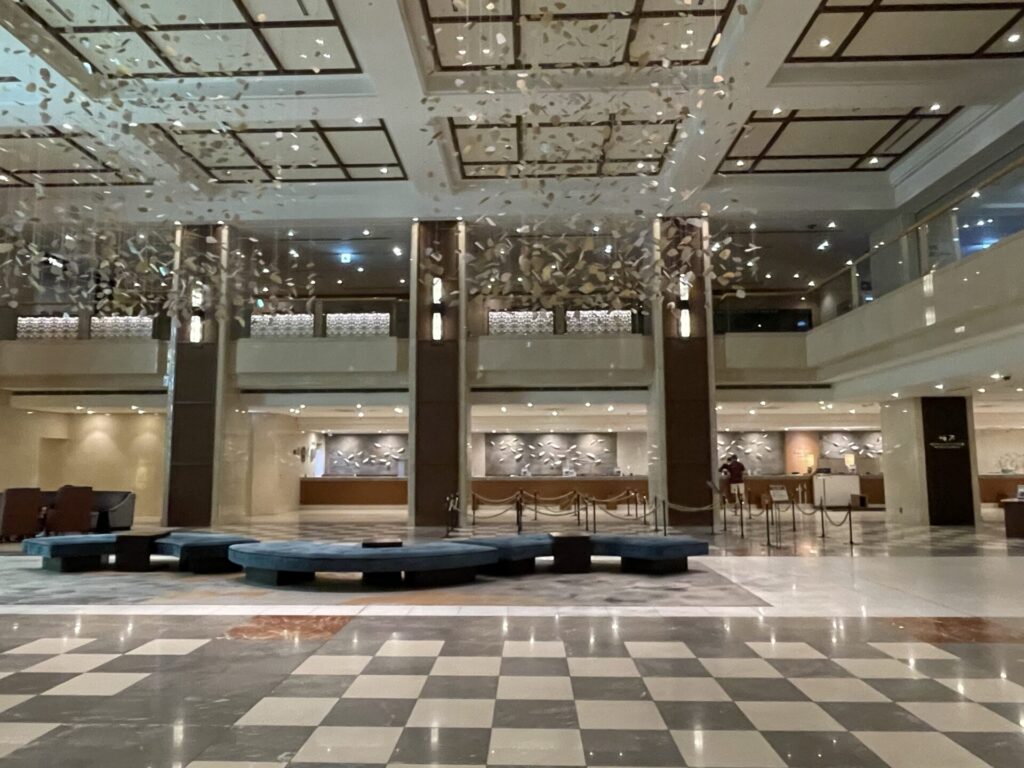 During that time, a vibrant summer event transformed the pool into a bustling, enchanting oasis, its waters illuminated with an inviting glow. Although I heard there was an admission fee to partake in the festivities, we chose not to join in, leaving us with a hint of curiosity about the fun awaiting just beyond our accommodation's borders.
The Room
Our room was neither spacious nor cramped, just enough space to move around comfortably. Although we had requested one bed, we were assigned two single beds. It wasn't a major issue, but we're accustomed to sharing one bed, so I thought it was worth mentioning.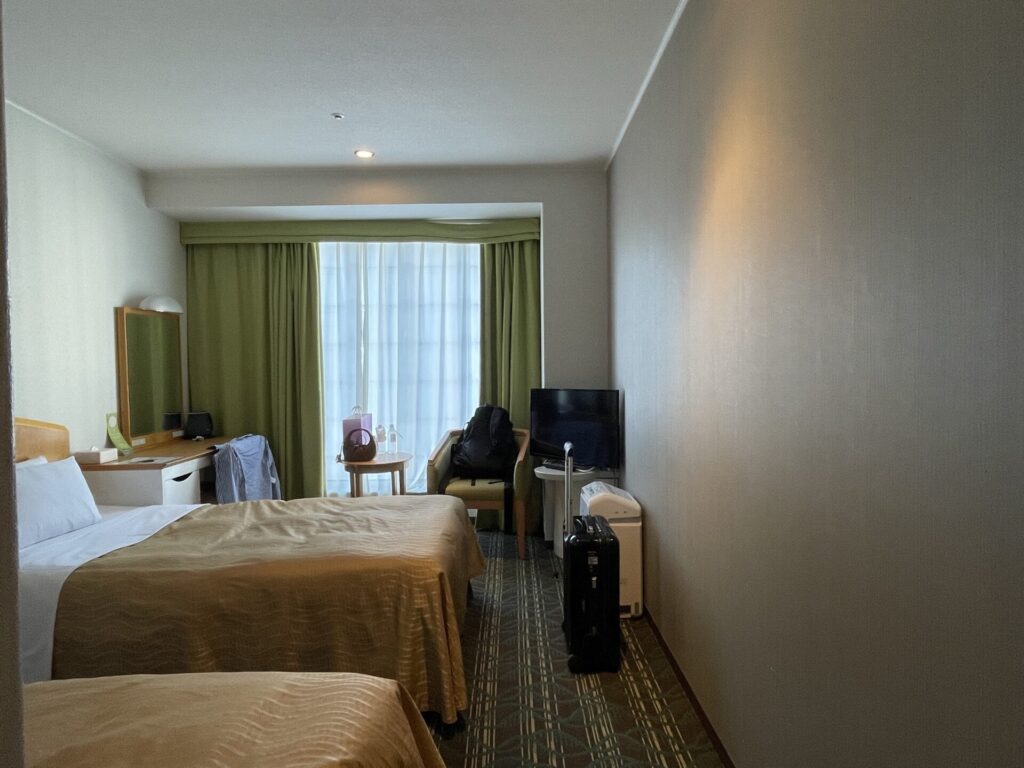 The room cost was 20,000 yen per night for double occupancy.
The bathroom includes a bathtub. The tiles appear dated, not due to neglect but rather due to years of use, reminiscent of antiques.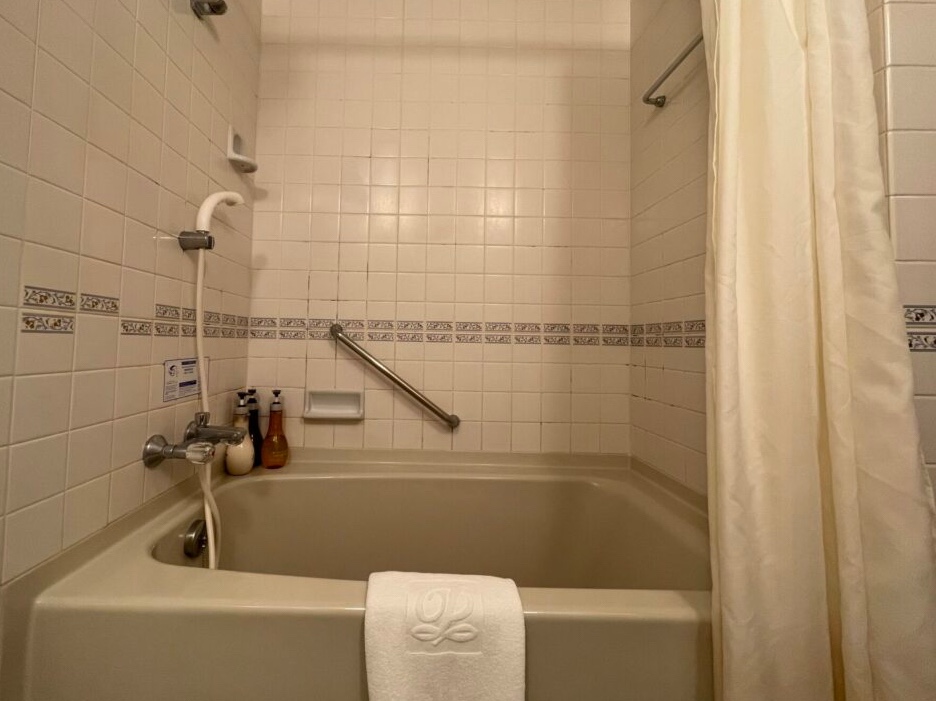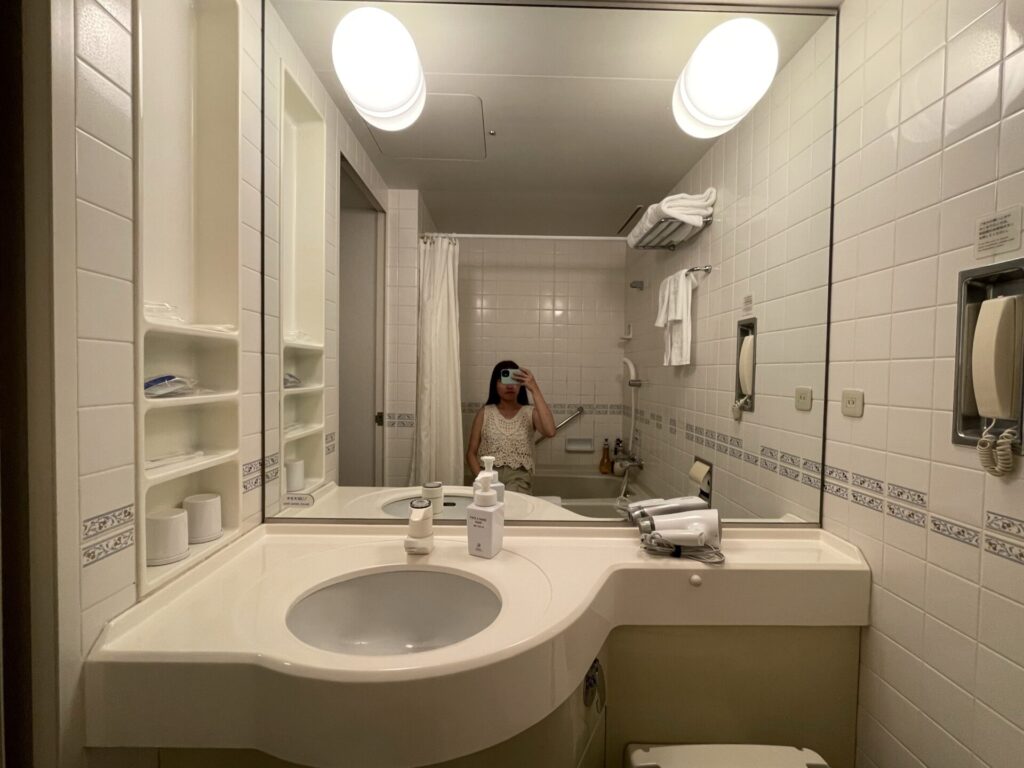 Rating
9/10
Our stay was incredibly convenient. The room received daily cleaning, ensuring a fresh and comfortable atmosphere. Its proximity to the station made our travels effortless. Entertainment options abounded, and we even took the opportunity to explore Maxwell Aqua Park, a delightful attraction conveniently accessible via escalators within the building. Stepping out of the hotel, a world of dining options awaited us, adding to the overall appeal. Without hesitation, I wholeheartedly recommend this experience to everyone.