Seeking a hotel that offers the convenience of cooking facilities, laundry amenities, and comfortable mobility for an extended stay of over a week, my husband discovered that Tokyu Stay Hotel was an excellent choice. Allow me to share our review.
LOCATION
Situated along the road in the vibrant Tenjin area of Fukuoka, this hotel boasts exceptional convenience. A mere 5-10 minutes' walk leads to the nearby subway station. The surroundings are adorned with convenience stores, including Lawson conveniently positioned to the left upon exiting the main entrance. Nestled in the heart of Tenjin, the hotel finds itself surrounded by an array of restaurants, cafes, and karaoke bars. The room provides a picturesque view of Tenjin Chuo Park and the iconic ACROS building, while the Hakata River is easily accessible on foot to the right.
If you are planning to shop for luxury items, the hotel is conveniently located within walking distance of Watanabe-dori, home to several subway stations and upscale shopping malls like Daimaru and Mitsukoshi. These areas offer an abundance of luxury goods, with Iwataya and other nearby buildings showcasing prestigious brands for an indulgent shopping experience.
NEARBY STATIONS
Situated just a 7-minute stroll from exit 16 of Tenjin Station on the Fukuoka City Subway Airport Line.
Only a 3-minute walk from exit 6 of Tenjin Minami Station on the Fukuoka City Subway Nanakuma Line.
Conveniently positioned an 8-minute walk from exit 1 of Nakasu-Kawabata Station on the Fukuoka City Subway Airport Line / Hakozaki Line.
TOKYU HOTEL STAY'S AMENITIES AND SERVICES
The Room
The room offers ample space, allowing comfortable movement. The bed accommodates two people with room to spare, and there's a dedicated working area on one side featuring sofas, a desk suitable for two computers, and space for small items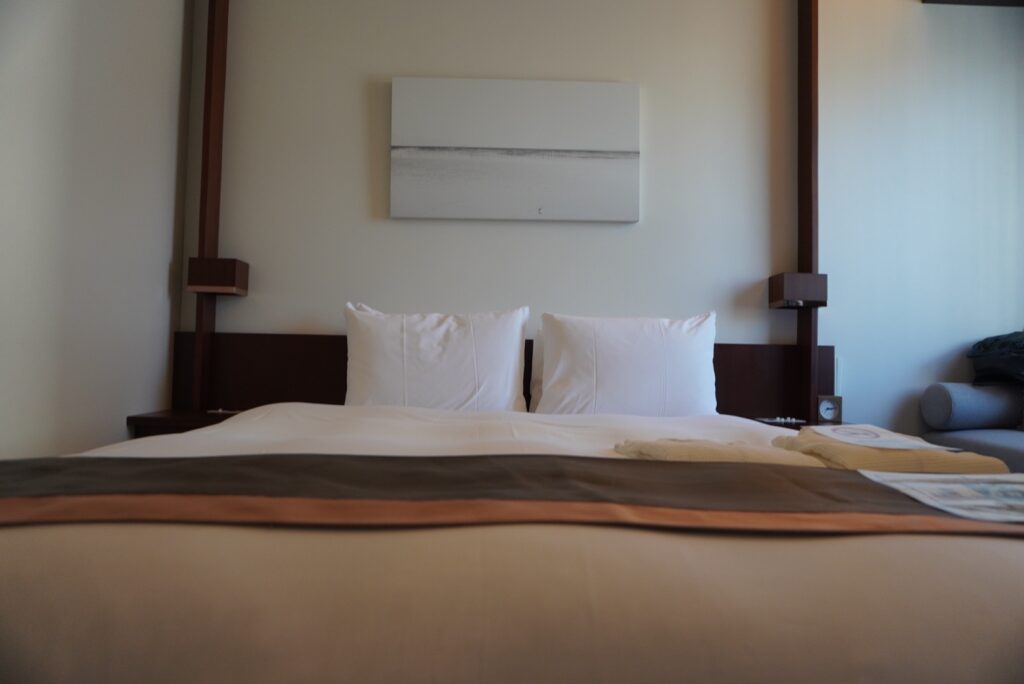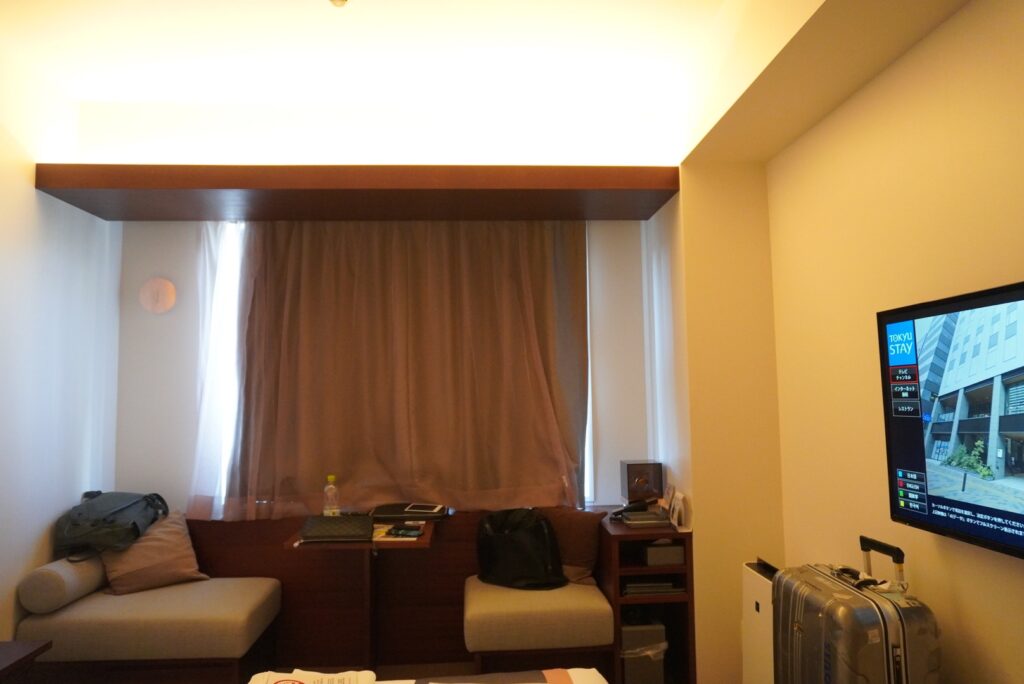 Laundry Corner
The washing machine comes with a dryer, eliminating concerns about finding a place to hang clothes. You can set it and forget it while you enjoy your time outside. Laundry soap is supplied, saving you the hassle of buying it. Load your laundry before heading out, and upon return, simply fold and pack it away. English instructional materials are also available for those who can't read Japanese characters.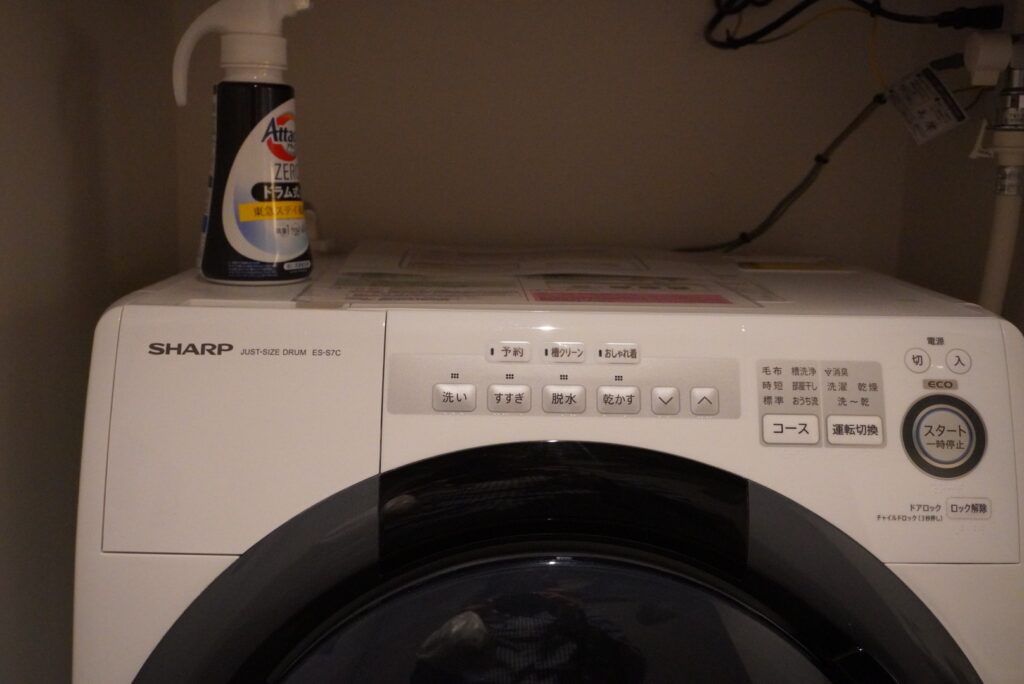 Tokyu Stay Hotel also provides a wall-mounted valet or press to smoothen and freshen up your clothes.
Kitchenette
The room features a convenient cooking area equipped with a sink. Inside the drawers, you'll find plates, forks, spoons, mugs, and glasses. Additionally, there's a BALMUDA kettle – my dream kettle, hehe. The stove is portable, making it easy to carry and clean, although I opted not to use it. While our busy schedule doesn't prioritize cooking, the facilities are provided for your convenience. Below the chest drawer, there's a mini fridge for your drinks, but it's empty, so you'll need to purchase beverages outside.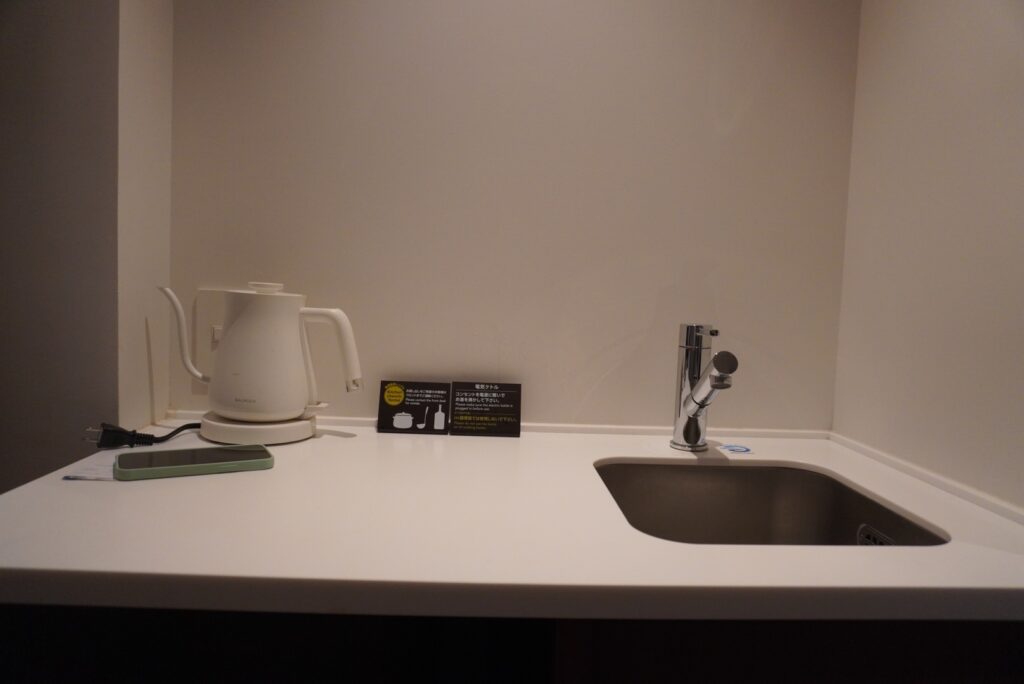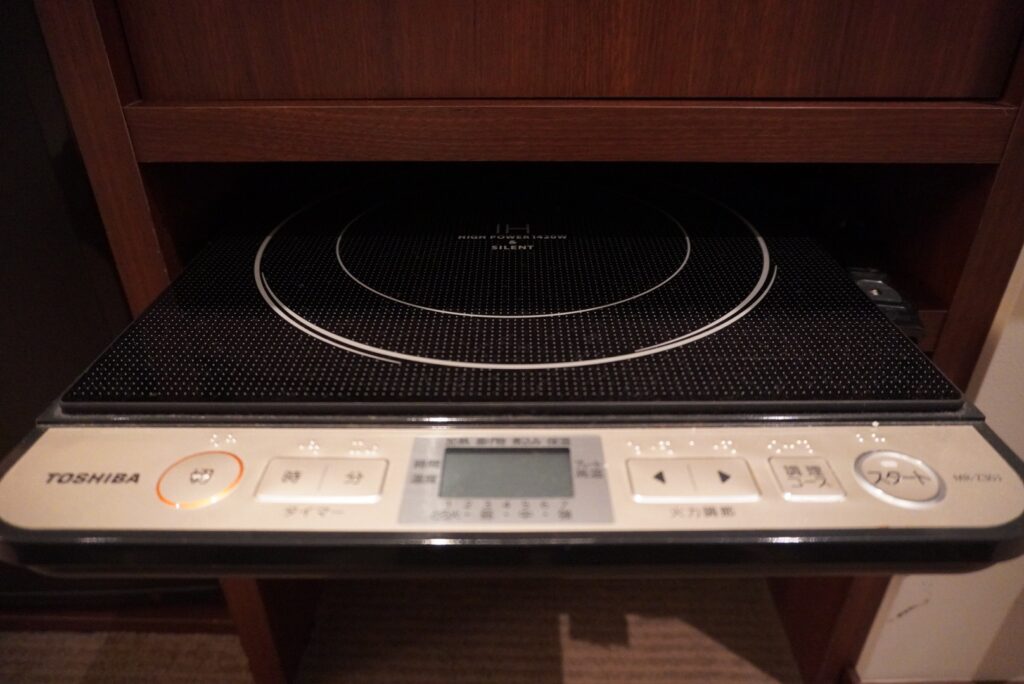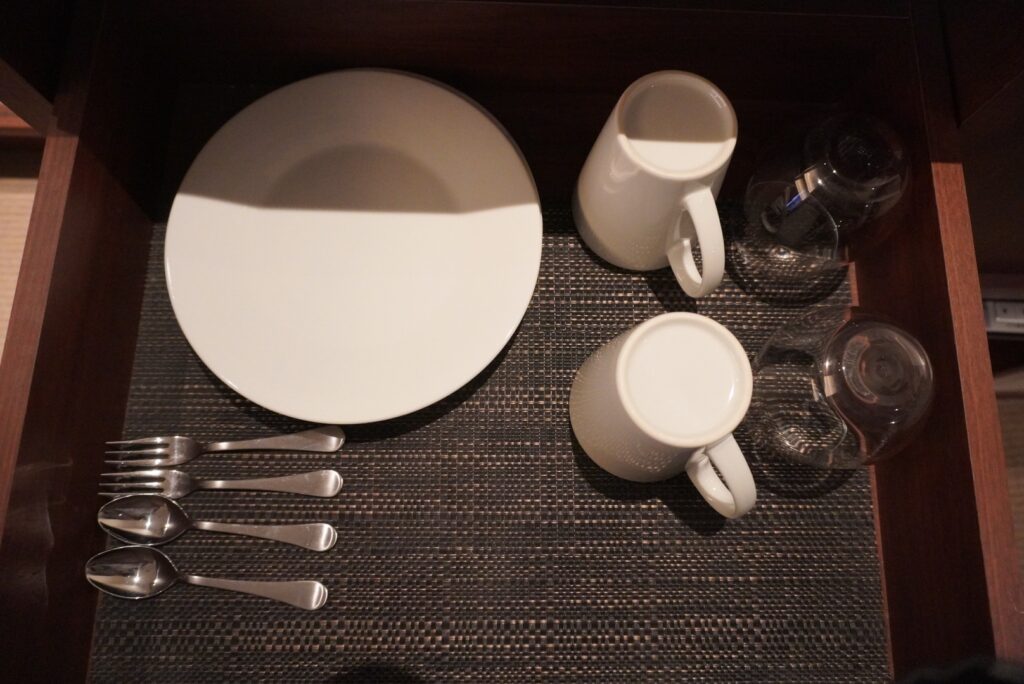 A microwave is also available.
The Bathroom
The bathroom features generous space for the bidet toilet, bathtub, and sink. Complimentary toiletries are provided, but should you wish to obtain replacements, please visit the reception on the second floor.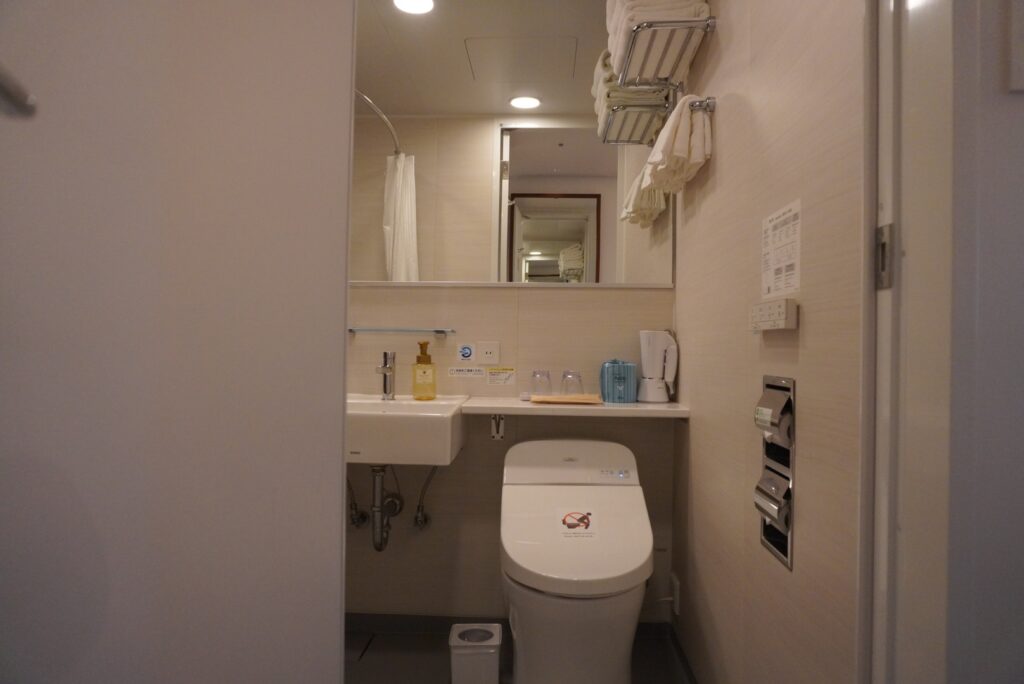 The Cleaning
Tokyu Stay Hotel does not provide daily cleaning services. For extended stays, cleaning is conducted once every five days at 11 AM. However, you have the flexibility to request cleaning at your convenience, as long as it is scheduled before 3 PM. The cleaning service includes tasks such as emptying wastebaskets and changing towels.
PRICE
While prices may fluctuate based on specific days, the rate for double occupancy on our stay is: 18,000yen.
RATING
9/10.
Please check out this hotel that I also recommend, located in Tokyo.