Japan's Epilat Hair Removing Body Cream is a product of Kracie, which is one of the renowned cosmetic companies in Japan. This cream is safe and easy to depilate hair.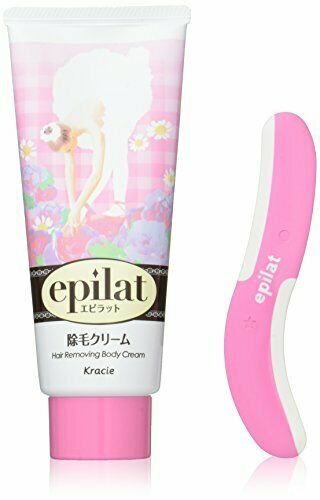 Product Description
Epilat Hair Removing Body Cream
150g
a product of Kracie
long term result is four weeks maximum
Truth be told, I have never really cared about my hairy legs until I came to Japan and learned that shaving your hairy legs is something important. I've also heard that even some Japanese men shave their legs, too. So, I asked my husband why do they do that when they can just leave it as it is. My husband just said that it's simply part of personal hygiene. Was I guilty for not doing the best personal hygiene just because I have never shaved my legs? That made me contemplate.
Fast forward, I finally decided to shave my legs for the first time ever! Can you believe it? My first time. So, here's how I did it and the product that I used.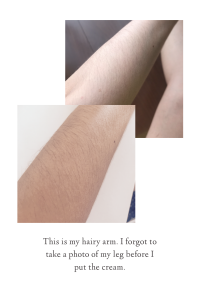 How to use the Epilat Hair Removing Body Cream?
The first thing to do is to apply the cream onto the skin with a 1-3 mm thickness enough to cover up the hair with the use of the spatula to uneven the cream.
Leave it for 5-10 minutes and gently remove the cream using the spatula.
Thoroughly rinse your skin with water.
Likes
There was no sign of irritation. As a person with sensitive skin, it's a total relief.
The skin became soft and supple to the touch.
The legs looked radiant after the procedure.
The hair was completely removed without any tinge of pain.
The whole procedure was simple and it was easy to follow.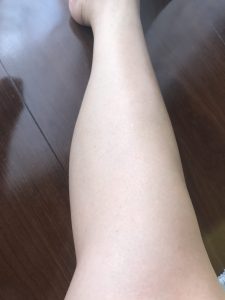 Dislikes
Alright, this was the first body hair removing experience I had which means this was the first product I have used. Please know that this is me speaking without being biased. This product gave me what I needed except that it gives off a bit of a tangy odor. The hair on my legs started growing after just a few days. But, don't get me wrong, I am fully aware that if I want a permanent one, I should go to a skin clinic to have a laser wax treatment.
Is Epilat Hair Removing Body Cream effective?
Well, it does remove the hair on your skin leaving your legs supple and smooth. I already repurchased it. But yea, I would love to try other hair removing products to compare. But for now, I am sticking to it. Besides, I'm not the kind who tends to change the products I have been using without giving it the benefit of the doubt. I am more of the 'keep using it for months or a year until you weigh it in the balance'.
To give you an update, as of 2020, I'm still using it. It has become my go-to hair removing body cream because I trust it now. In fact, I used it just a few days ago.
You should give it a try!