It sounds cliché, but when God showered beauty, Oita was wide awake and bathed in it. Located in Kyushu, Oita is the hot spring paradise of Japan with over 4500 hot springs. The big cities of Oita, Beppu, and Yufuin are the three largest hot spring areas. Fret not if you're not into bathing, for a day trip to Oita will award you the adventure of a lifetime.
Day trip to Oita
It was a bus tour that lasted about four hours from Nagasaki Station. Most of the fellow day-trippers were elderly. If my memory serves me correctly, I was the youngest in the group, aside from our guide, who introduced herself as a 21-year-old lady.
I honestly didn't expect much from this trip, but to my surprise, it turned out to be great. I went home feeling blissful. The scenic routes kept replaying in my mind from time to time. They were so beautiful that I can't find the right words to express my thoughts. So, I hope the photos will speak for themselves.
Itinerary
Fruit-picking in Beppu
The first stop was in Hiji, Fujiwara.
The place is a vast field of mikan, Japanese oranges where you can eat to your heart's content. Ah, it's a dream come true. Standing amidst the fruit-bearing trees, picking them myself, and munching on the ripest ones warms my heart. Picture me closing my eyes, a basket of oranges in my arm, catching a whiff of the citrusy aroma while dancing with a smile on my face. That's pretty much what happened here.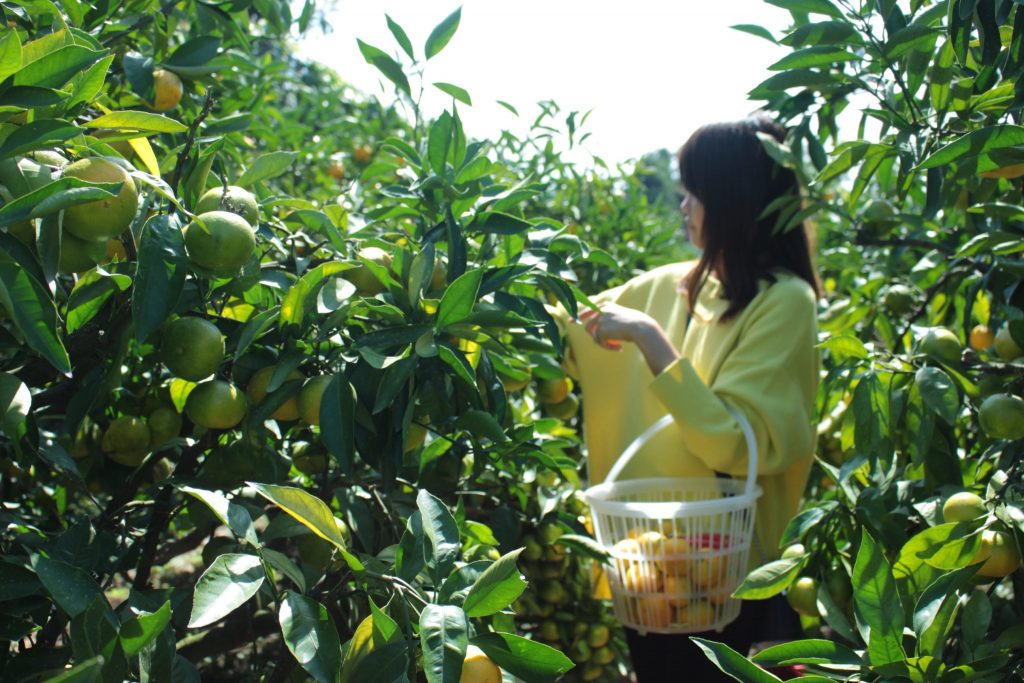 Admission is free, and the only time your wallet comes into play is after the fruit-picking. The highlight of our day trip to Oita was the mikan harvest, and here I am, picking the ripe ones. You'll be charged a small fee based on the weight per kilo.
Onsen Bath
Our second stop was in Beppu, renowned for its hot springs, known locally as onsen. It was a scheduled part of the bus tour, and most of the elders indulged in a dip, including my husband. As for me, I politely declined, a choice many foreigners like me can relate to. However, I've experienced an onsen bath three times before. It's true that onsen baths offer various health benefits. If you're a bit shy about being in the nude with strangers, as I was, consider going in the morning – that's what I did in Kumamoto. Japanese people often bathe at night, and the onsen tends to be quite crowded then.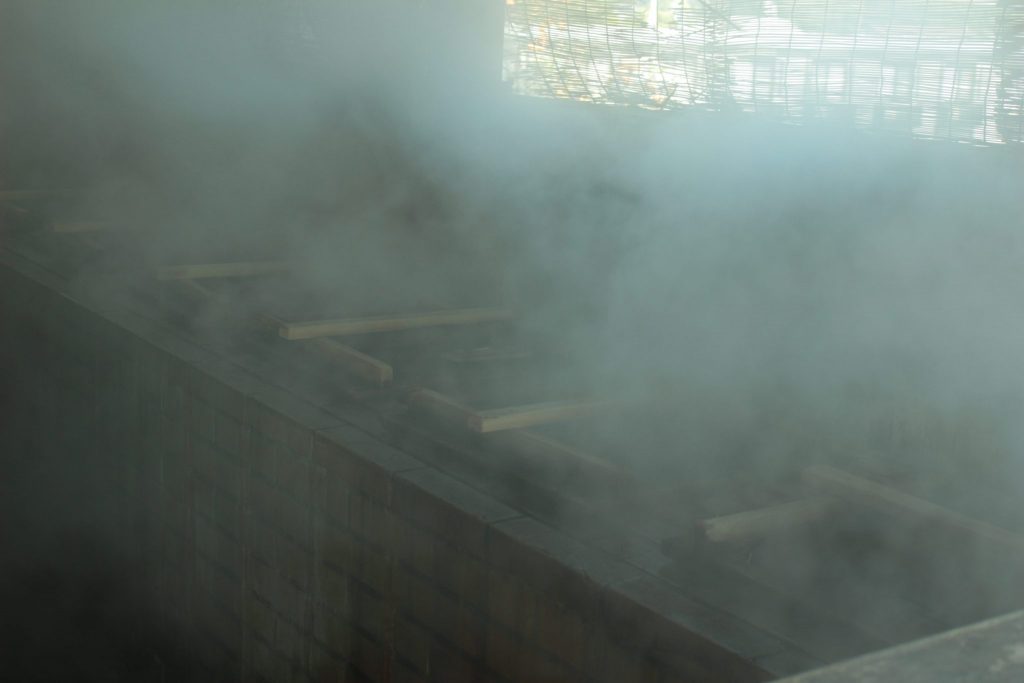 Kuju Flower Park
Kuju Flower Park is approximately an hour's drive from the onsen location. Despite the winding road, the journey remained enjoyable thanks to the picturesque route. Along the way, we passed by volcanoes, golf courses, and vast grasslands. I even caught a magnificent view of Mt. Aso, Kumamoto's renowned volcano, highlighting the close proximity of Oita and Kumamoto.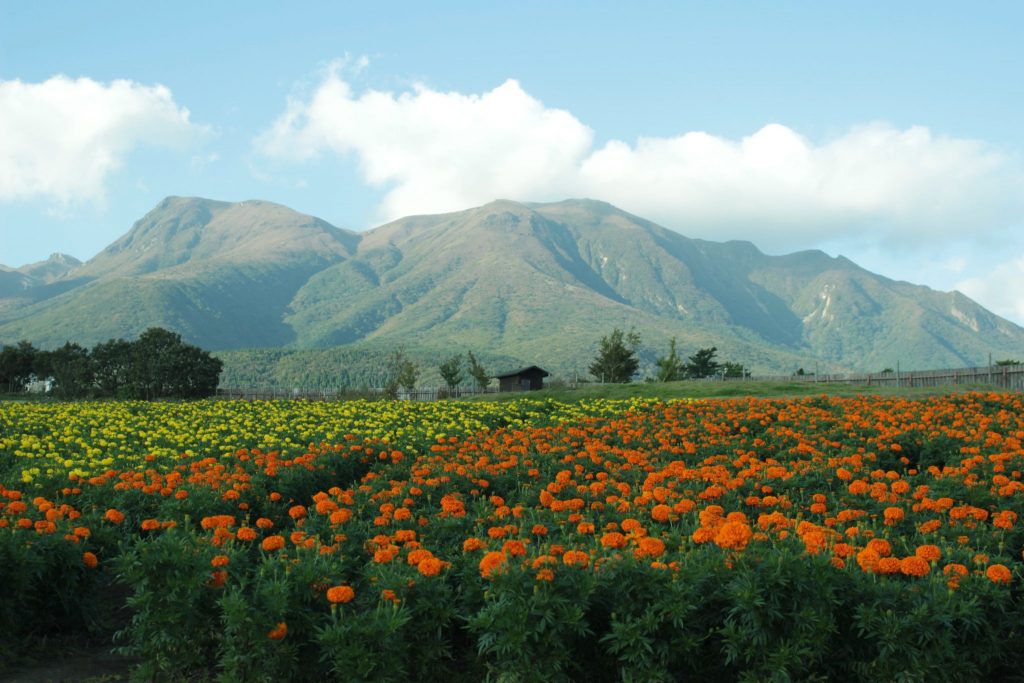 The flower park sprawled across a vast expanse, showcasing a delightful array of seasonal blooms. This picture captures just a fraction of its beauty. Set against the breathtaking backdrop of the Kuju Mountains, it was a treat for the eyes.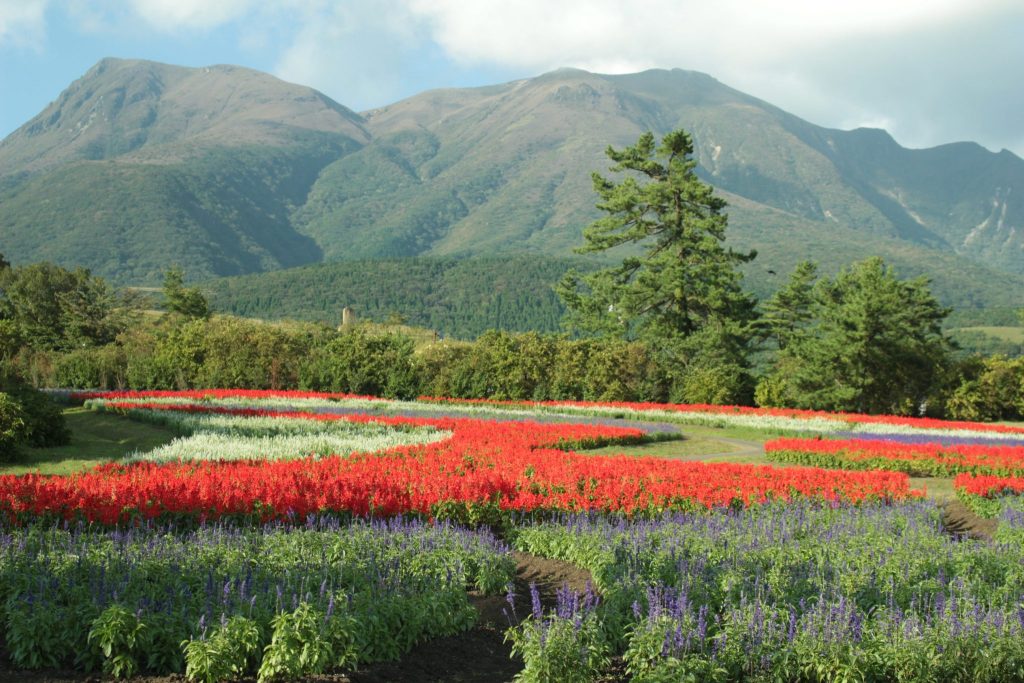 Given the park's expansive grounds, you can expect to find a few shops and restaurants scattered around. There are also some tents set up for stargazing, adding a touch of romance to the experience.
How to Get There
If you want to evade the stress of planning your own trip, a bus tour might be the best alternative. But, if it's the other way around, read this:
From Oita Airport, Beppu is conveniently reached via a 45-minute bus ride to the city. Beppu is well-connected by Shinkansen services, allowing travelers to reach Tokyo in less than seven hours, Shin-Osaka in less than four hours, and Hakata in just two hours.
So, what do you think? Kyushu is without a doubt a breather. Skip the noisy metropolis, be one with nature!
See more of Kyushu here.