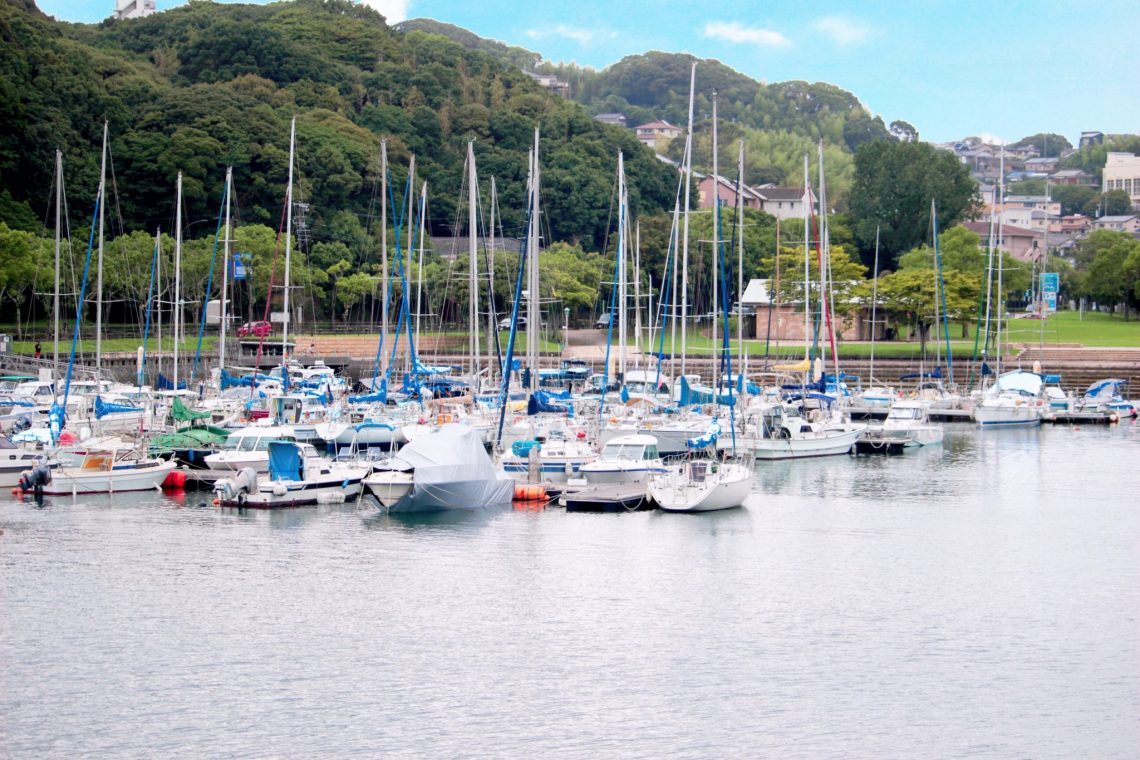 Things to Do in Kujuukushima Pearl Resort
07/24/2019
A one-day itinerary to Kujuukushima Pearl Sea Resort is more than enough to explore the place. Here are the things to do in Kujuukushima for a one day trip. But I'll give you a quick background of the place first.
The word Kujuukushima means 99 islands. This place has 99 islands for everyone to see. It's one of the tourist spots that Nagasaki has taken pride in because this place is bestowed with natural wonders and mysteries. Would you like to discover those? Here's a one-day itinerary in Kujuukushima that would give you some hints.
1. Umikirara or The Aquarium
Enter the world of the aquatic animals. This is more fun if you have kids with you because they have this corner where you can feed the fishes. Aside from that, if you have never seen the tiniest and the glowing jellyfish, this time in this place, you will.
Admission Fee:
Adult: 1300円
Kids: 700 円
Others: Sasebo residents and groups of 15 people can get a discounted ticket.
Jellyfish Symphony Dome
I would say that this was the best part that we did in Kujuukushima Pearl Resort Umikirara. The most exotic and tiniest jellyfish glowed in the dimmed dome. The background music made the place magical while the jellyfish moves their tentacles.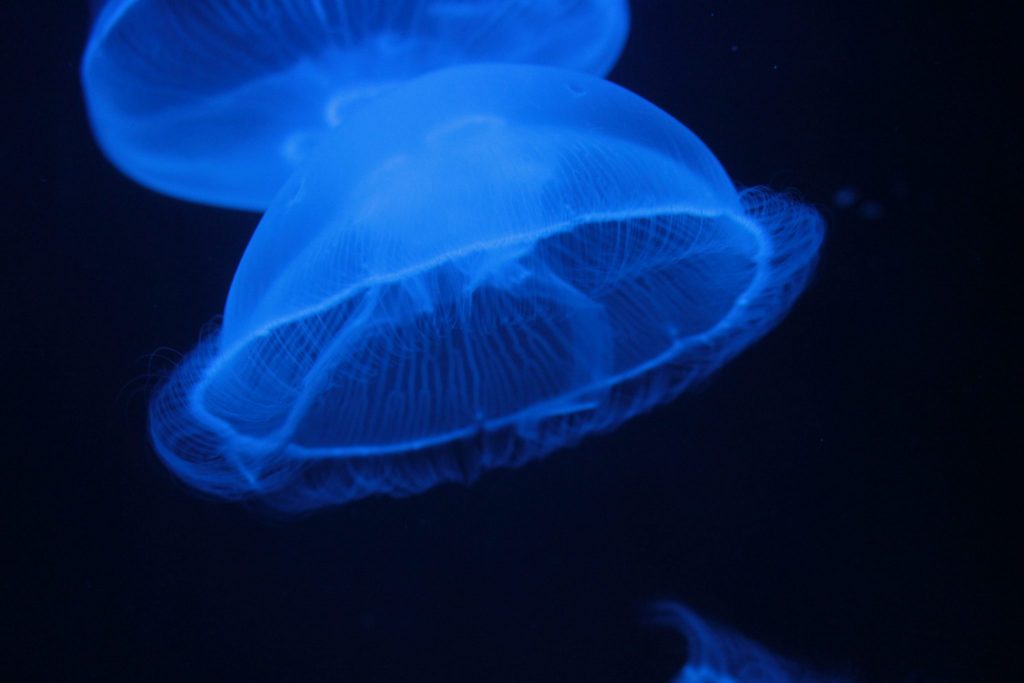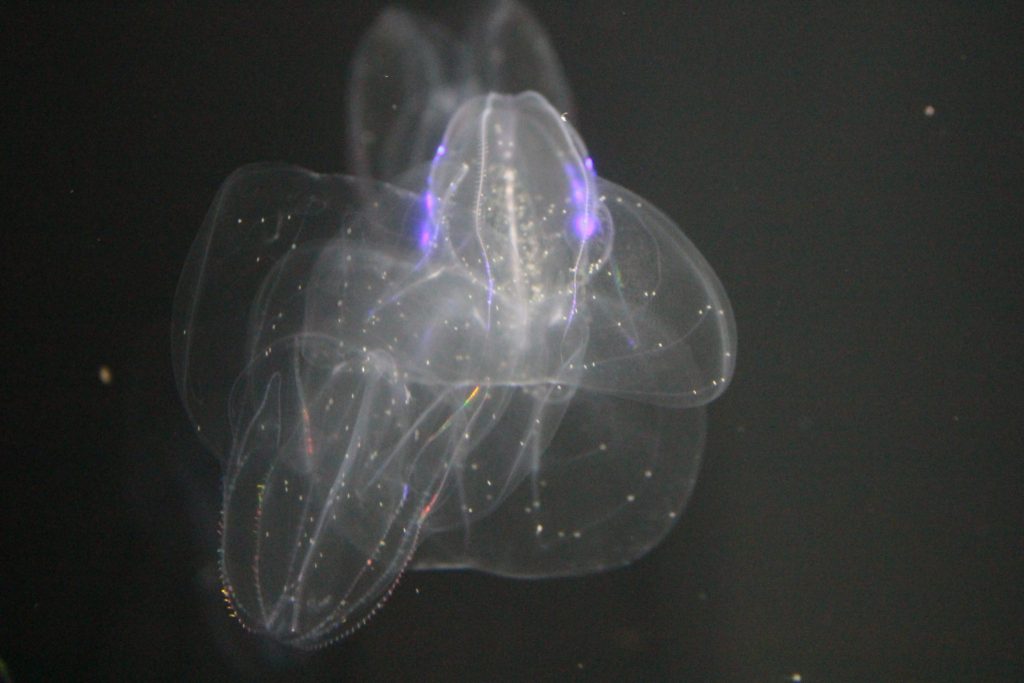 The Kujuukushima Bay Large Aquarium
I was amazed the moment I saw this part. I didn't expect a vast aquarium with a school of sardines going in circles. The animals here are said to be 13,000 in number and 120 species. This aquarium continues to the next side where you can see yourselves in a mirror with the fishes. It gives you the feeling of walking in the sea with the creatures.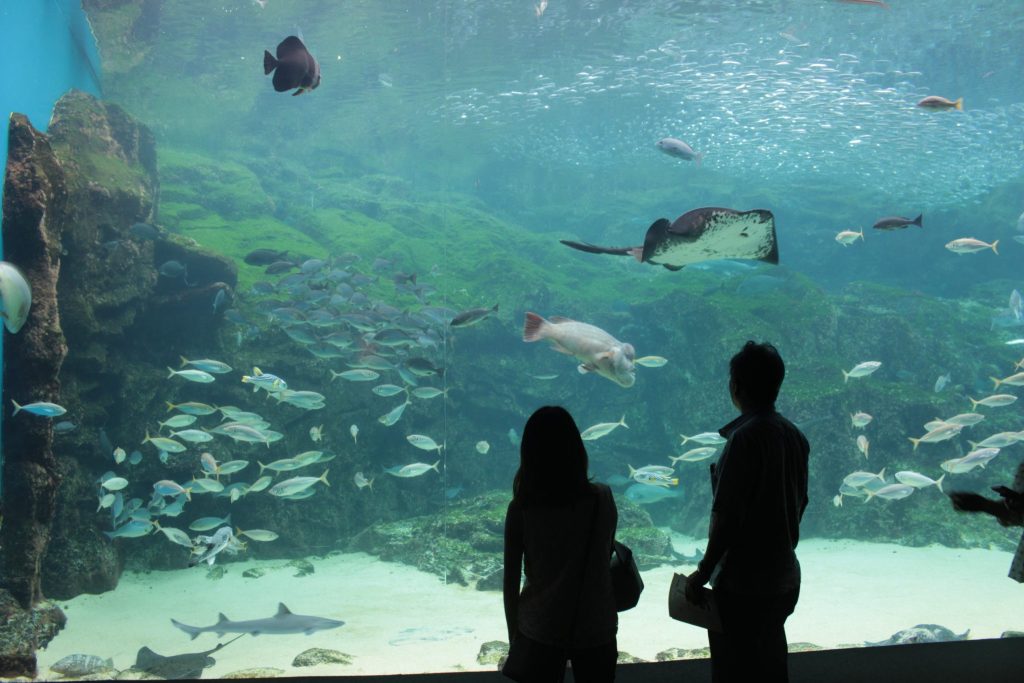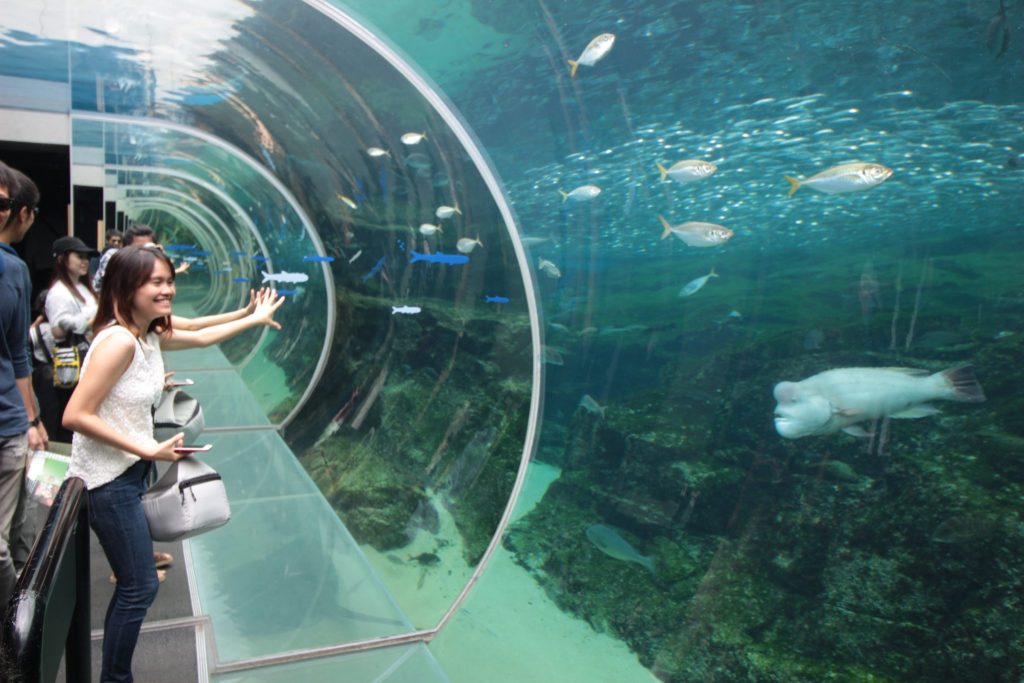 Dolphin Exhibition or Show
Those friendly mammals show off their skills and they put a smile on the people of all ages' faces.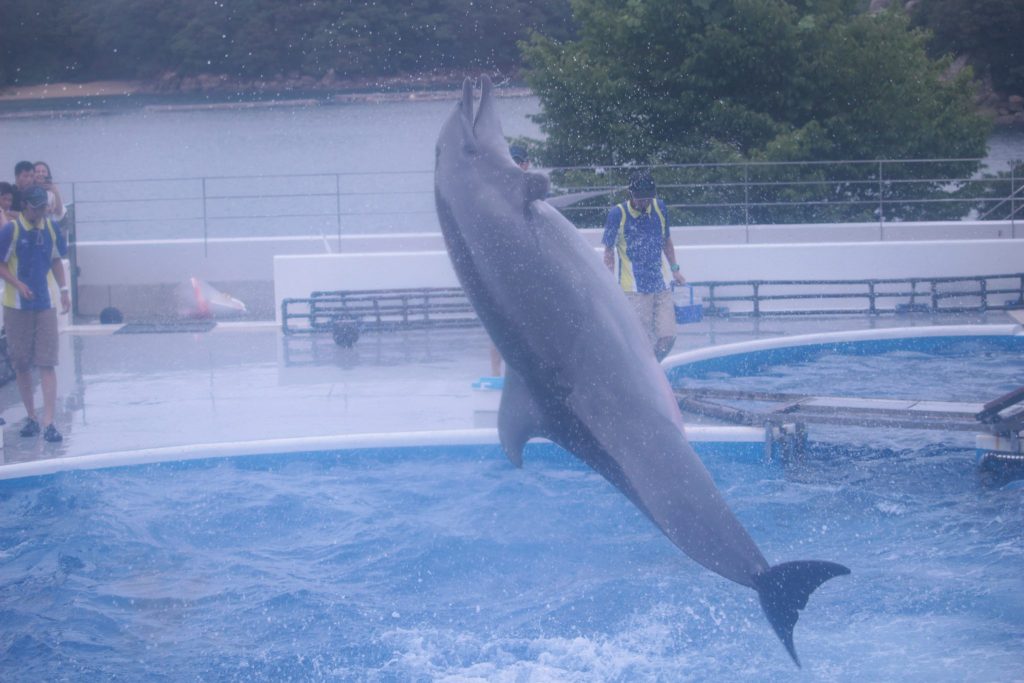 2. Island Cruise
You should never miss out on this sightseeing cruise. Do you happen to know the movie The Last Samurai? If yes, I bet you can barely wait to see the coastal view that was used in the movie. It's right where you go cruising.
Admission Fee:
Adult: 1400 円
Children: 700 円
There are two kinds of ships for the cruise. Both have their own charm.
a. The Kujuukushima Pirate Boat Mirai
The design is a pirate's hat. Cool, isn't it? So we opted this for our ride.
Departures:
11:30, 13:30, 14:30
b. Kujuukushima Excursion Boat Pearl Queen
Are we in the Spanish era? By the looks of it, sort of yes.
Departure:
10:00, 11:00, 13:00, 14:00, 15:00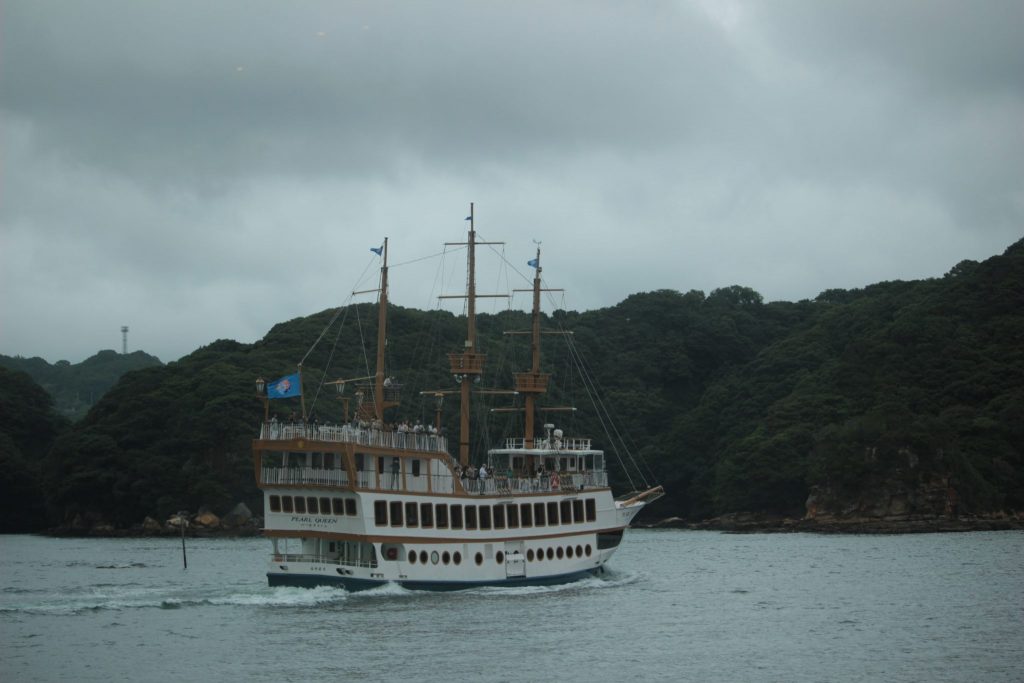 The islands of Kujuukushima
All throughout the cruise, you will hear a voice speaking four different languages (English, Japanese, Chinese and Korean) in hopes of catering to all tourists. The voice explains everything about the island that you see along the cruise. I was busy taking photos so I only remember a few facts. There's an island formed like a lion. Some are guarded with animals in the form of rocks. Pearls are cultivated within the island's vicinity and oysters shared the same niche.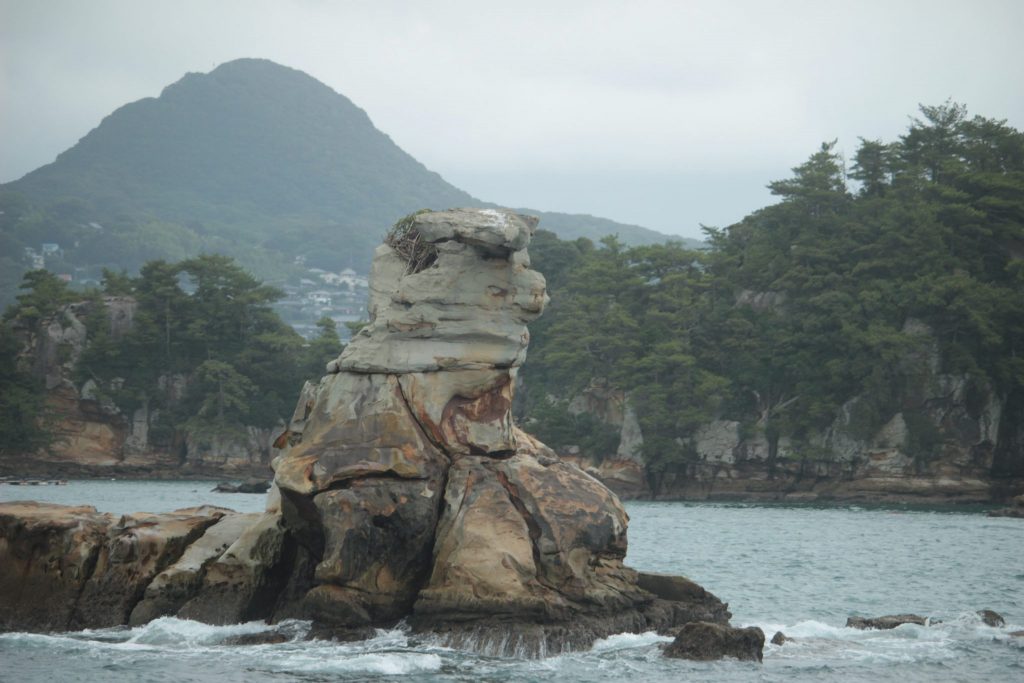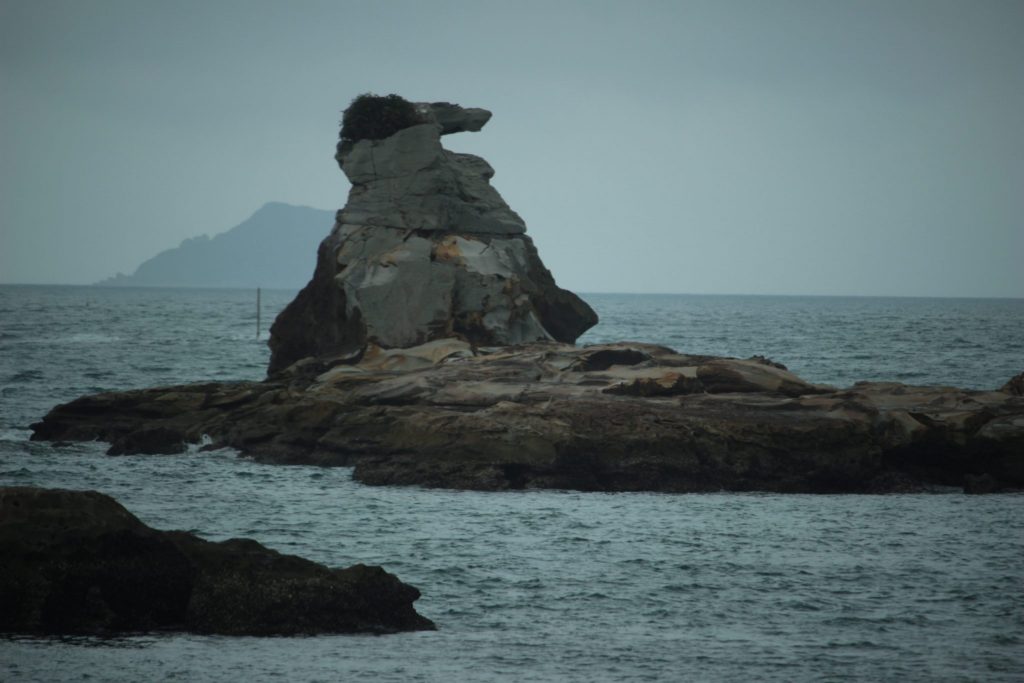 Sceneries Around the Islands
My eyes didn't miss the sceneries the cruise was showing me that time. Despite the glum weather, their beauty shone as if they had no care about the worsening weather.
The cruise lasts for about an hour. Unlike any other cruise, this is something recommended because it's educational.
3. Souvenir Shops
A memento from our trip is not a must. However, it's probably human nature that we instantly think of buying one. Fear not. A wide variety of souvenir shops exist in the place, hence, you can get anything that symbolizes Kujuukushima.
There you have it. To cap this blog entry off, I would like to add that there's this place where you can get a panoramic view of the 99 islands. The Tenkaiho Observatory is the perfect place for people who desire to get a photo with the islands in one picture. We're supposed to go there but then it poured. In case you don't know, we're in the rainy season these days. So, if you'd like to experience all the attractions in summer, August is the best month for you to go. Nevertheless, I had a great time together with my in-laws.
For further information about this place that I haven't put into words, please contact me through my social media accounts. It's right there at the top of this page.
Do you want to read more?
Beth believes that it's never too late to learn a new skill and to open a new door of opportunities.
You May Also Like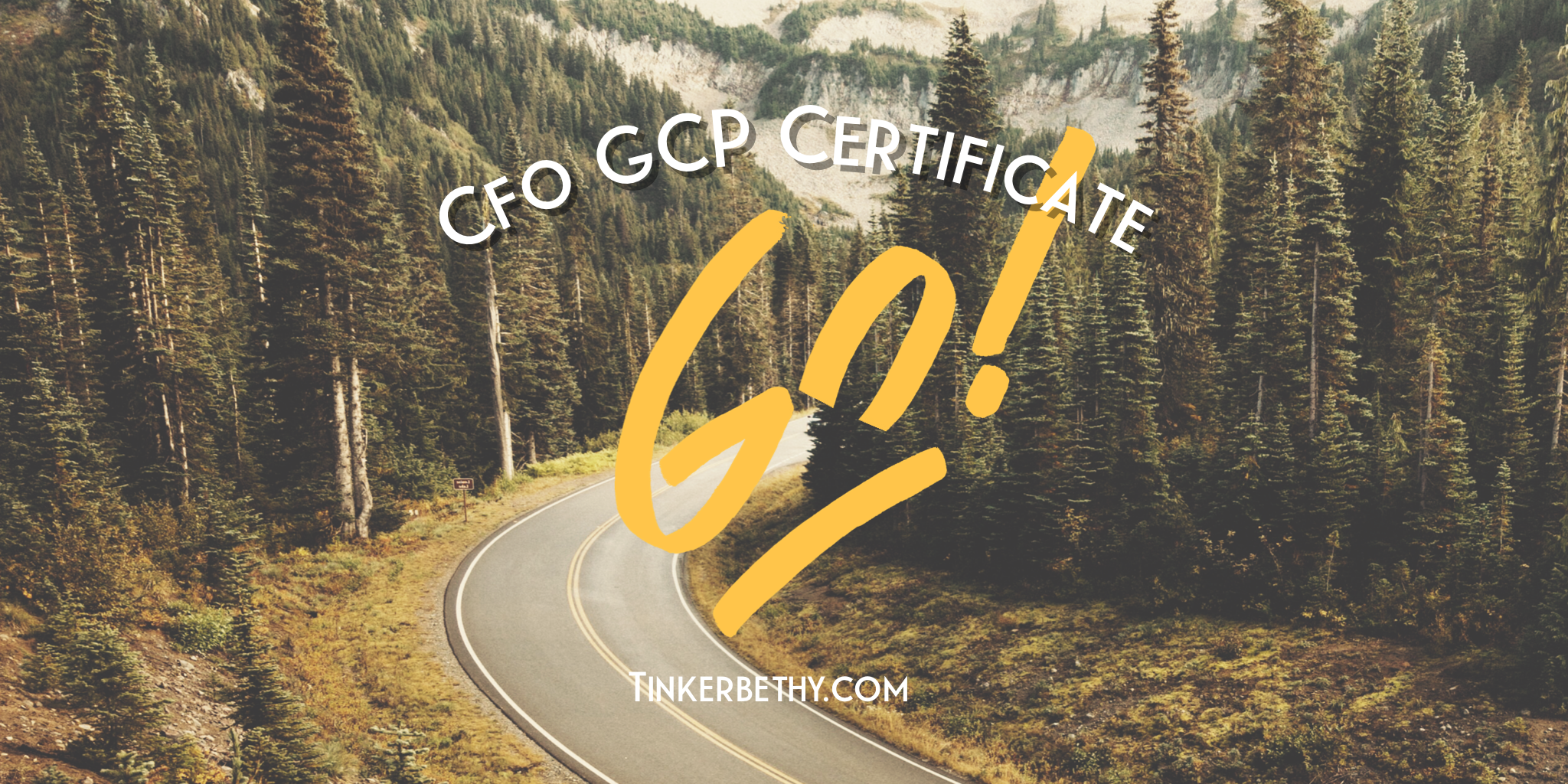 02/16/2019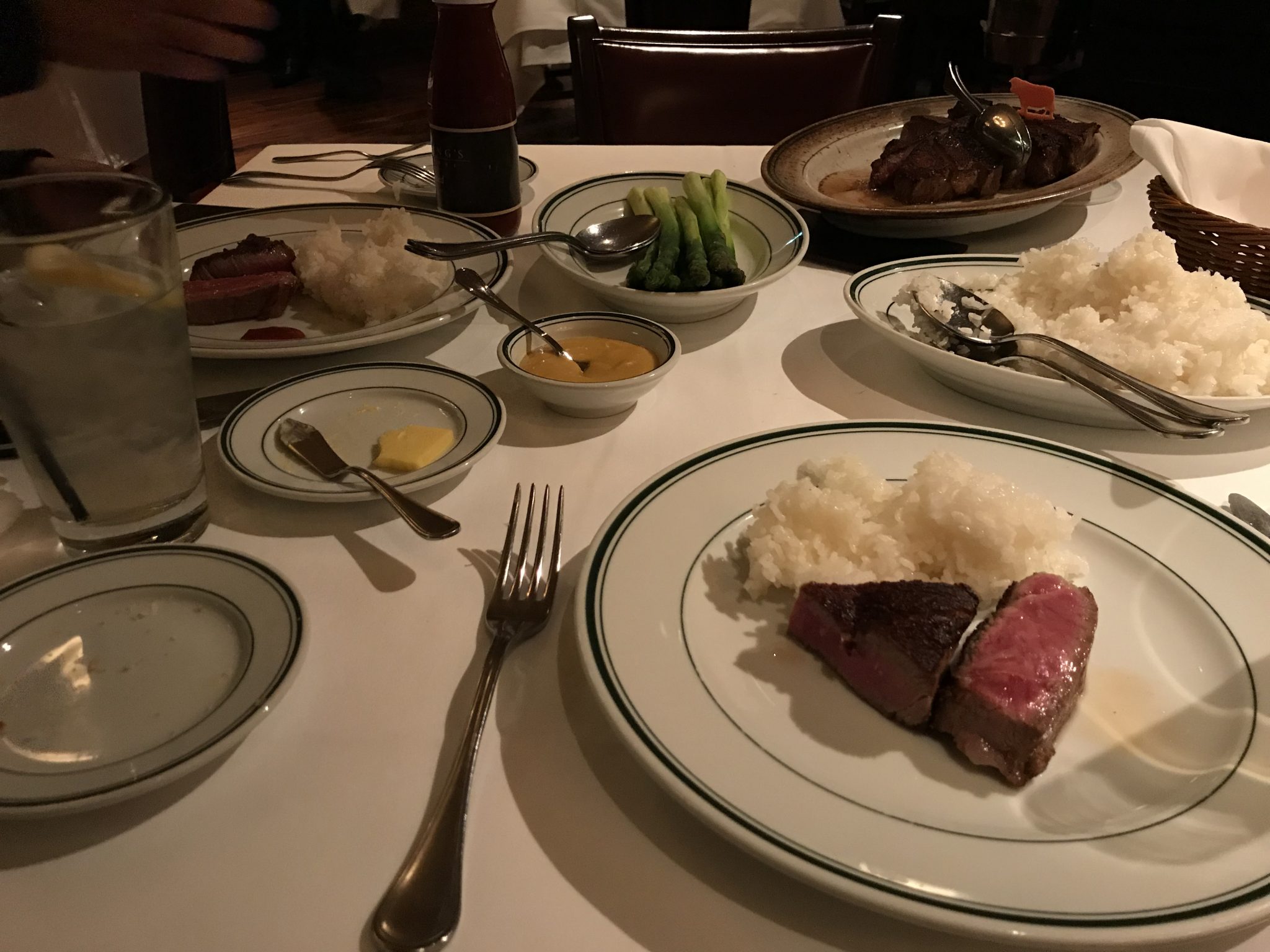 06/02/2019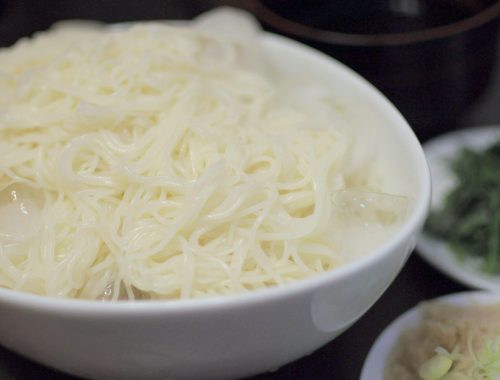 05/05/2020