A one-day itinerary to Kujuukushima Pearl Sea Resort is more than enough to explore the place. Here are the things to do in Kujuukushima for a one day trip. But I'll give you a quick background of the place first.
The term 'Kujuukushima' translates to '99 islands.' This enchanting destination boasts a total of 99 islands, a treasure trove of natural wonders and mysteries that Nagasaki proudly showcases to the world. Are you ready to embark on a journey of discovery? Here's a one-day itinerary for exploring Kujuukushima that will provide you with some intriguing insights.
1. Umikirara or The Aquarium
Dive into the fascinating world of aquatic animals! This experience becomes even more enjoyable with kids by your side because they have a special corner where you can feed the fishes. And if you've never seen the tiniest, glowing jellyfish before, you're in for a treat right here.
Admission Fee:
Adult: 1300円
Kids: 700 円
Others: Sasebo residents and groups of 15 people can get a discounted ticket.
Jellyfish Symphony Dome
I must say, the highlight of our visit to Kujuukushima Pearl Resort Umikirara was the mesmerizing display of the tiniest and most exotic jellyfish, glowing gracefully in the dimly lit dome. The enchanting background music added a touch of magic as these jellyfish gracefully moved their tentacles.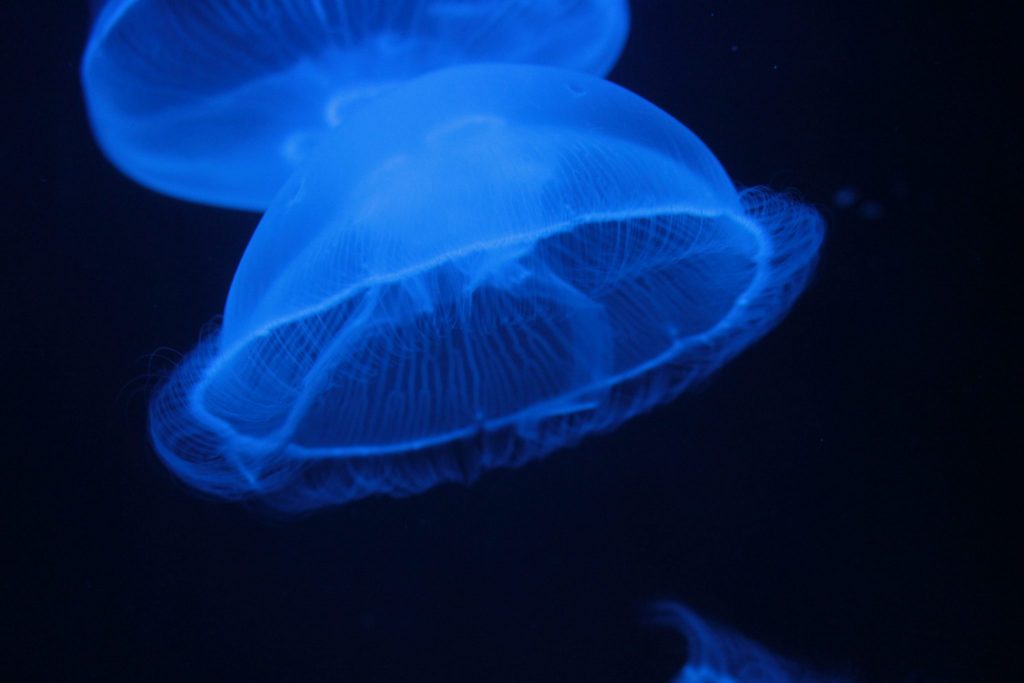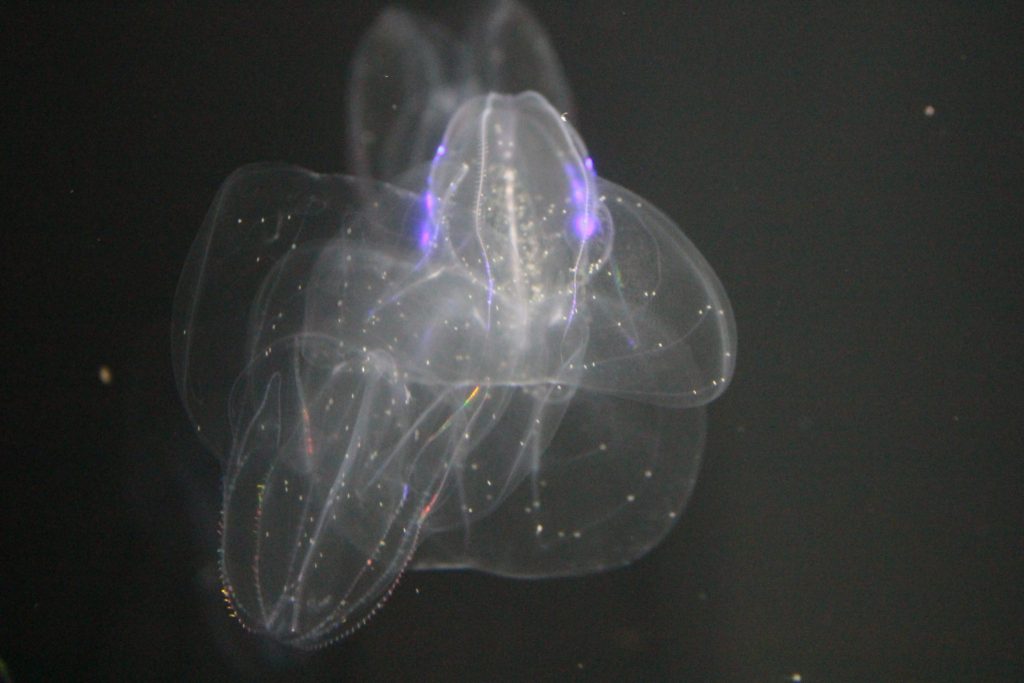 The Kujuukushima Bay Large Aquarium
I was truly amazed from the moment I laid eyes on this part. I never expected to find a vast aquarium with a swirling school of sardines. It's incredible to think that this aquarium houses 13,000 animals from 120 different species. As you continue through, there's a unique feature where you can see your reflection alongside the fishes in a mirror. It's as if you're taking a walk in the sea with these marvelous creatures.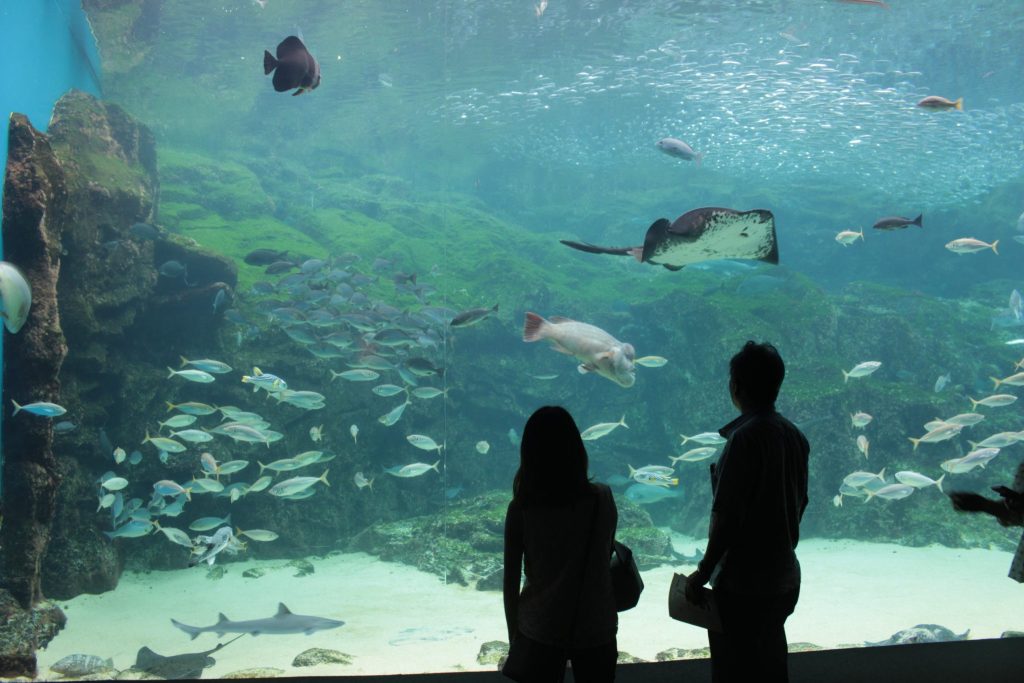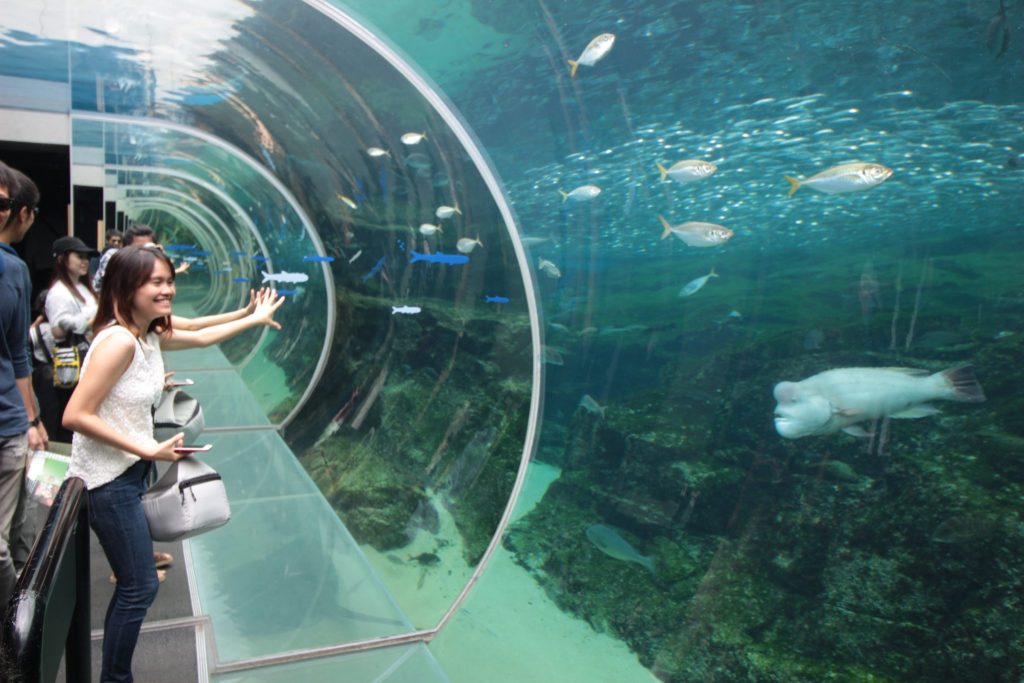 Dolphin Exhibition or Show
These friendly mammals never fail to dazzle with their impressive skills, bringing smiles to faces of all ages.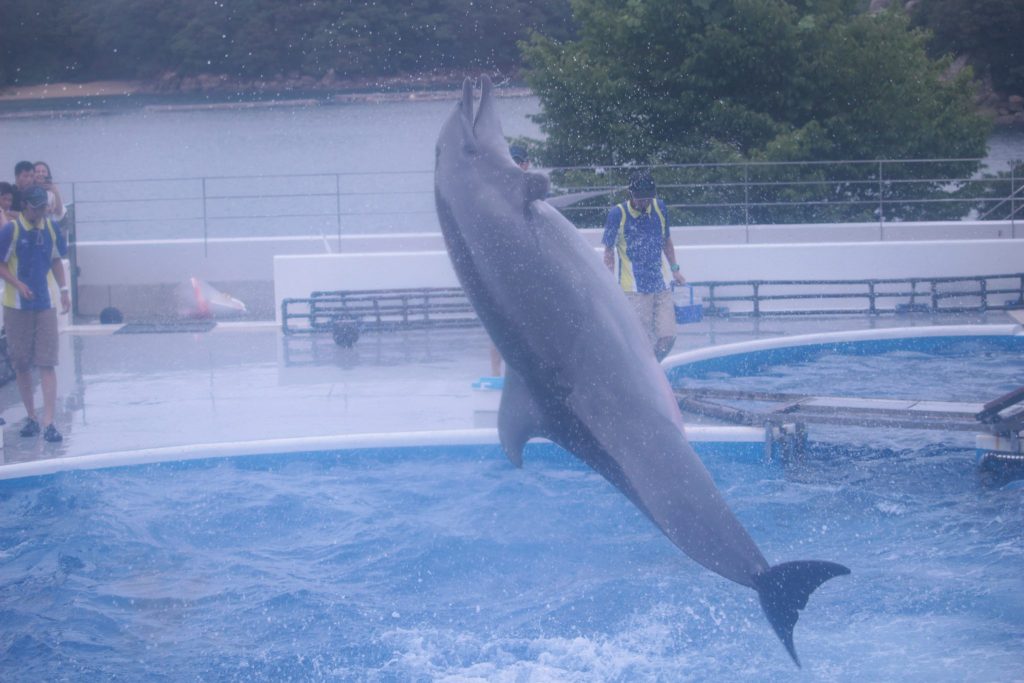 2. Island Cruise
You absolutely mustn't miss this sightseeing cruise. Have you ever seen the movie 'The Last Samurai'? If so, you'll be thrilled to experience the very same coastal views featured in the film during your cruise.
Admission Fee:
Adult: 1400 円
Children: 700 円
There are two kinds of ships for the cruise. Both have their own charm.
a. The Kujuukushima Pirate Boat Mirai
The design is a pirate's hat. Cool, isn't it? So we opted this for our ride.
Departures:
11:30, 13:30, 14:30
b. Kujuukushima Excursion Boat Pearl Queen
Are we in the Spanish era? By the looks of it, sort of yes.
Departure:
10:00, 11:00, 13:00, 14:00, 15:00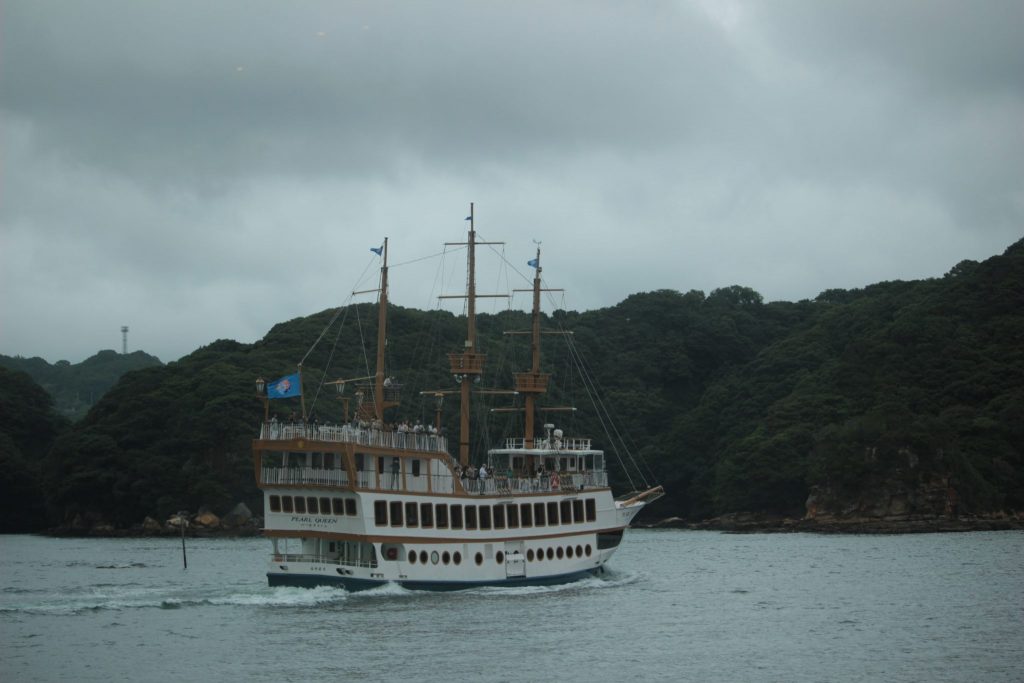 The islands of Kujuukushima
Throughout the cruise, you'll be guided by a multilingual voice (English, Japanese, Chinese, and Korean) to ensure every tourist feels at home. This informative narration shares fascinating details about the islands you'll encounter during the cruise. While I was busy capturing photos, I recall learning about some intriguing facts. There's an island that's shaped like a lion, while others are adorned with rock formations resembling animals. Notably, these waters are home to pearl cultivation, where oysters thrive in harmony with the environment.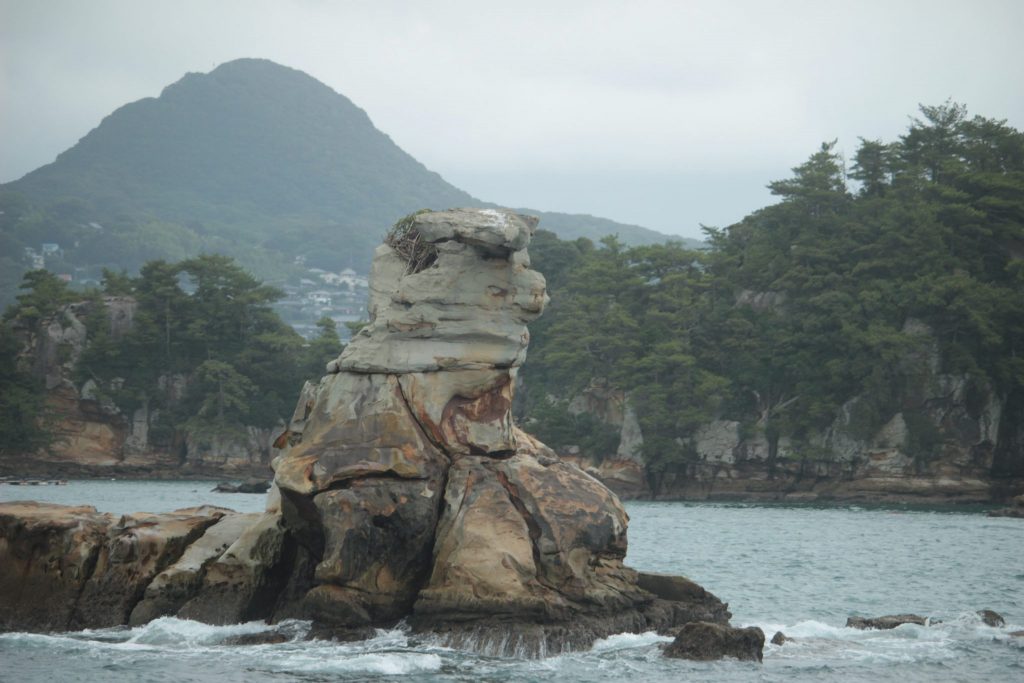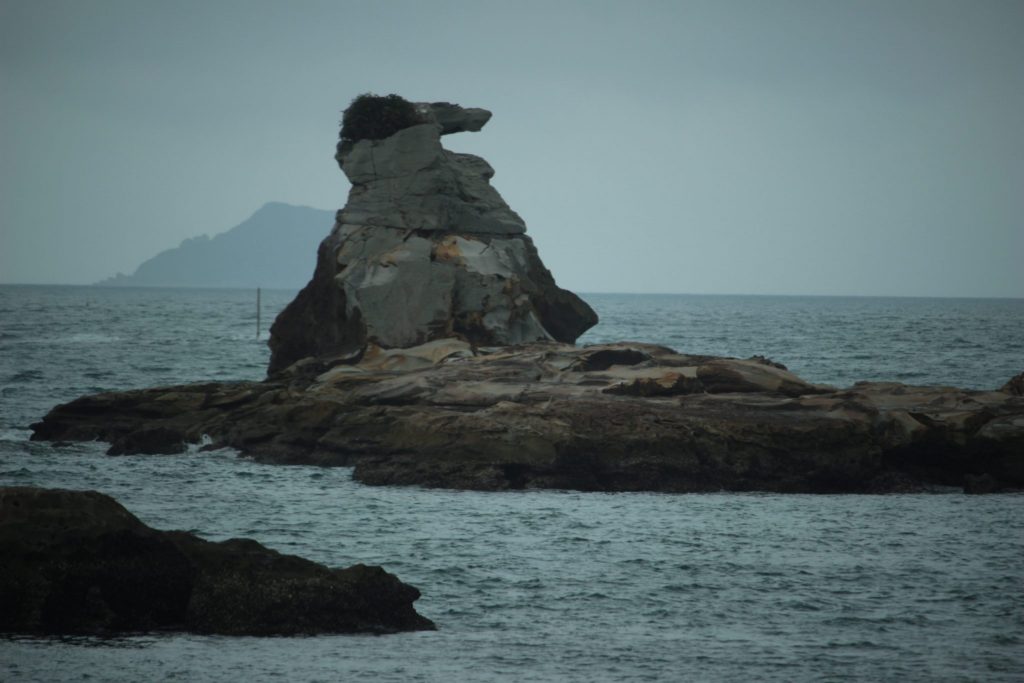 Sceneries Around the Islands
My eyes didn't overlook the breathtaking landscapes that unfolded during the cruise. Even under the gloomy weather, their beauty radiated as if they were unaffected by the worsening conditions.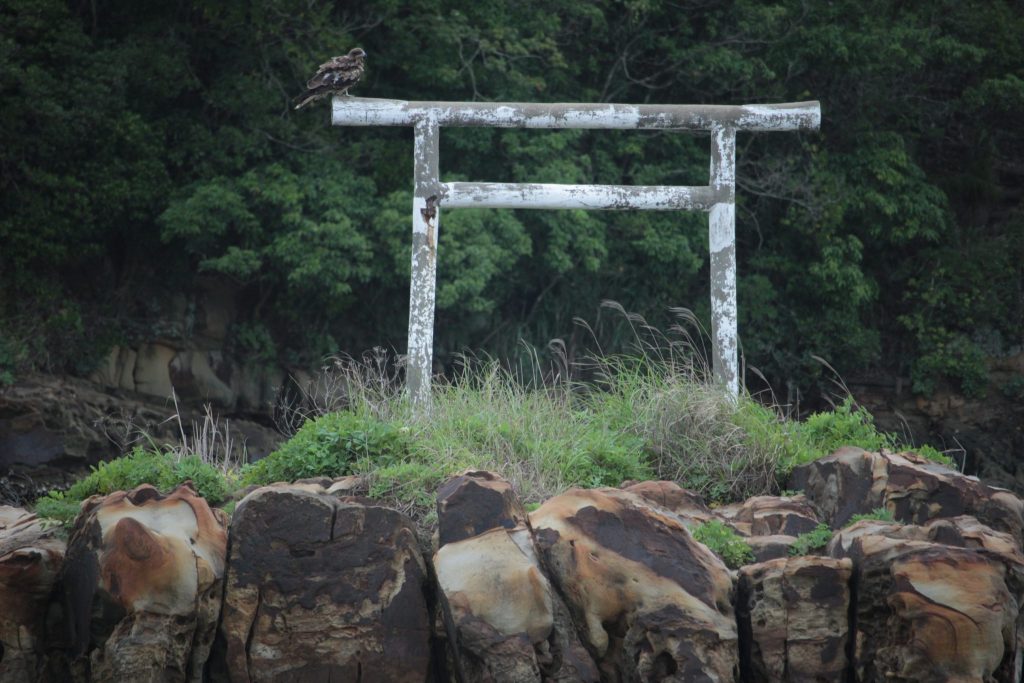 The cruise lasts approximately an hour, and what sets it apart is its educational aspect, making it a highly recommended experience unlike any other.
3. Souvenir Shops
While it's not necessary to bring back a souvenir from our trip, it's natural for us to think about it. The good news is that there's an abundance of souvenir shops in the area, so you can easily find something that captures the essence of Kujuukushima.
To wrap up this blog entry, I'd like to mention a special spot where you can enjoy a panoramic view of the 99 islands. The Tenkaiho Observatory is a must-visit for those who wish to capture the entire archipelago in a single photograph. We had planned to go there, but alas, the rain had other plans. It's worth noting that we're currently in the rainy season. If you're looking to experience all these attractions during the summer, August is the ideal month to plan your visit. Nevertheless, despite the weather hiccup, I had a wonderful time with my in-laws.