What's the most expensive dinner out you've ever tried? Was it at the nearest restaurant indulging in some plates of seafood or with some impeccable steak during a trip outside the country? If you were to ask me that, I'd say the casual dining in Wolfgang Steakhouse Japan Marunouchi branch. Wolfgang Steakhouse by Wolfgang Zwiener made its Tokyo's debut in 2014 and has expanded with a couple of branches in Tokyo, Osaka and one in Fukuoka.
The Menu
Their masterpiece or the pièce de résistance is the Prime Steak which they said to be dry-aged. The minimum order is good for two. In case you're eating alone and have a yen for that course, you may order it. Just a little warning: the steak is huge.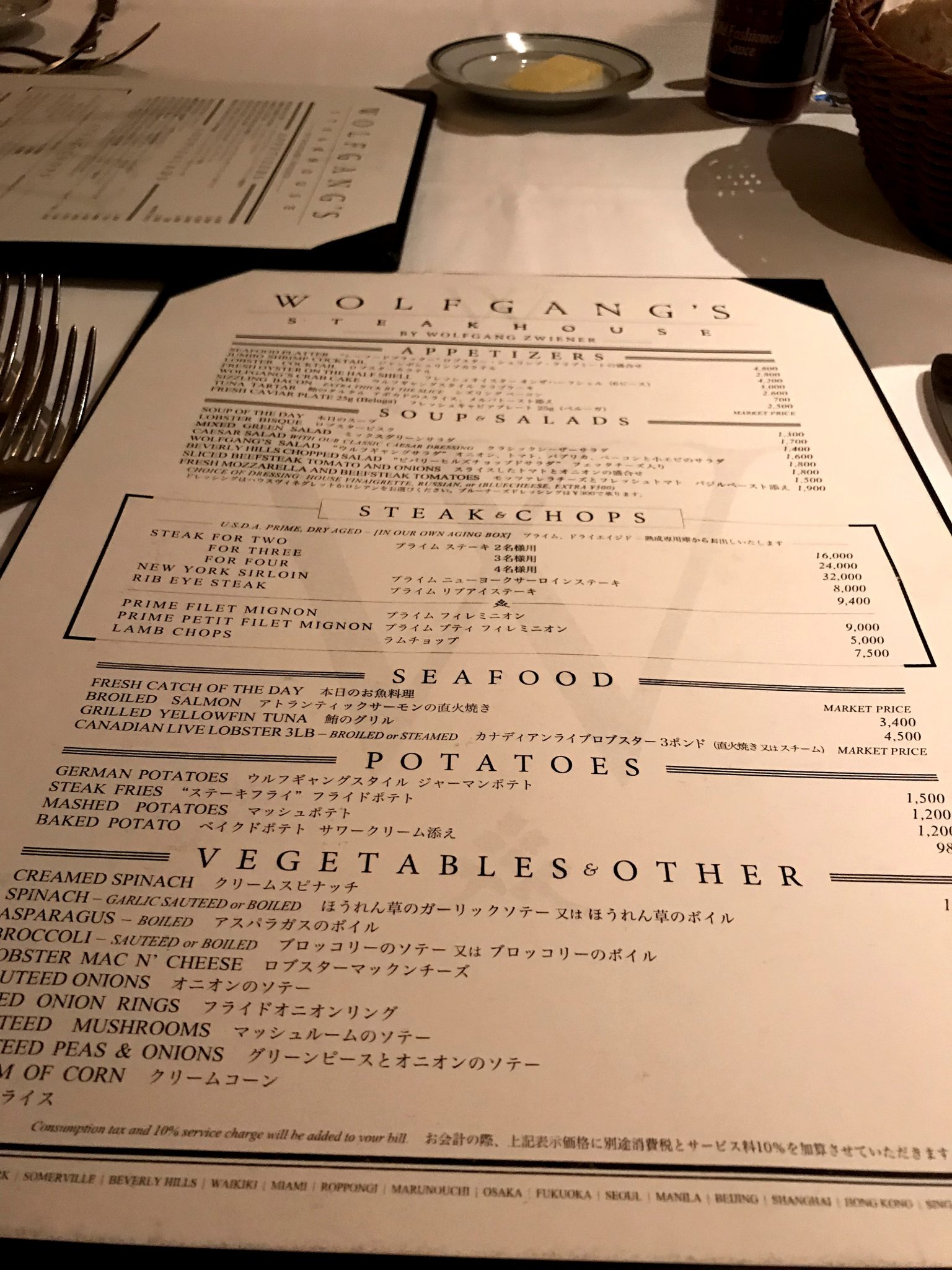 We had boiled asparagus for the vegetables which quite surprised me because they're big and long. I had to try my best to eat them up despite me being full. As for the drinks, I had nonalcoholic sparkling wine and lemon squash for my husband. It was perfect.
Ambiance and Service
I have to say that the place seemed a wine cellar to me. The dim lights and the bottles of wine in one corner of the room gave me the impression. It had a cozy ambiance. While I enjoyed the atmosphere, the waiters were attentive and hands-on. It felt like I experienced fine dining since they even put the slice and rice on my own plate.
How much did we pay for the dinner in Wolfgang Steakhouse Japan?
Considered as the first-rate steakhouse in Japan due to its US Prime Grade beef, you can expect a princely sum when dining at the Wolfgang Steakhouse.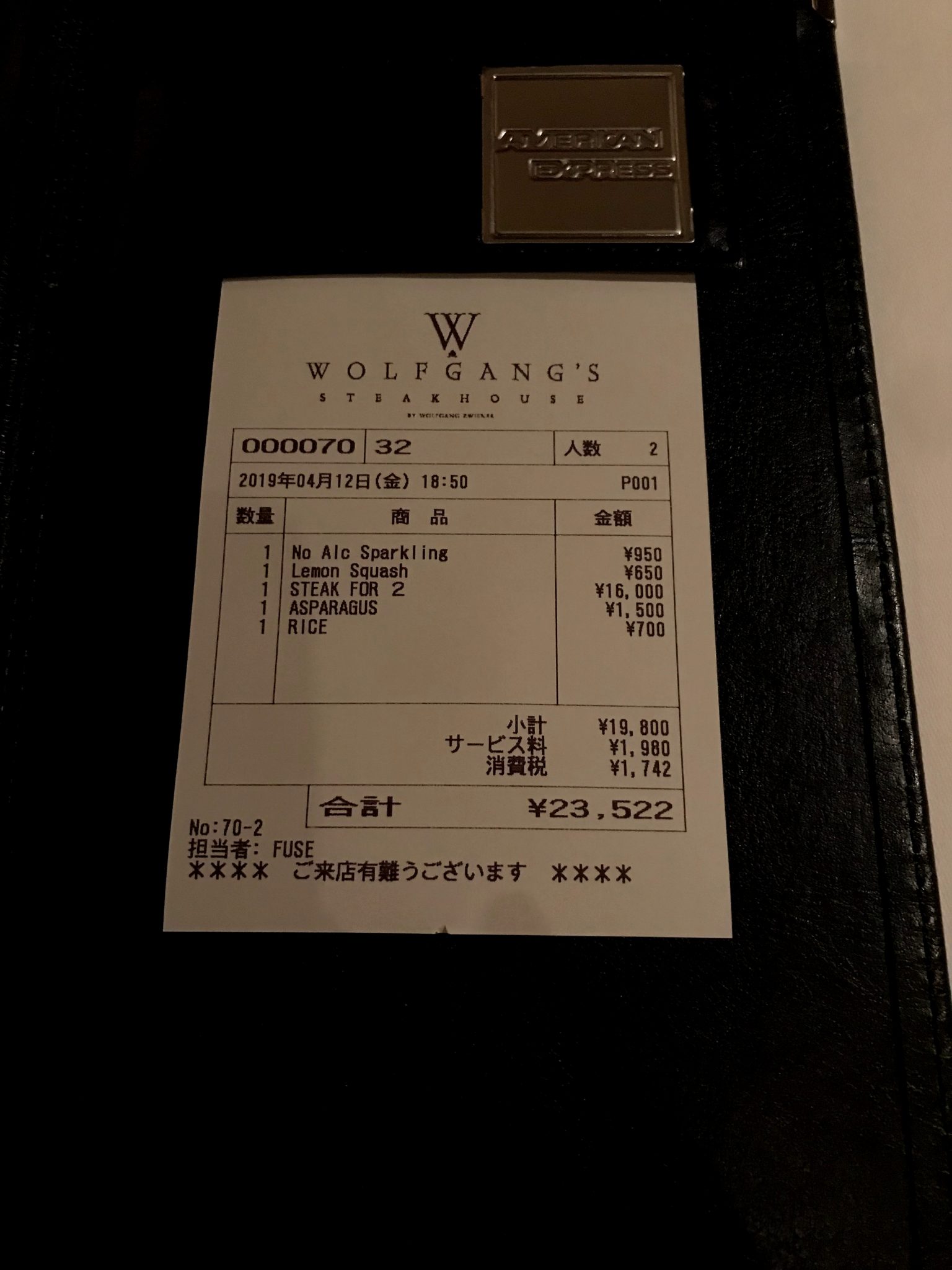 Although it was worth it because of the service not to mention the food, the frugal side of me was not that happy. Fortunately, my happy tummy was quick enough to convince her that it doesn't hurt to splurge sometimes.