I wasted no time the moment I got hold of my visa as I directly went to the CFO Office in Cebu. It was the only document I needed to get my CFO sticker so imagine my gratitude and relief upon knowing that they granted me one. Besides, the waiting game took over three weeks. It was hard considering the length of time I spent worrying about it.
How's the process?
Such a relief when it comes to getting the CFO sticker because it's as easy as learning the ABC. No hassle as long as you have all the requirements needed. Read on.
Requirements
passport
visa
CFO certificate
two valid identification cards
official receipt of the GCP
IDs: PRC, UMID, Voter's, Philhealth ID or refer to the CFO website.
How did I get the CFO sticker?
I went to the CFO office at 1:00 PM bringing all the requirements. As soon as I entered the office, the staff asked about my goal, asked for the requirements and handed me a form to be filled out. The form was similar to the form you filled out when attending the GCP. When I finished it, the staff at Counter 1 checked the form.
I waited for a few minutes while she was checking the data. She came back to me with my passport, in it was the CFO sticker. To assure accuracy, I double-checked the details most especially the spelling. You would never wanna see even the smallest mistake on your important papers. Thus, double-checking plays an important role every time. When it was all good, for less than thirty minutes, I got my CFO sticker. It only meant one thing, documents for Japan were all ready. It was such a relief!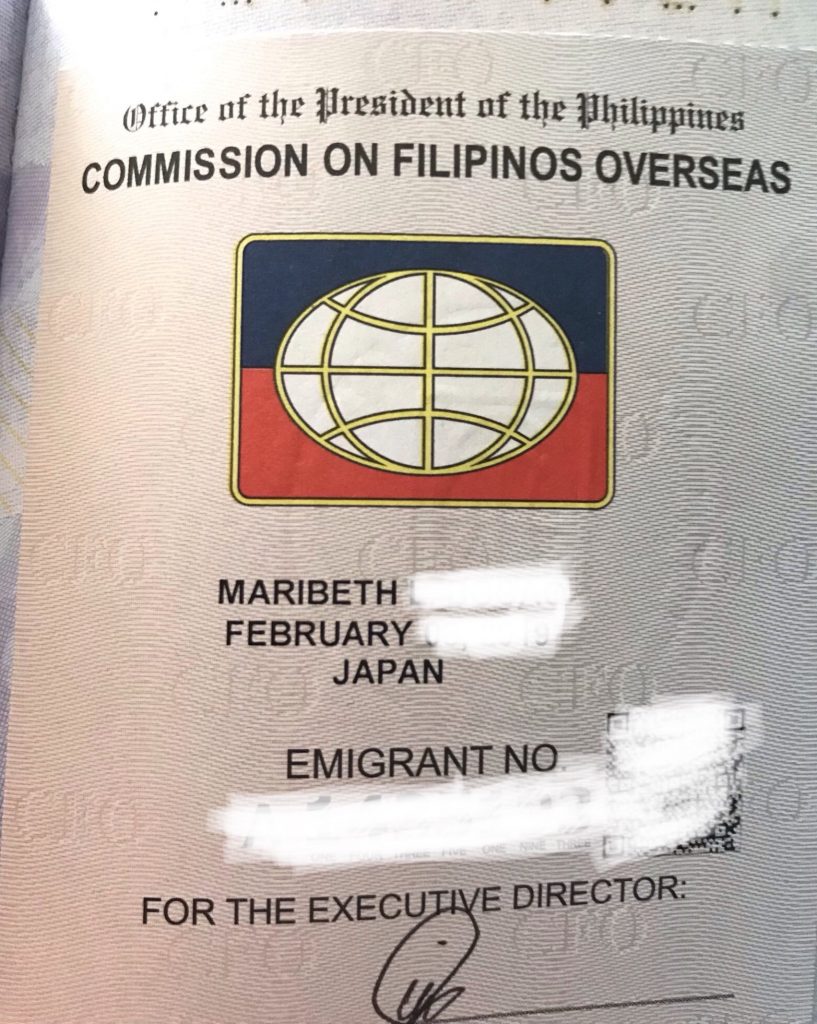 The image shows the CFO sticker affixed on my passport.
Looking forward to entering Japan as an expat this time. Fingers crossed.🤞🏼