My second visit to Bohol was undoubtedly a remarkable one. Unlike my first visit, I spent it with some sea activities. Let me start off by sharing about scuba diving. As what I mentioned on my last post, I missed it due to my tooth extraction. That being said, I can only show you some photos and a video clip of my boyfriend diving. Philippine Fun Divers is the diving shop where he chose to book. They have a Japanese diving instructor who will lead and assist you while enjoying this  activity. You only have to pay 1295 pesos for one boat dive. This shop is located in Alona so we had to go there from our hotel. It took us about 10 to 15 mins by car.
This is how underwater life looks like. Look at that! Look at how marvelous it is. This is why I have always wanted to be a marine biologist. I have this desire to study in order to know about the ecosystem under the ocean. I want to take care of our oceans and preserve the aquatic creatures it has.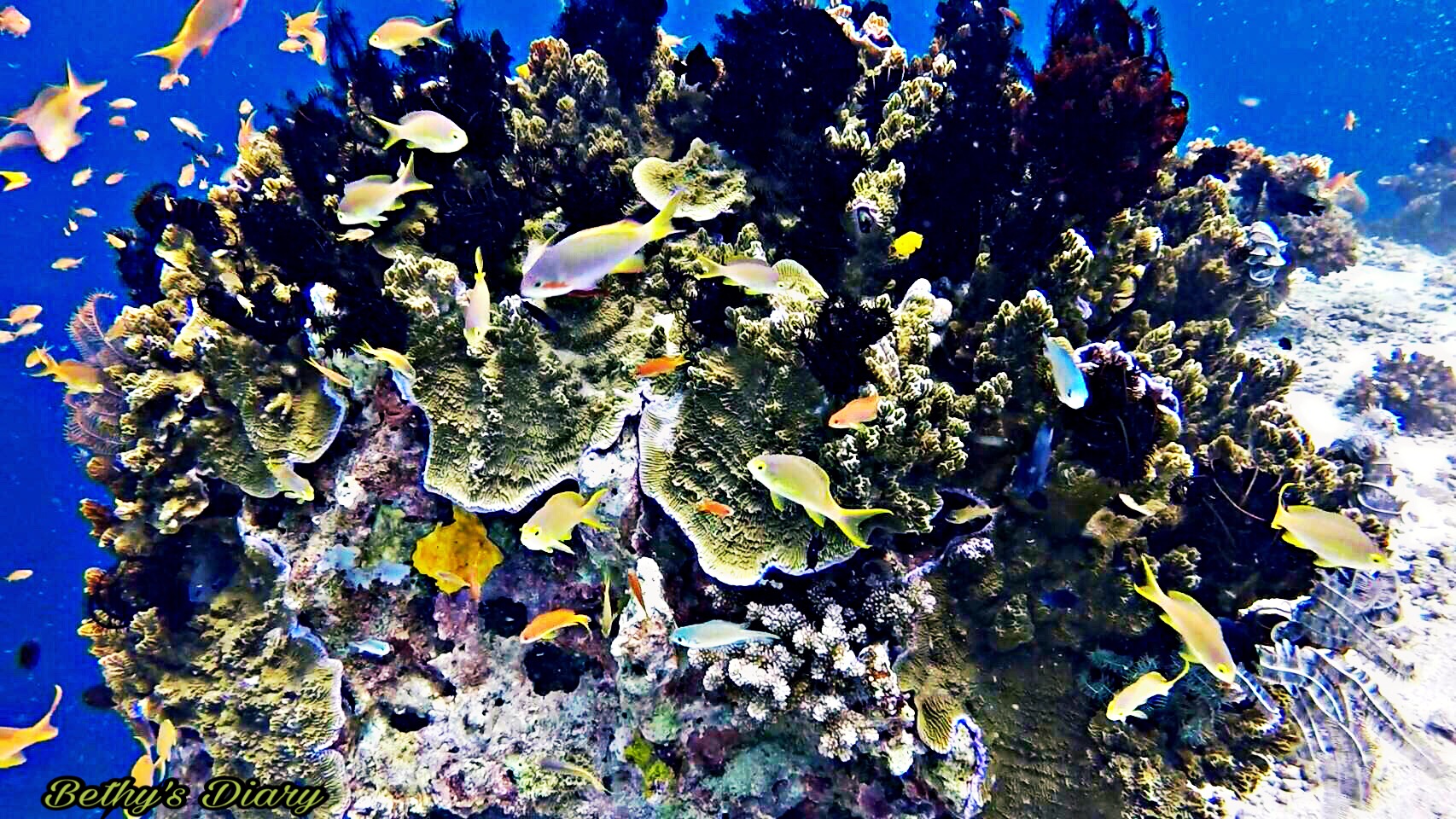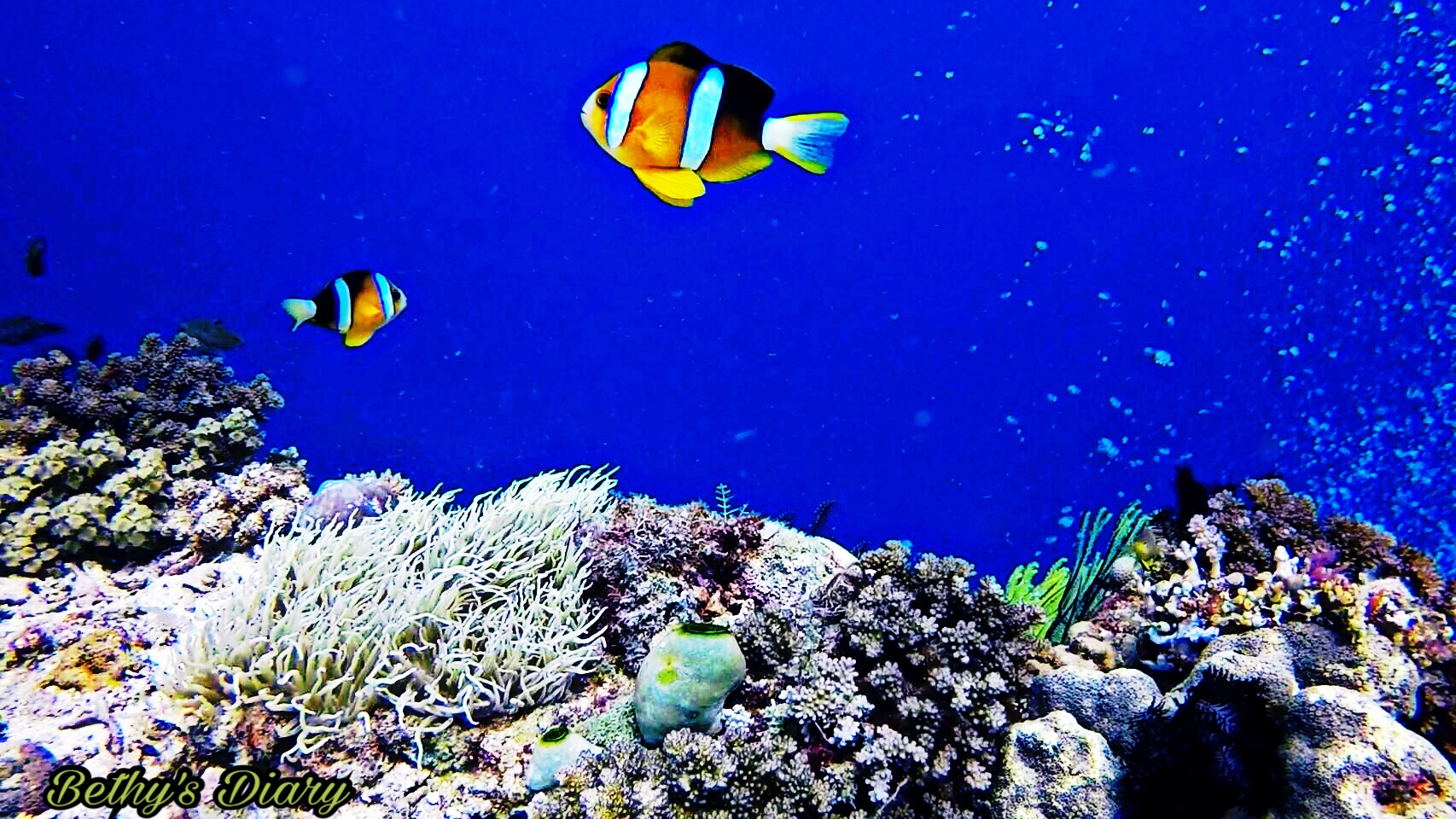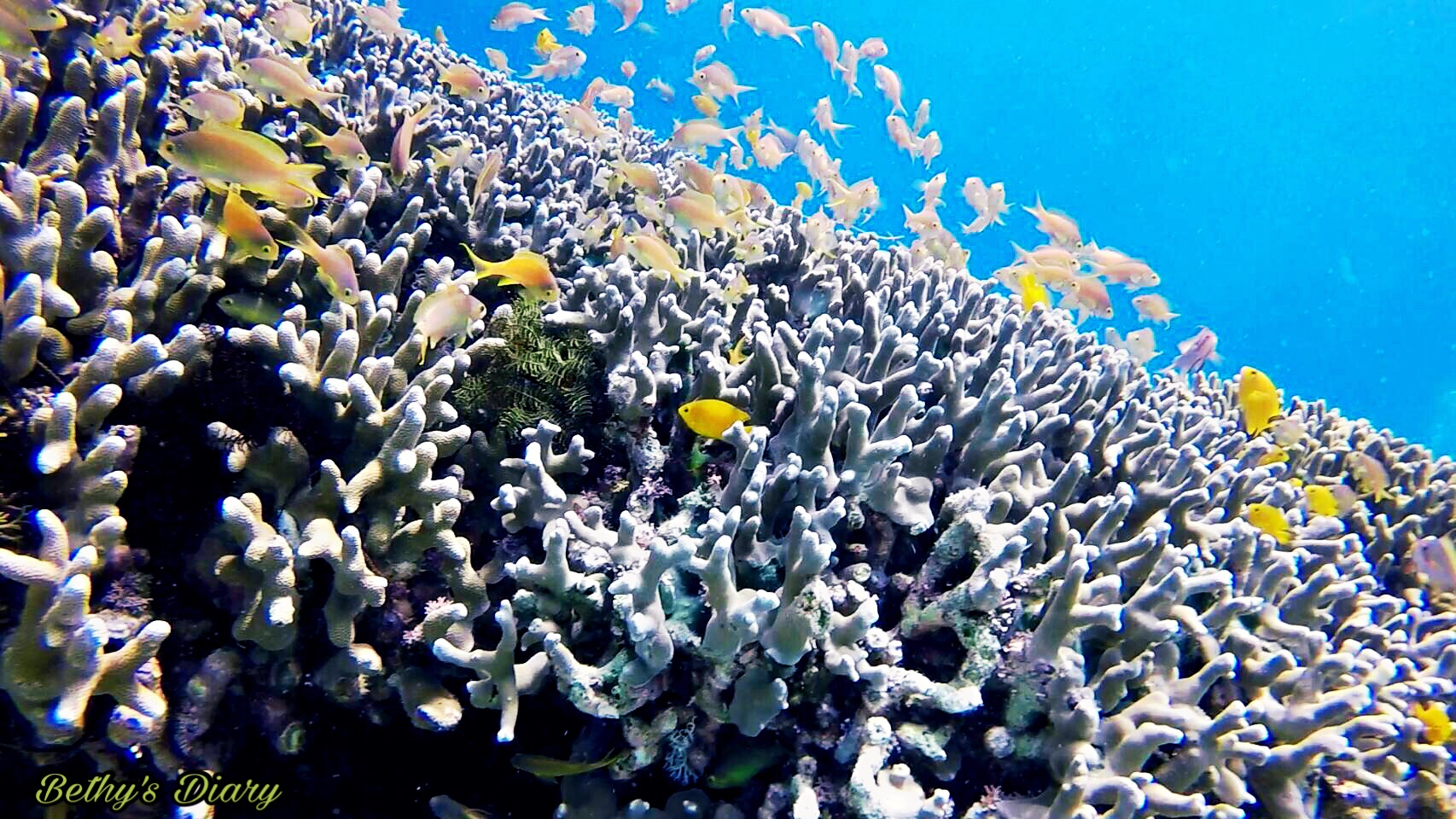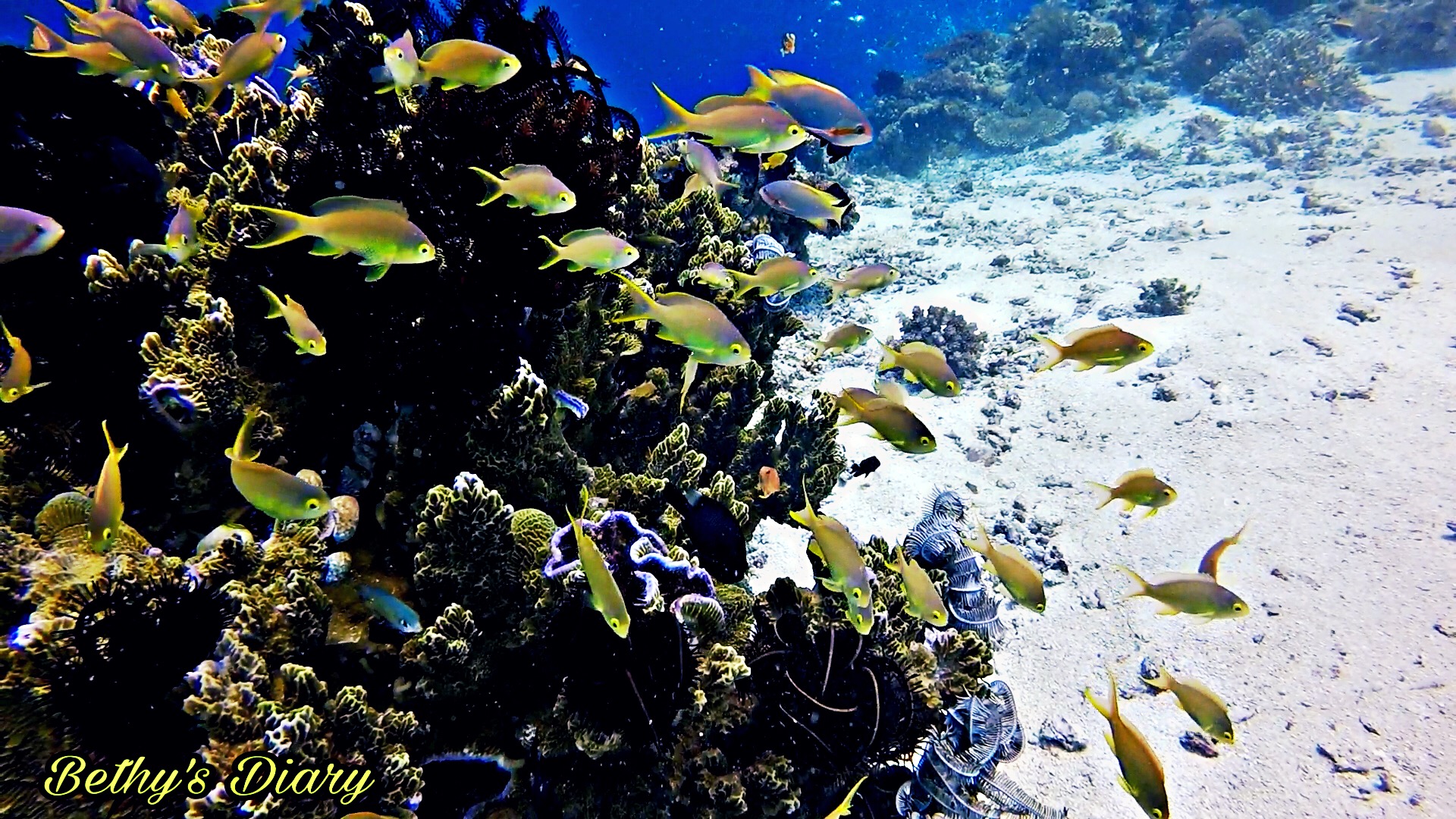 Feel free to watch the video clip of my boyfriend diving. He is using GoPro Hero5. For diving, I would say this kind of camera is recommended. I might share a review of it next time.
Hey there, my friend! Loosen up. Hehe. [moray eel]
My boyfriend had two boat dives. Each for about an hour. All I did was wait for them to finish diving. Of course, I was looking forward to watching the videos he captured. Now, I am sharing it to you. Bohol is gifted with crystal clear water, white sand and plenty of aquatic animals. This place is perfect for this activity. The photos prove that scuba diving is a strenuous activity yet fulfilling. If you have not tried it yet, you would probably say it is very dangerous and you would not dare try it. That is exactly what I said before my first hand experience. It took me an ounce of strength before I have finally decided to give it a try. That was one of the most difficult decisions I have ever made. Hehe. Nonetheless, I made it and I could not be more proud of myself. I might get a license someday. What do you think? I will think about it! Anyhow, I hope you can visit Bohol especially it is summer time in the Philippines. Bohol has a lot to offer than the famous Chocolate Hills. All you have to do is open your eyes and explore!(●´ω`●)