I've been using Bath and Body Works' Stress Relief Eucalyptus Spearmint Body Cream for about two months now. Am I happy? The answer is YES.
I've been on the lookout for a body lotion or body cream that will solve my skin's dryness ever since I became a teenager. I tried local brands and international brands but to no avail. Until a few months ago, my sister and I received each set of Bath and Body Works body cream and shower gel from my uncle who's based in California, USA. Since I love this brand, I decided to write a review. I haven't started using the shower gel while I almost used up the body cream which means this post goes to the latter.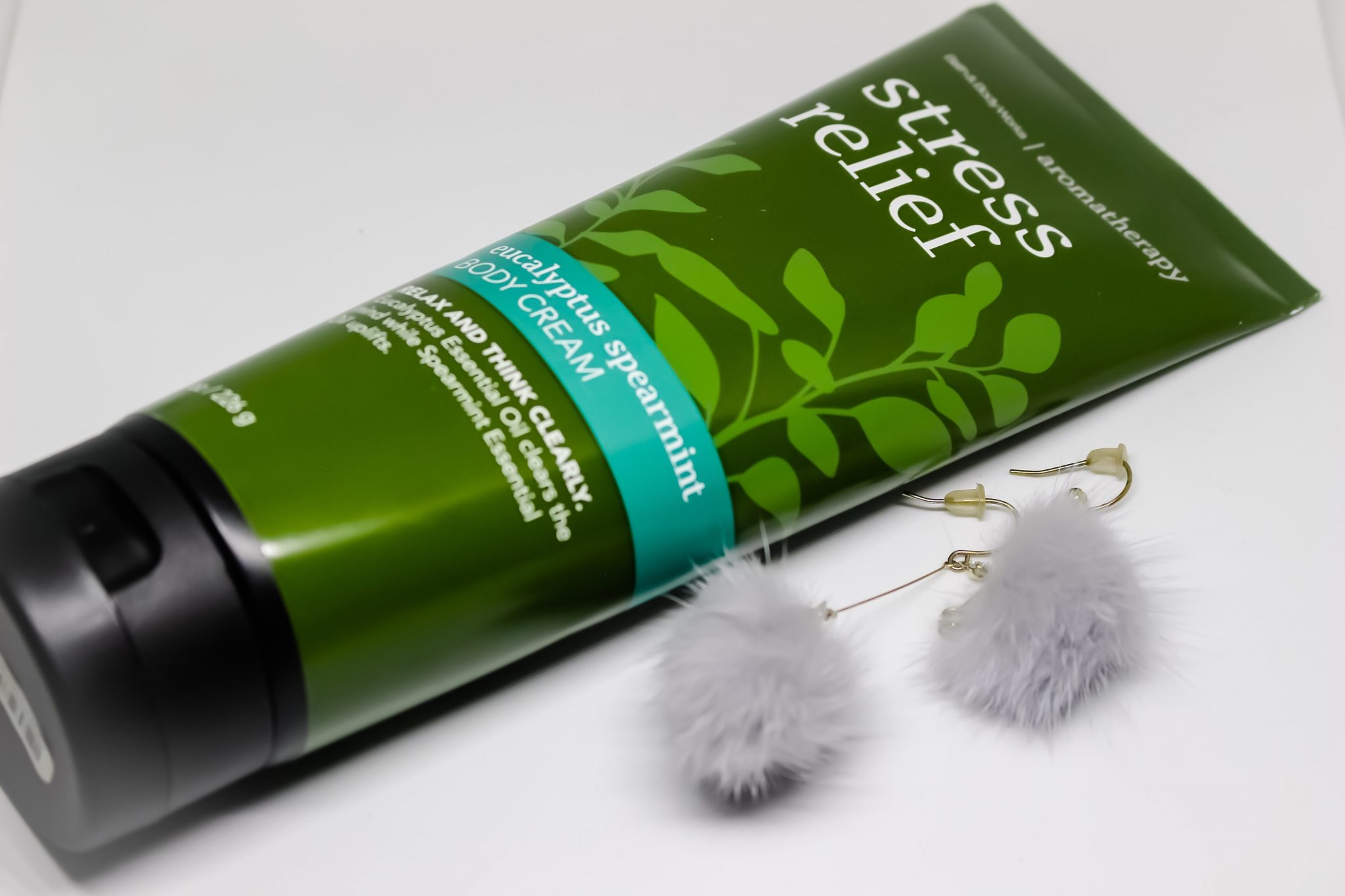 Product Features
Bath and Body Works|aroma therapy Collection
Bath and Body Works Stress Relief Eucalyptus Spearmint BODY CREAM
8 oz or 226g
Price: $15
It's not tested on animals.
Eucalyptus Essential Oil clears the mind while Spearmint Essential Oil uplifts
Likes
It has a long-lasting scent. I could still catch a whiff of the scent on my used clothes.
It's true to its claim that it relieves your stress. I feel uplifted every after using it. And if I use it at night, I fall asleep easily.
I feel refreshed.
I like its smell that's because I am into aromatherapy, herbal essences, and essential oils. For you who don't, I'm not sure if you'll like its minty scent.
My skin becomes supple.
Dislikes
It's a little expensive, at least for me.
It doesn't absorb quickly.
It did help with the dryness but I wouldn't say it helped completely. Let's just say 75%, but I'm fine with it. It's just that I'm really looking for something that gives a dramatic change to my skin.
We all differ from each other, so as our skin type. Who knows, it might work well on yours.
Would I recommend Bath and Body Works' Stress Relief Eucalyptus Spearmint Body Cream?
Definitely, yes. If you're looking for a body cream that is soothing and doesn't give off a very strong herbal scent, this should be it. For drynesss though, they might have another type of cream that's better than this. But then again, they didn't say it's for dry skin so, it's not their fault. It's only me who has the idea that this cream might be it.