The memory of securing my permanent residency in Japan shines brightly among the array of unforgettable milestones in my life, a radiant gem I'll forever hold close. Its occurrence in November, a few weeks ahead of my birthday brings an additional depth of meaning that echoes the blessings I've received.
Interestingly, obtaining this highly sought-after achievement wasn't initially a dream of mine. My aspiration had always been simpler: to find work and be able to live in Japan. While I had achieved my dream of working here before marrying my husband, that success didn't automatically translate into permanent residency. My time in Tokyo wasn't an indefinite commitment, even though it could have become one had I continued with the company. However, back then, obtaining a permanent visa wasn't my primary goal.
Truth be told, it wasn't a dream I actively pursued. I was somewhere in the middle—not overly eager but not indifferent either. However, fate had other plans when I married my husband, which led me to build a life in this remarkable country and later secure my permanent residency. Something I feel privileged for and will not take for granted.
The visa serves as a tangible testament to my husband's dedication and willingness, enabling me to live here in Japan and access its opportunities and privileges that may seem elusive to others.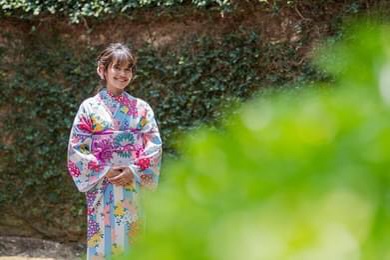 In contrast to others who encountered obstacles while pursuing this coveted milestone, I was fortunate to navigate the process smoothly, both in terms of legalities and finances. I owe this success to the blessings of God and the support of my husband and his family. My husband, the driving force behind the endeavor who meticulously planned and executed every step, holds my utmost love and gratitude. My role was simply to organize the necessary documents and accompany him to the lawyer's office for a discussion and brief interview. Following this, my documents were forwarded to the authorized government official with the power to grant me permanent residency.
Hence, I won't take this opportunity for granted. I'm committed to respecting Japan's culture, traditions, and laws. If I ever get the chance to contribute to the country that's been my home for nearly six years, I'm more than willing and driven to do so without any hesitation.