As a Filipino in Japan who has no credit card yet and PayPal had just been set up, buying something online is a little problem (if you prefer to use your money than your husband's). But then I found out Cash on Delivery is actually permitted. Thus, last week, I tried online shopping in Japan through ZARA. I chose Zara since it isn't found in Nagasaki.
Zara Merchandise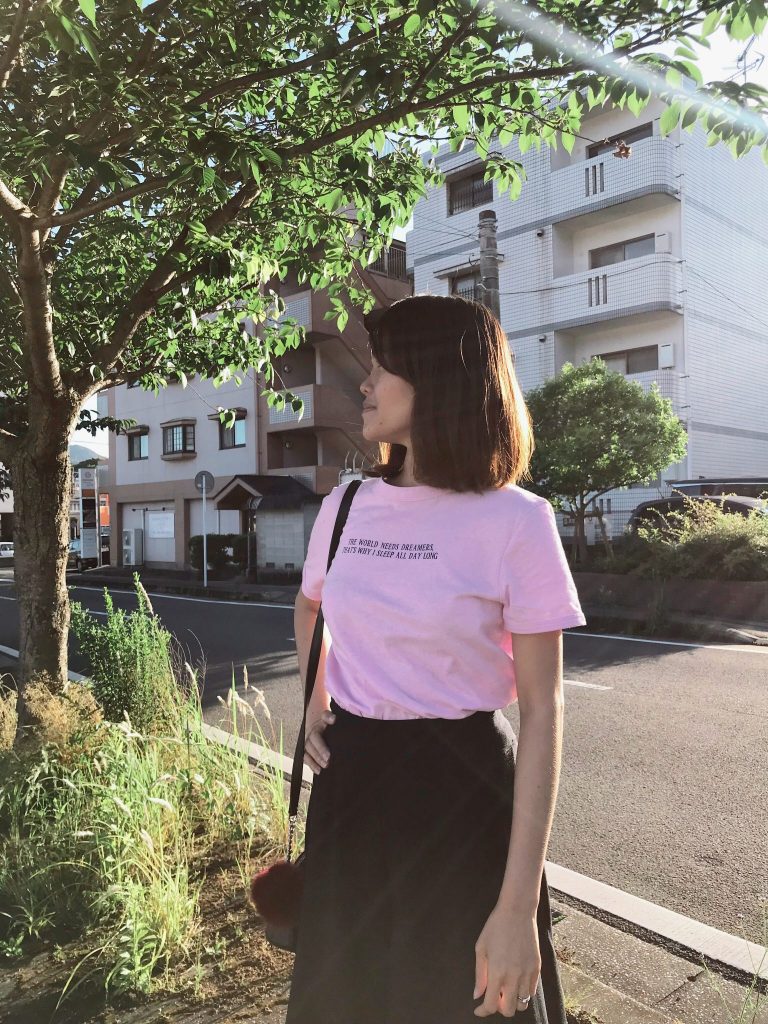 This pink graphic tee is only ¥1190. There are varieties to choose from and I tell you, you'll have a hard time. Everything has a catchy slogan. I opted for something funny. It reads, The world needs dreamers that's why I sleep all day long. Laughs.
I also bought a blouse, a dress which was on sale, tees and the pair of jeans and jump short which I returned. The reason is written in Services.
Services:
The main point that I don't overlook particularly about online shopping is how a shop provides services to customers. What has Zara got for us are worth the yen and time.
Refund
A pair of jeans turned out too small while the jump short didn't look good on me. I had to return them and Zara will send a refund to my bank.
Sizes
The downside of online shopping is you don't get to fit or try on the clothes. To my amazement, Zara has a certain way of doing it. They suggested I choose 34 for my jeans but I chose 32 so it's my fault when they didn't fit me.
PRICE DOWN
My favorite. I'm the kind of person who tries branded things. I mean not the ones I couldn't afford. It doesn't hurt to own some. A price for myself after using my previous salaries for our house back in the Philippines and the like. Time for myself. Branded? Why not? But I always go to the cheaper ones. For some reason, well known brands sometimes offer the same prices as the less known brands and I think that's an advantage.
FREE DELIVERY
Bravo.
Return Goods
For return goods, a courier was sent to pick it up. How convenient. A post office is just a walking distance from our place. It could've been just easier for me to send the merchandise back but Zara made it much easier.
COD or Cash on delivery.
A very good service for people like me without a credit card yet.
How's the experience with my first online shopping in Japan through Zara?
I had a nice experience with Zara. The clothes are comfortable, same as the picture on the website. And the services are 100% lit.
Will I try online shopping again?
Because of my good experience, I also tried GU and MAC cosmetics. I've been a fan ever since I tried their products.