As a Filipino in Japan who has no credit card yet and PayPal had just been set up, buying something online is a little problem (if you prefer to use your money than your husband's). But then I found out Cash on Delivery is actually permitted. Thus, last week, I tried online shopping in Japan through ZARA. I chose Zara since it isn't found in Nagasaki.
Zara Merchandise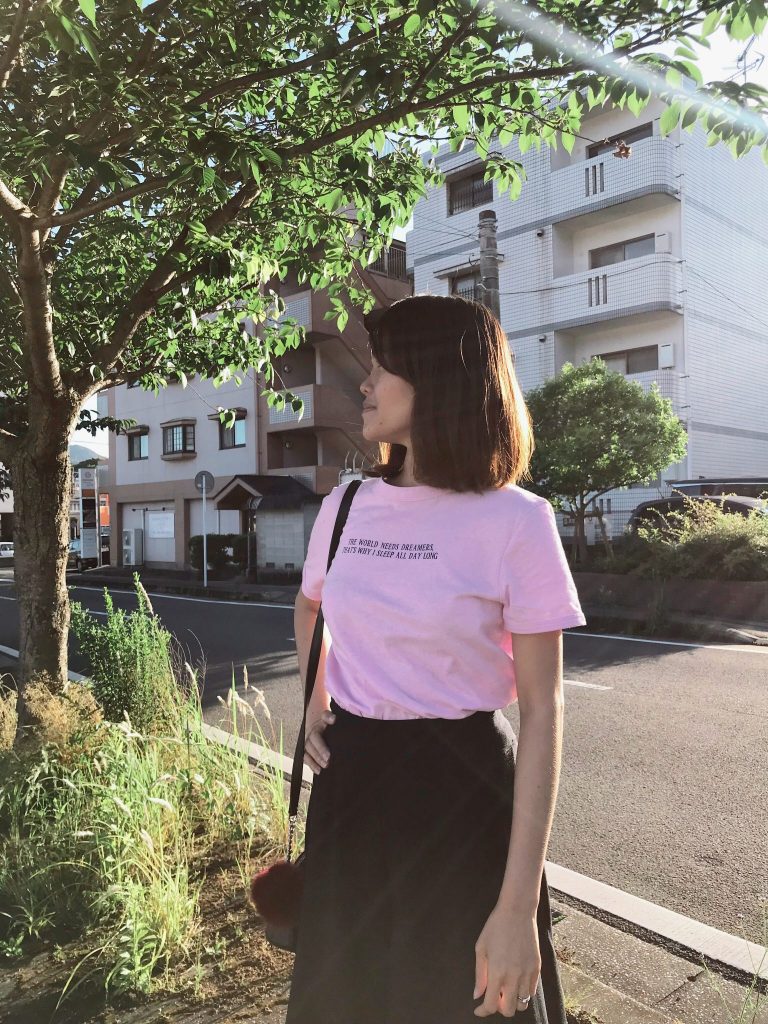 This stylish pink graphic tee is a steal at just ¥1190. With a wide range of designs to choose from, you'll find it hard to pick just one. Each tee comes with a catchy slogan, and I went for a humorous one that reads, "The world needs dreamers; that's why I sleep all day long." It never fails to bring a smile!
In addition to the tee, I also splurged on a blouse, a discounted dress, more tees, and a pair of jeans and jump shorts. However, I decided to return the jeans and jump shorts, and you can find the reason in the Services section.
Services:
The primary aspect I always pay close attention to when shopping online is the level of customer service provided by the store. Zara has impressed me with their offerings, which are truly worth both the yen and time.
Refund
A pair of jeans turned out to be too small, while the jump shorts didn't look good on me. I had to return them, and Zara will issue a refund to my bank.
Sizes
The downside of online shopping is that you can't try on the clothes. To my amazement, Zara has a certain way of doing it. They suggested I choose size 34 for my jeans, but I opted for size 32, so it's my fault that they didn't fit me.
PRICE DOWN
Zara offers seasonal sales on specific items. My favorite!
FREE DELIVERY
No free delivery now below 4990 yen.
Return Goods
For return goods, a courier was sent to pick it up. How convenient. A post office is just a walking distance from our place. It could've been just easier for me to send the merchandise back but Zara made it much easier.
COD or Cash on delivery.
A very good service for people like me without a credit card yet.
Update: Already got a credit card.
How's the experience with my first online shopping in Japan through Zara?
I had a nice experience with Zara. The clothes are comfortable, the same as the picture on the website. And the services are 100% lit.
Will I try online shopping again?
Because of my good experience yes.
Update: Zara is my go-to shop.