This post continues the narrative of my trip and serene overnight stay at Oyado Uraku, a quaint Ryokan in Yufuin, Oita. In my previous entry, I provided an overview of the experience. Now, I'd like to delve deeper into the details of my stay.
I mentioned that the trip marked our wedding anniversary, and my husband had thoughtfully organized this stay for our celebration. He specifically selected this Ryokan due to its private onsen bath, aligning with our recent fondness for intimate bathing experiences.
Embracing Tranquility: The Room
Nestled within the embrace of Oyado Uraku, a sanctuary awaits. Here, a collection of secluded guest rooms, adorned with private open-air baths, beckons to those seeking an intimate escape. Among these havens of relaxation, Tsubaki stands as our chosen abode, a sanctuary separated from the heart of the main edifice. The stone path guides us, hinting at the serenity that lies not far ahead.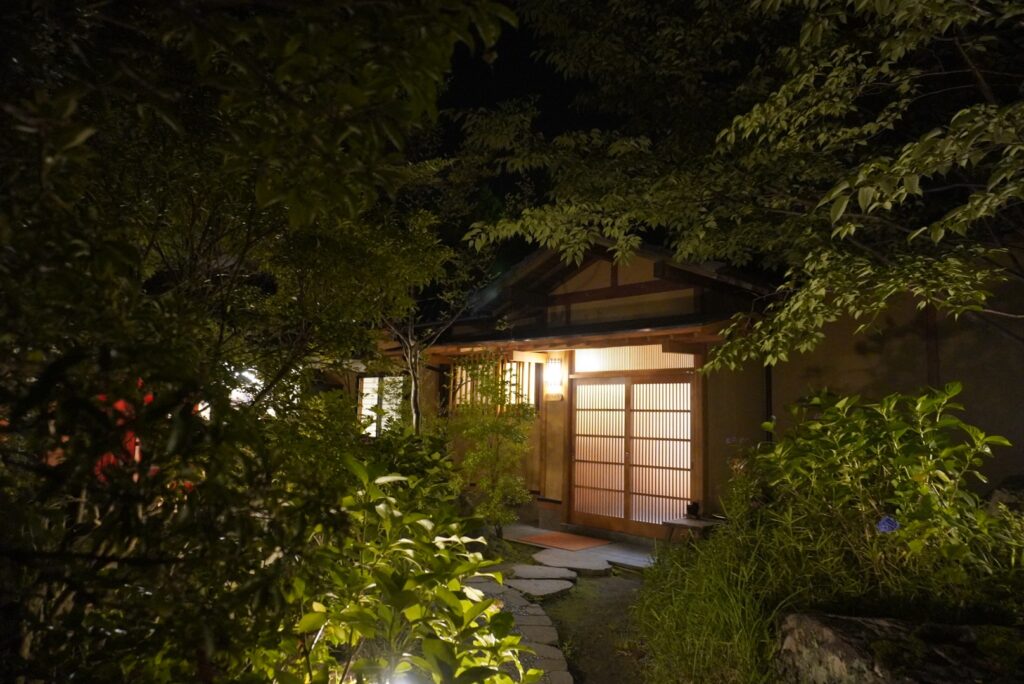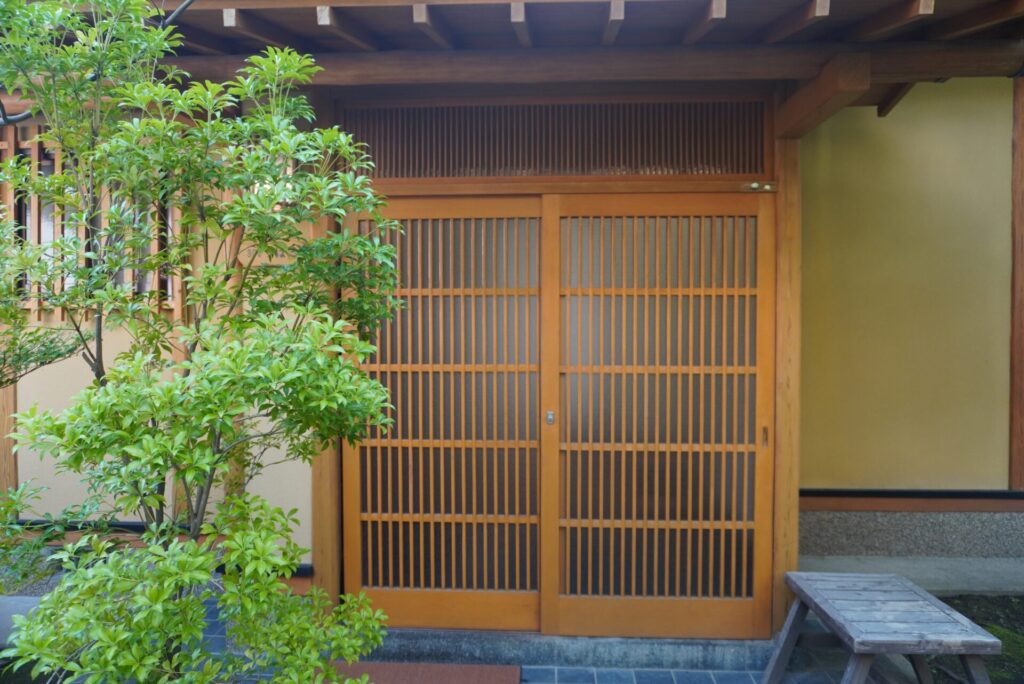 Ryokans are traditional Japanese-style inns where futons are customary instead of modern beds. So, we expected it to be just like in the photo.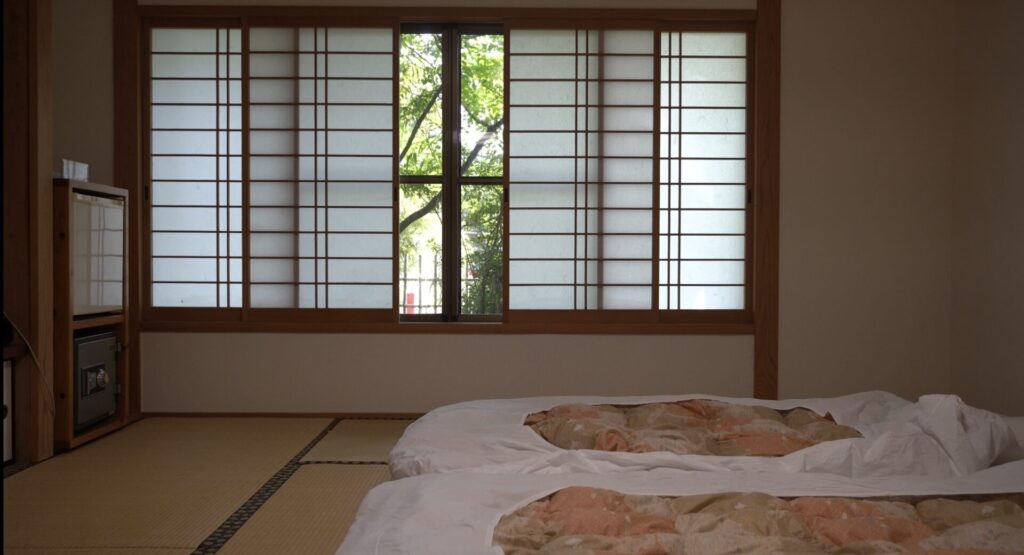 Futon beds are a personal favorite of mine because I sleep soundly whenever we stay in hotels with futons.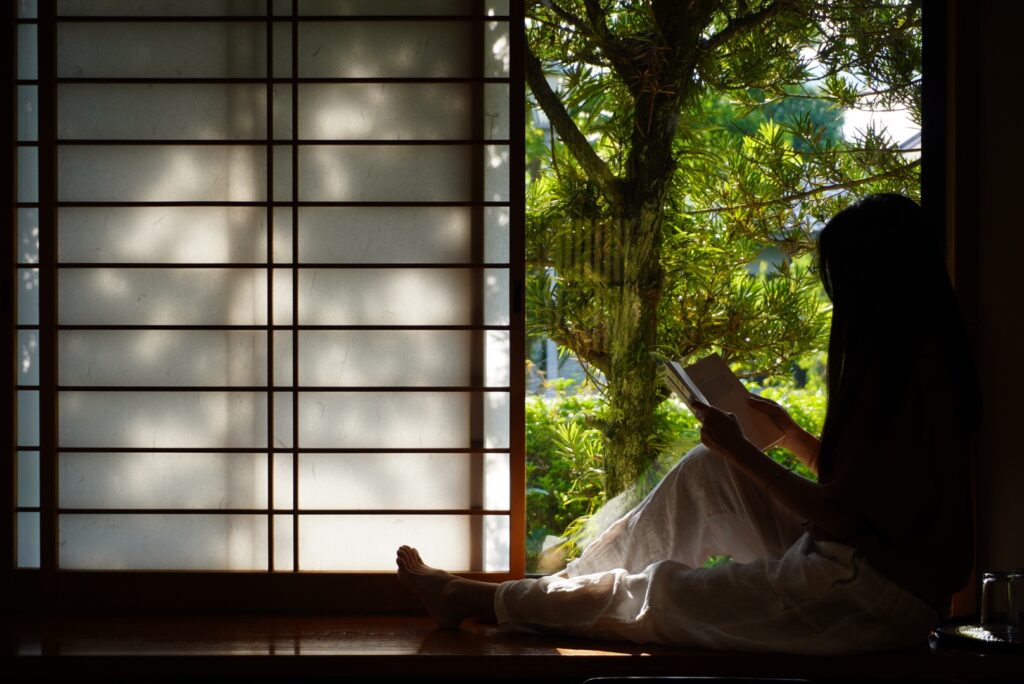 The room exuded a strong sense of tradition, furnished with amenities such as a television set, safety box, mini fridge, yukata, toiletries, bathtub, and an onsen bath.
The private onsen bath
The onsen bath in our accommodation was a little different from what we imagined. Perhaps due to the fact that we already tried a very romantic private bath, we had high expectations. Don't get me wrong, the bath was nice and it offered the same effects as other Ryokan baths. The only thing I noticed was the absence of plants, which was a minor downside. Other than that, it was a delightful experience.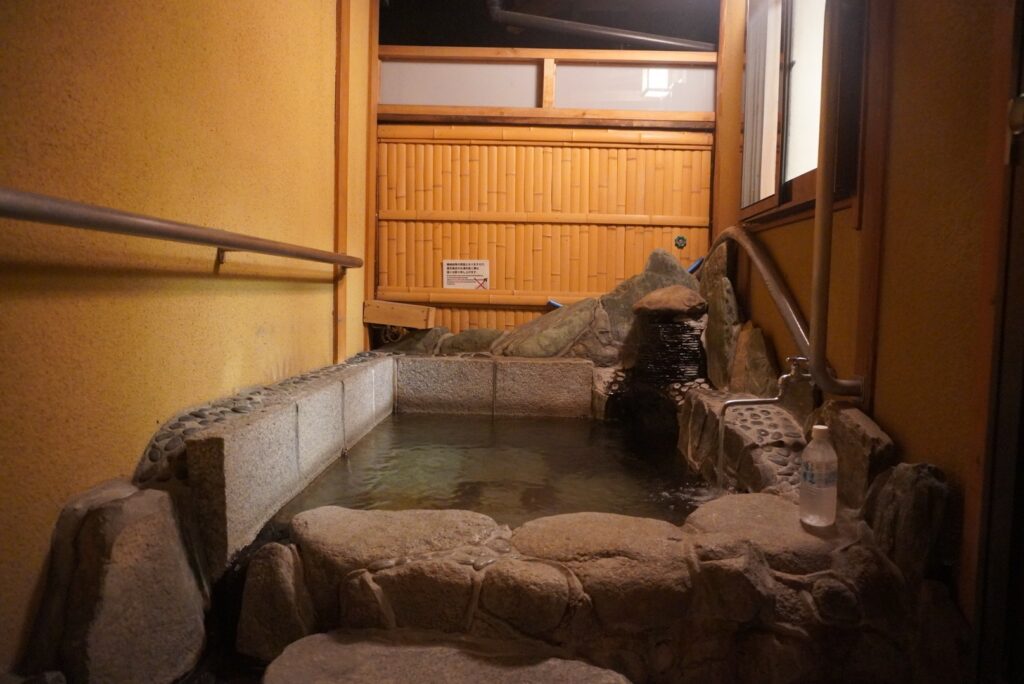 Room Service
In-room Dining
After an exhilarating yet enjoyable stroll through the idyllic streets of Yufuin, we finally checked into our room, ready to unwind. Opting for an early dinner, we were delighted to have our meal served right in the comfort of our room.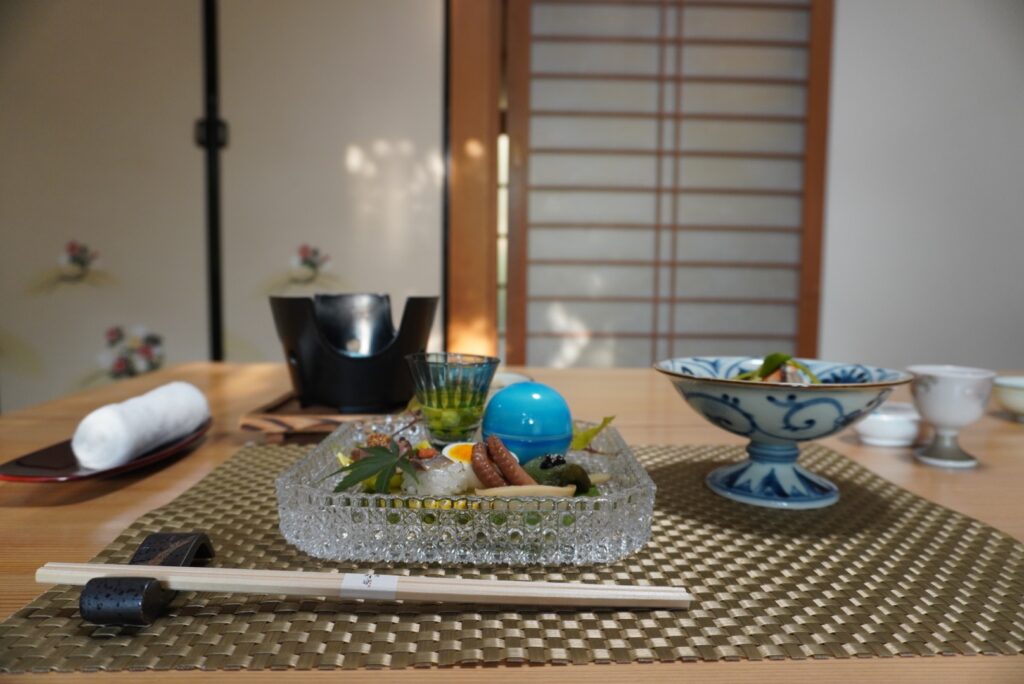 Kaiseki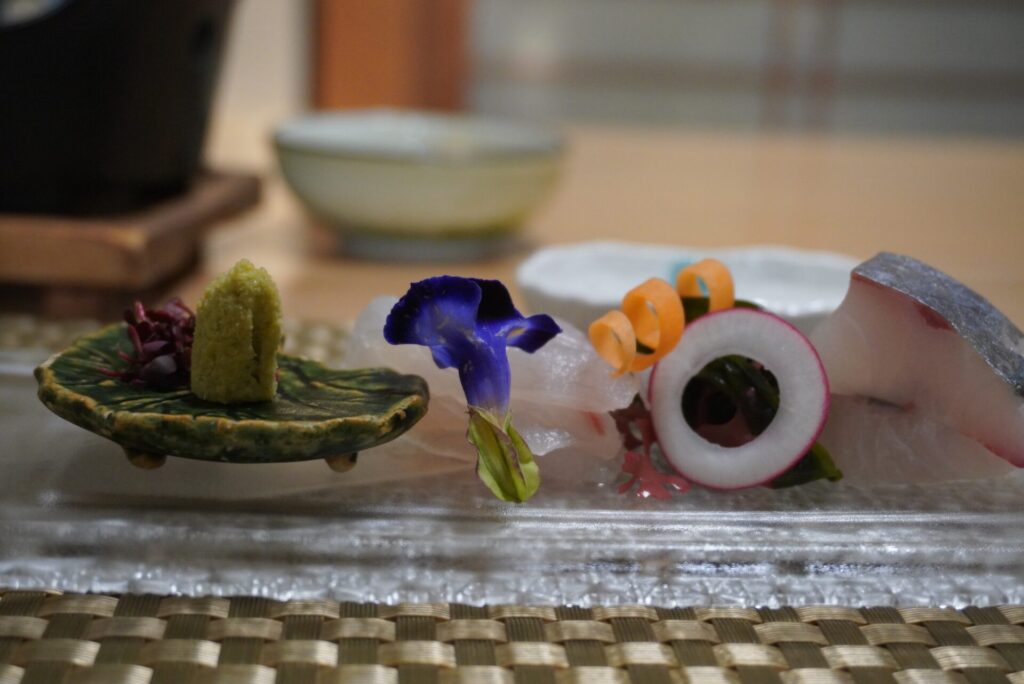 Kaiseki is an artful culinary tradition rooted in Japanese culture drawing inspiration from nature's seasons. It's a harmonious procession of small, exquisitely presented dishes that celebrate the essence of each ingredient. From delicate sashimi that whispers of the sea's depths to meticulously arranged seasonal vegetables. The presentation, a fusion of aesthetics and flavor.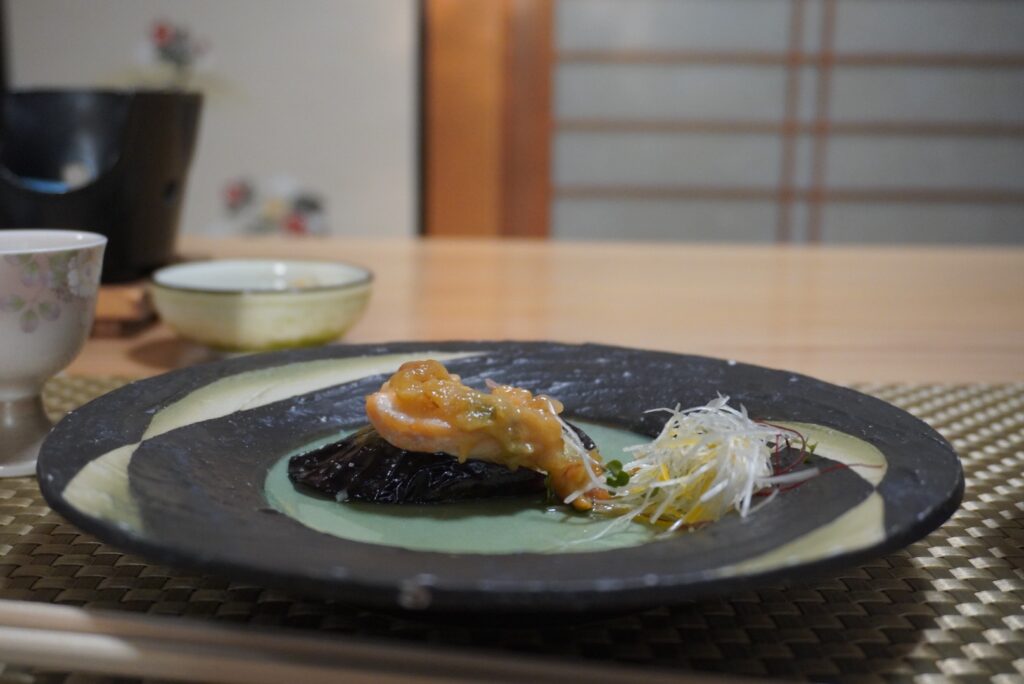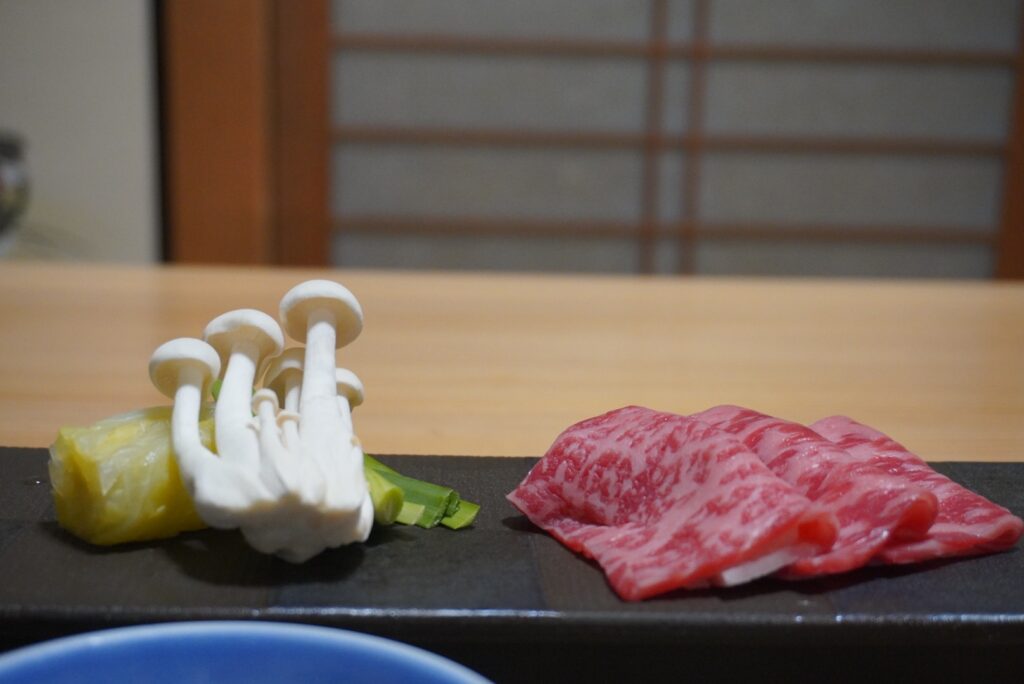 What truly appeals to me about Kaiseki is its inherent healthiness.
A Surprise
Just as I was settling into the idea that our dinner had drawn to a close, a charming surprise appeared when I least expected it. The lady entrusted with tending to our needs arrived with a generous dessert platter, adorned with a heartfelt "Happy Wedding Anniversary" message. And to my astonishment, a bouquet of gorgeous flowers accompanied the treats, a touching gift that my husband had surely arranged, just for me.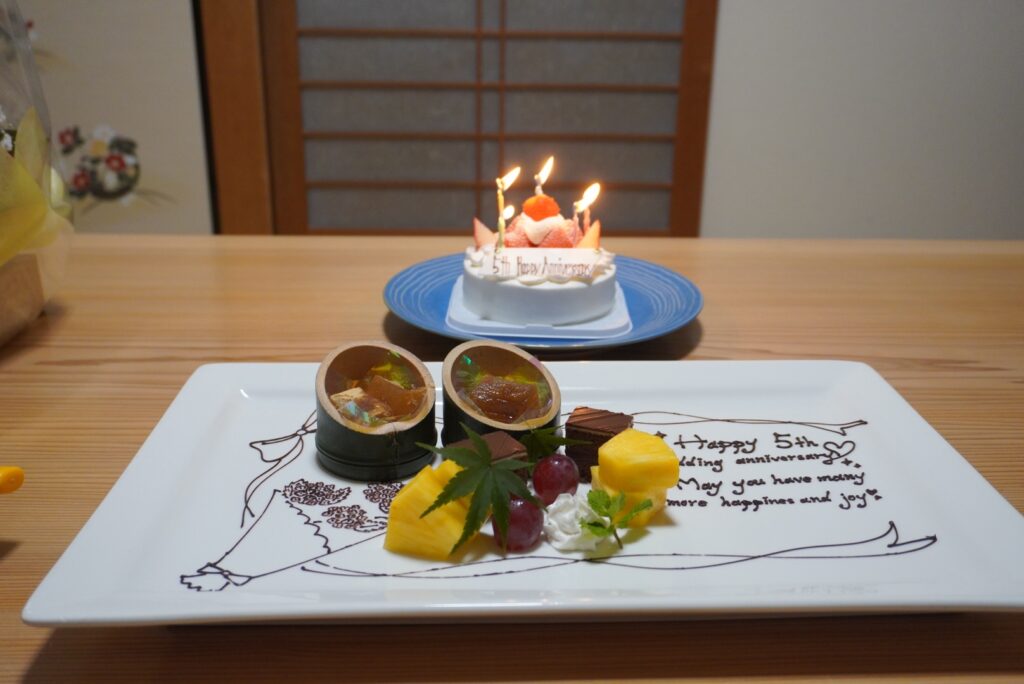 I commend the hotel staff for going above and beyond in arranging the surprise. While it might not have been within their standard services, my husband's request was likely difficult to turn down given its importance to a significant event in our lives.
Oyado Uraku's Serene Atmosphere
The Ryokan, nestled among the mountains and lush greenery, radiated a serene atmosphere. Even before nightfall, tranquility prevailed.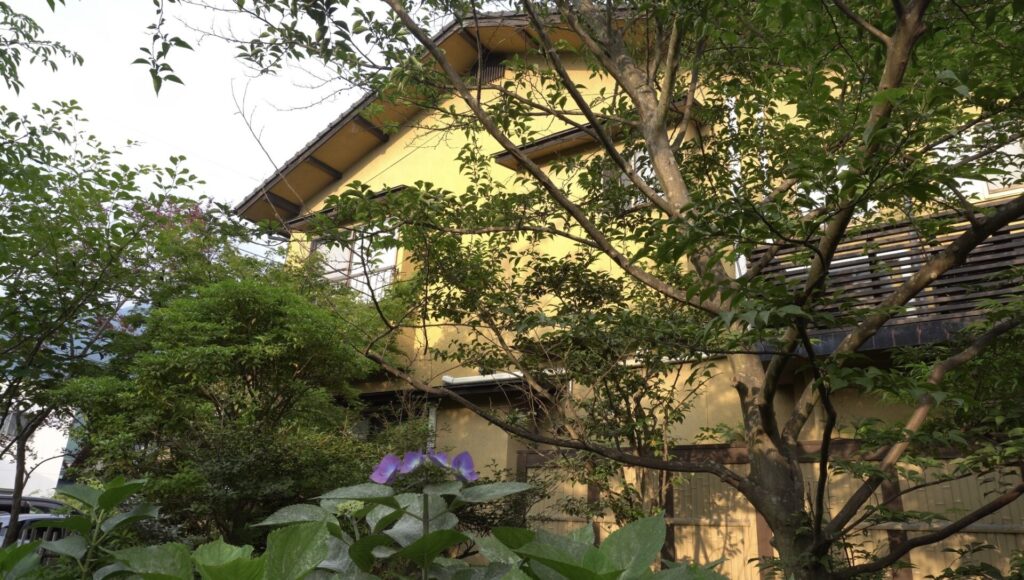 By night, the silence enveloped us, akin to being within a forest. The only sounds audible were the gentle rustling of leaves and the occasional chirping of crickets.
Will I recommend this Ryokan?
Certainly! If you're interested in their standard rooms and the communal onsen bath, they offer those facilities. The Ryokan is also conveniently located near popular sightseeing spots like Yunotsubo Kaido Street, Kinrin Lake, and Yufuin Village. That's an added bonus.
Price
50,000 yen per night.
For more information, here's their English website.