Thailand is a treasure trove of history and a place where traditions are deeply cherished. It is also home to some of the most breathtaking temples my eyes have ever beheld. According to a friendly Grab driver we encountered in Bangkok, Thailand boasts an abundance of temples. However, if you are focused on exploring the metropolis, let me introduce you to the must-visit temples in the heart of Bangkok.
Must-visit Temples in Bangkok
1. Wat Paknam
Wat Paknam holds a special place in the hearts of many, especially the Japanese visitors, as seen in the numerous Instagram posts dedicated to this stunning temple. Our journey began with a short half-hour ride from our hotel, AVANI, making it an easily accessible destination. We were fortunate to arrive at a time when the crowds were sparse, allowing us to capture the temple's beauty through our photographs. As we explored each floor, we encountered a plethora of captivating art pieces and resplendent golden Buddhas. However, the true marvel awaited us on the top floor, where an enchanting masterpiece left us in awe. The intricate details of this artwork were nothing short of extraordinary. I wholeheartedly encourage you to include Wat Paknam in your travel plans and witness its splendor for yourself.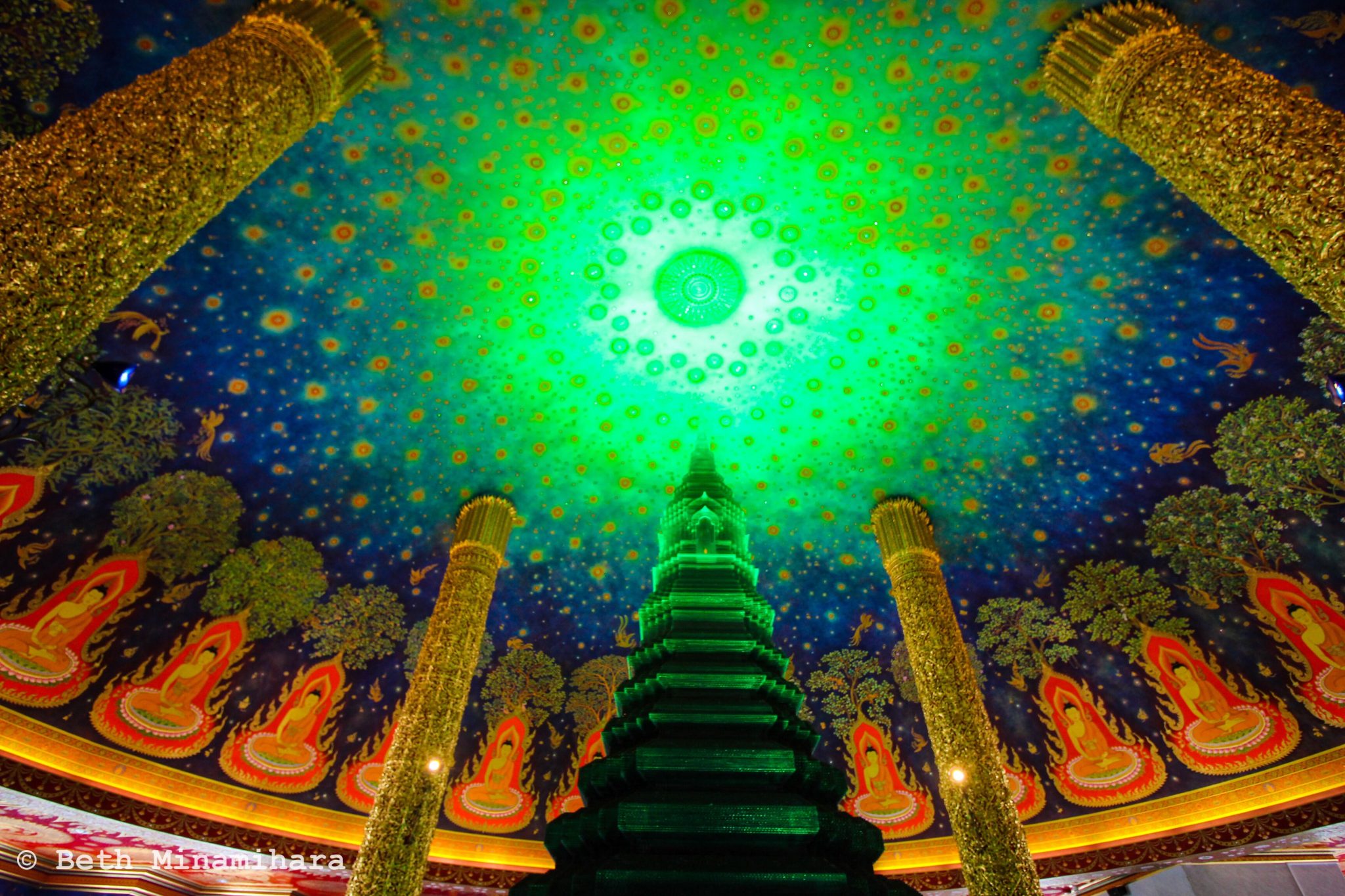 2. Wat Arun
Wat Arun, a temple that stands tall and proud, commands attention from a distance with its majestic presence. Its resplendent facade extends a warm invitation to all who approach, encouraging them to marvel at its beauty. When capturing the grandeur of Wat Arun, a wide-lens camera certainly proves its worth, as this remarkable edifice boasts monumental proportions.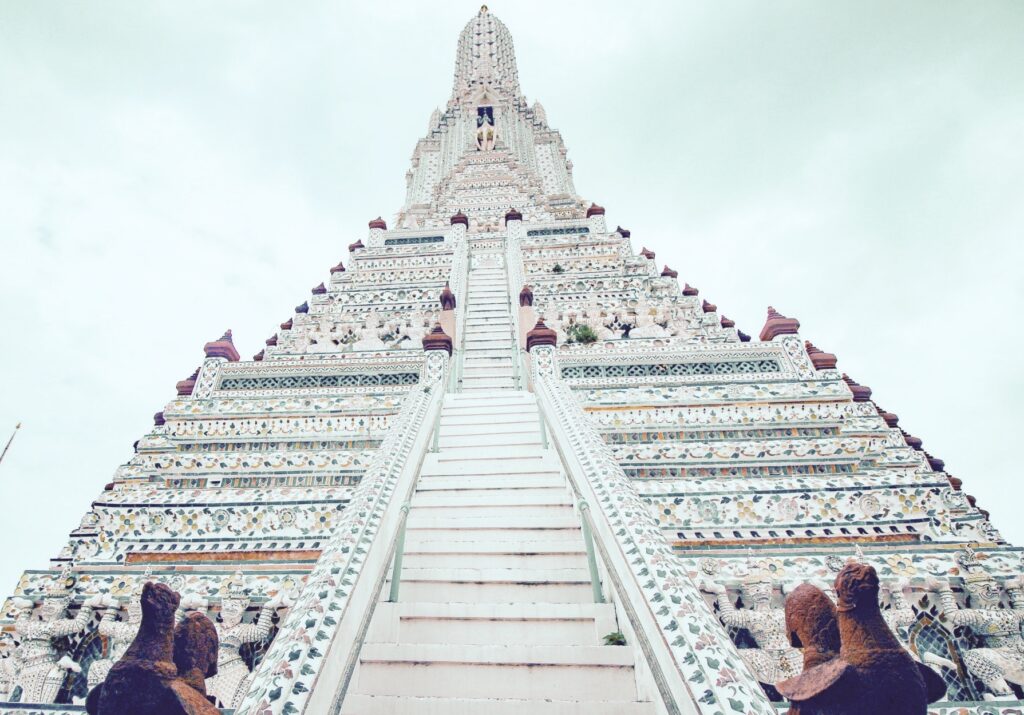 3. Wat Phra Kaew or The Grand Palace
Wat Phra Kaew, the most renowned and bustling temple we explored in Bangkok, featured an array of stunning temples within its premises. While each corner offered Instagram-worthy aesthetics, the sheer number of visitors made capturing the perfect photo quite challenging.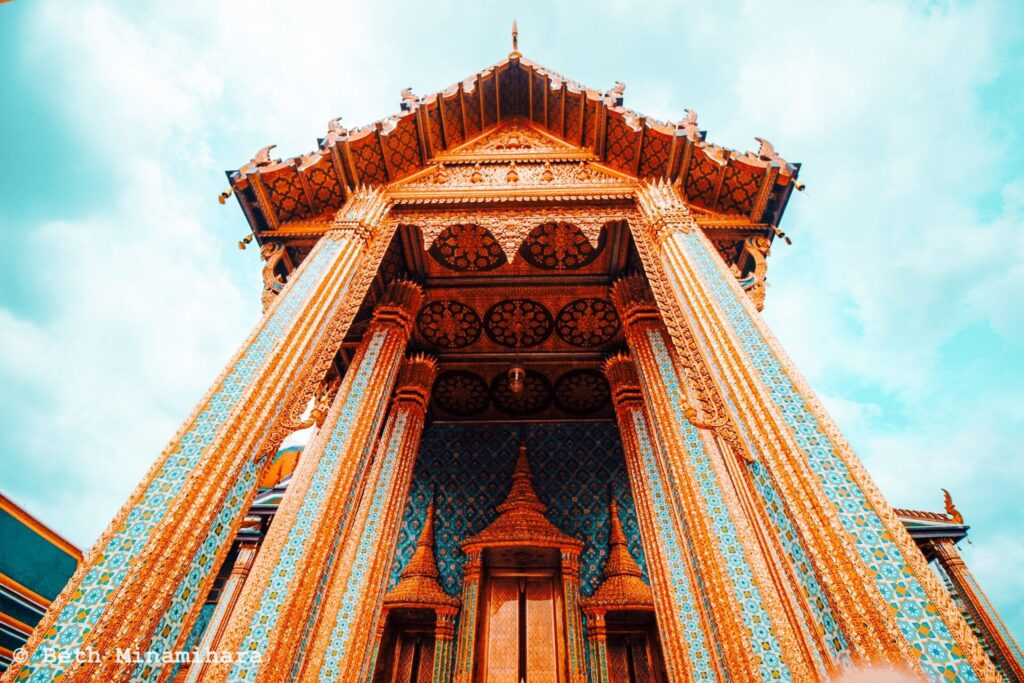 4. Wat Pho
Wat Pho, conveniently located adjacent to The Grand Palace, was a short stroll away. Here, we were greeted by the immense and gilded Reclining Buddha. In a gesture of respect for this sacred space, visitors were required to remove their shoes before entering to preserve its pristine ambiance.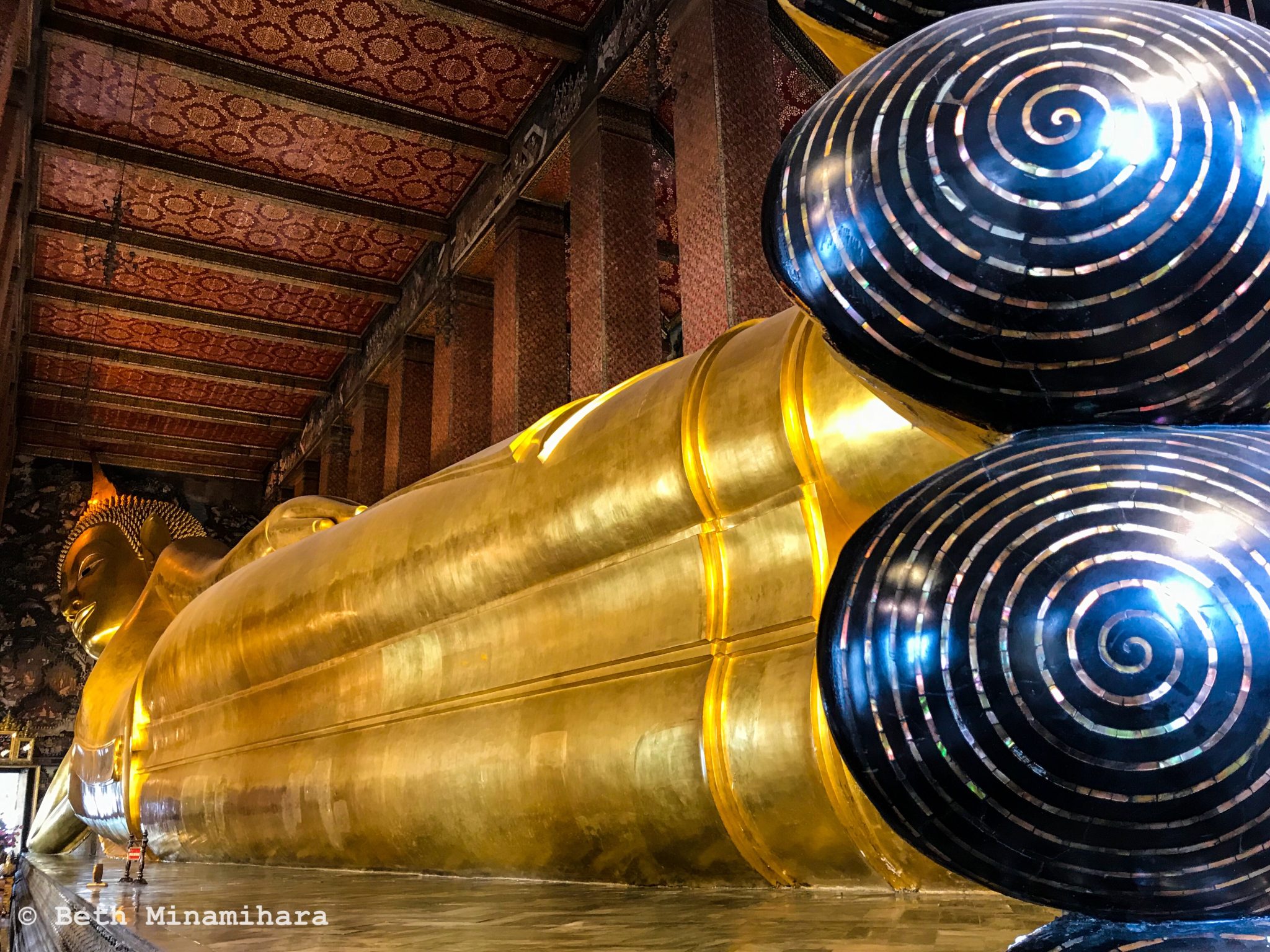 Helpful Tips and Reminders
Temples hold deep cultural and spiritual significance in Thailand, so it's essential to respect the rules and traditions.
Dress Modestly: When visiting temples, avoid wearing sleeveless tops, shorts, and other revealing clothing. Modesty is appreciated and required.
Stay Vigilant: Like in any popular tourist destination, be cautious about pickpockets. Keep an eye on your belongings and secure your valuables.
Negotiate Fairly: When dealing with drivers, make sure they don't overcharge you. It's always a good idea to agree on the fare beforehand.
My Visit to Thailand
Thailand was just another country to me until I had the chance to explore it. After experiencing the culture, history, and beauty of this land, I can honestly say that it left me completely awestruck.