As promised, I tried the Mediheal Tea Tree Care Solution Ampoule Mask JEX. A schoolmate of mine mentioned in one of our chats before that tea tree is effective for curing acne, rash, and even fungi. I was glad she mentioned that because honestly, I had no idea what a tea tree is for at the time. You may be wondering why did I buy it anyway? I guess being a newbie in this skincare world made me grab just anything that piques interest even without the knowledge of its ingredients.
Anyway, Mediheal Tea Tree Care Solution face sheet mask is infused with skin-protecting ingredients such as chamomile extract, Centella Asiatica extract, and of course tea tree extract that helps maintain healthy skin. I have no other problems with my skin except for its dryness. That being said, I was worried whatever chemicals they put in might be too strong for my skin type. Nonetheless, there's only one way to find out so I went on with it.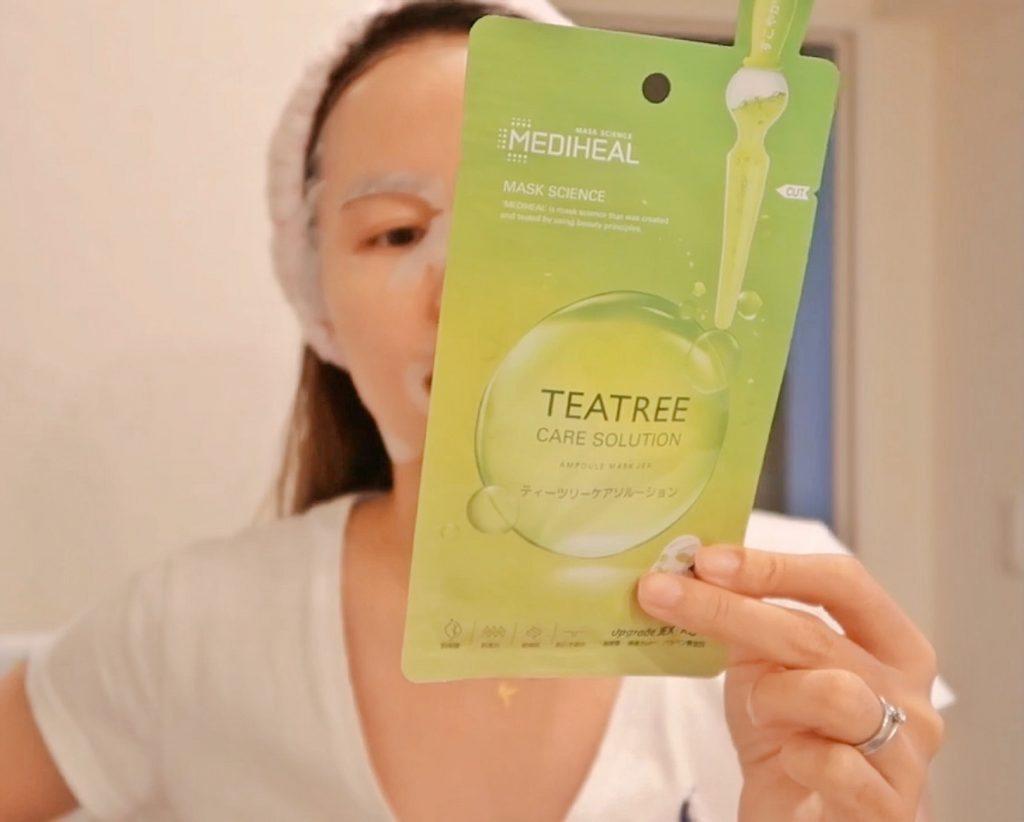 Benefits of Tea Tree
It has anti-fungal properties and natural antibiotics which facilitate the healing of breakouts.
It prevents the growth of bacteria and minimizes pores.
The anti-inflammatory properties of tea tree calm the inflammation and redness of your skin.
Mediheal Tea Tree Care Solution Features
It has chamomile extract, Centella Asiatica extract, and of course tea tree extract.
It soothes irritations and prevents the growth of bacteria.
In the winter season when skin dryness is a problem, it adheres to hydrate your skin.
Made in Japan
325 yen excluding tax
How to Use
First, wash your face, and apply toner.
Next, put on the mask, and leave it for 10-20 minutes.
After that, remove the face sheet mask and lightly massage you skin for essence absorption.
Leave it overnight.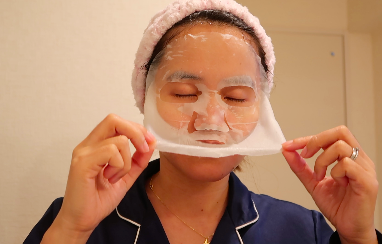 Pros
I didn't suffer from any allergic reactions or irritations.
It has a subtle mint scent that gives off a cooling and refreshing sensation.
Cons
It firmly adheres to hydrate. Sadly for me, I didn't feel that my face was hydrated at all. Instead, it felt dry.
Since it's getting colder here, my skin has become dry and flaky so the skin on my cheeks are peeling off. This mask didn't help with that.
I didn't notice any results that could make me repurchase it.
Verdict 8/10
This isn't the one you should buy if you're looking for moisturizing masks.
I'm not gonna say that this face sheet mask isn't helpful at all. But I have to be honest that if your skin isn't acne-prone, no inflammations, and redness caused by some environmental pollutants, you definitely won't notice any dramatic after-results.
I love Mediheal because I had a good experience with the Mediheal Aqua NMF Ampoule JEX Mask. You can check my review about it here. For this Tea Tree mask, however, I'm not that convinced. Don't get me wrong, there are a lot of good reviews coming from those who love it.
If you'd like to give it a try, here's my Amazon Affiliate link. If you purchase it here, I can receive a commission so I would aprreciate it if you do. Thank you.