Yesterday, we finally visited the café we've been eyeing for a while. It's called Naminouo located in Omura, Nagasaki. I first chanced upon this café on a Facebook Page, Discover Nagasaki. I thought it was stunning, so I told my husband about it.
We arrived there and we were met with the rustic, pink facade of the café. A patio was outside with two wooden benches and a table seated under a tree facing the gulf. This café was nestled on the side of the road, that's why you could easily stop by for a refreshments run.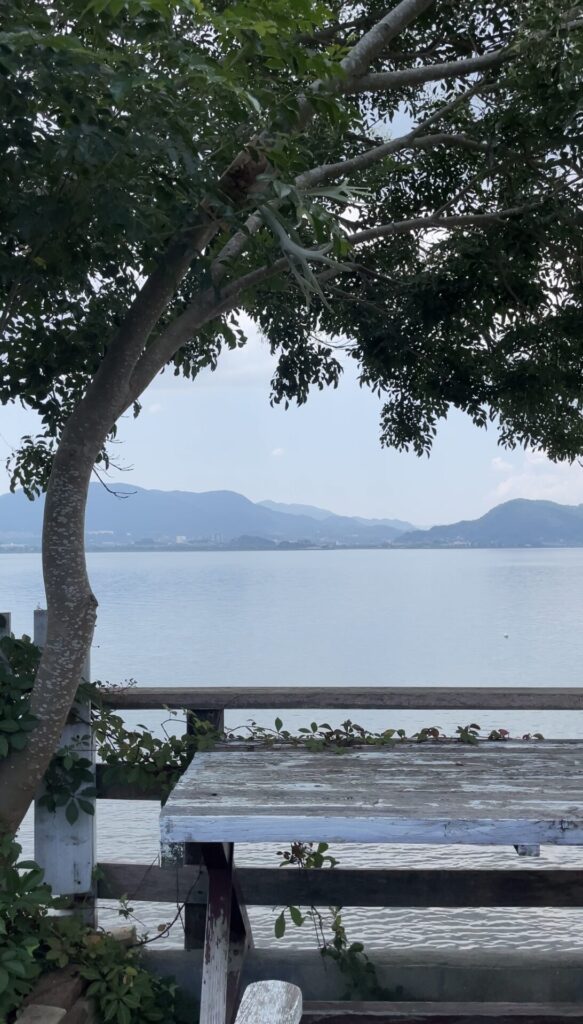 Upon entering, miscellaneous stuff such as vintage antique items, handmade accessories, books, plants, pots, fishing lures, and of course, the stunning view of the sea from the inside greeted us.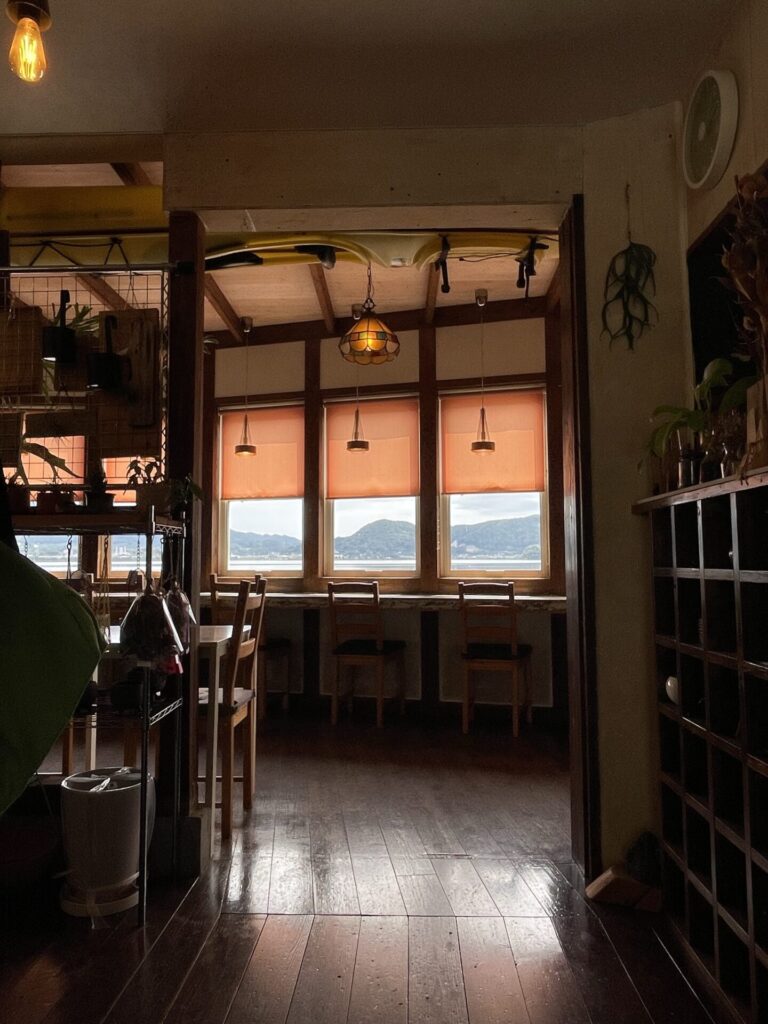 I gasped and instantly fell in love with its rustic interior. It embodies the essence of the countryside: unpretentious and simple. Everything inside created a laid-back ambiance.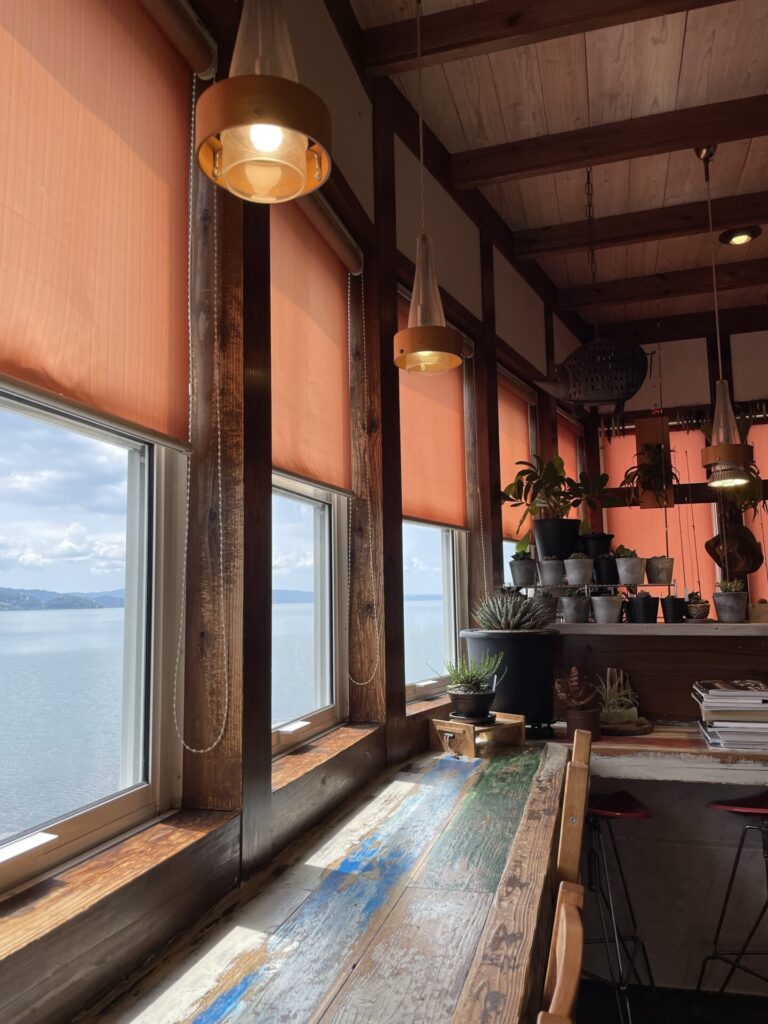 We ordered drinks, two chai lattes, and one kakigori aka shaved ice, and only paid 1,500 yen for all that.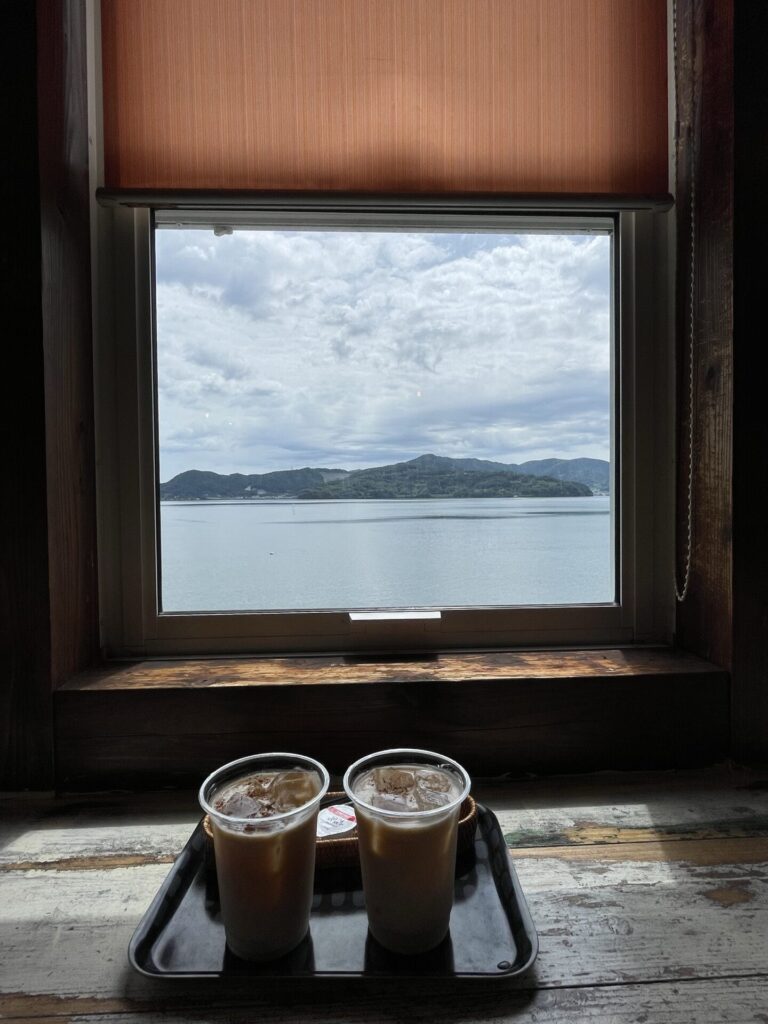 My favorite part was the seating area where we savored the drinks. We sat on wooden stools with cushions for comfort, and let the beauty of the calm sea and soft background music charm us. There were only us, my husband and I as customers at the time and so it was quiet. Half an hour later, another couple arrived and was still quiet because you wouldn't dare disturb the calm atmosphere. When you enter this café, it's as if it beckons you not to say something out loud. Our whispers came in naturally whenever we wanted to talk with each other.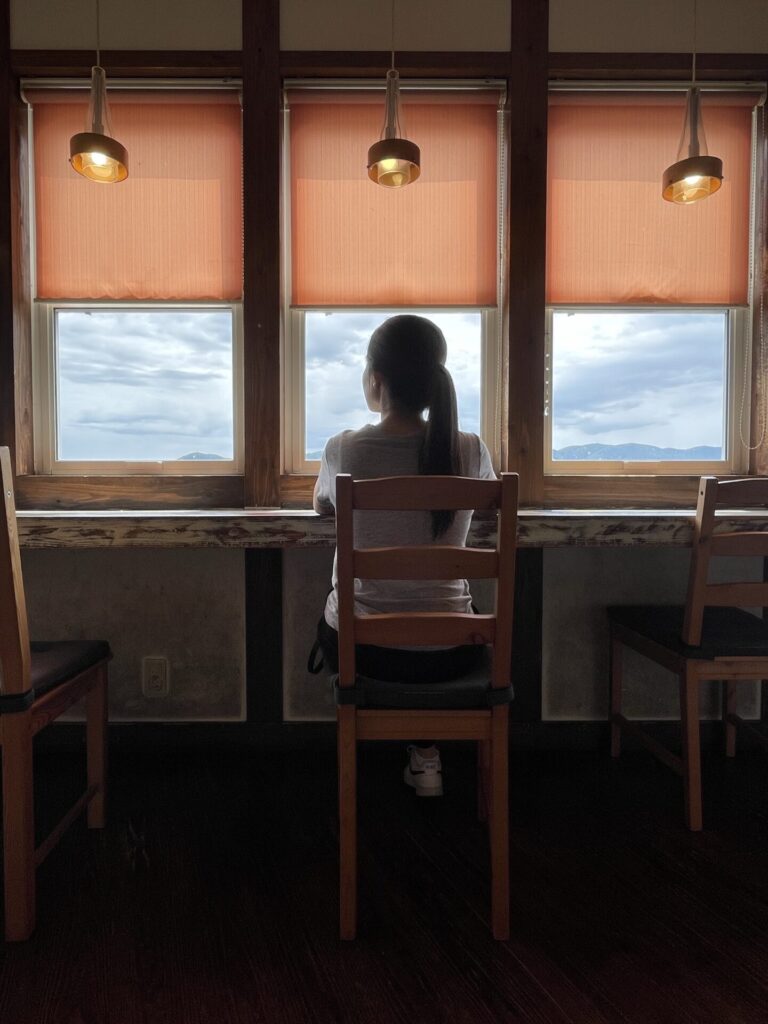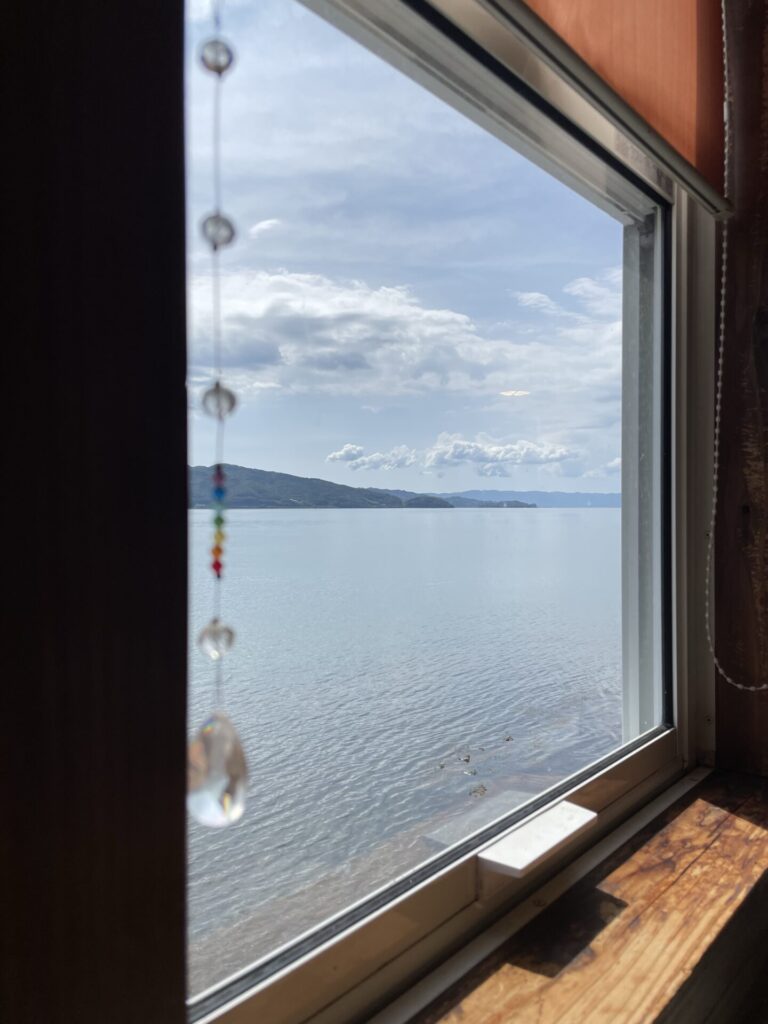 I almost drifted into sleep, proof of my enchantment and comfort. We would definitely go back there. Next time, with a book.
Their Facebook Page:
https://www.facebook.com/KohiWuNaminouo
Follow for more less-traveled areas guides.:)