Mifuneyama Rakuen is a place located in Saga, Prefecture. 'RAKUEN' means Paradise. And it's true to its name. It is a vast garden with seasonal flowers and deciduous trees. There's a big pond not so far from the entrance. On one side of the pond is a traditional cafe that offers traditional Japanese sweets, and the known Japanese green tea. Such a lovely corner to relish in nature. Moreover, there are Wisteria flowers which add beauty to your relaxation. Besides nature, it also offers an enchanting lights exhibition or project mapping developed by the popular group of artists, TeamLab.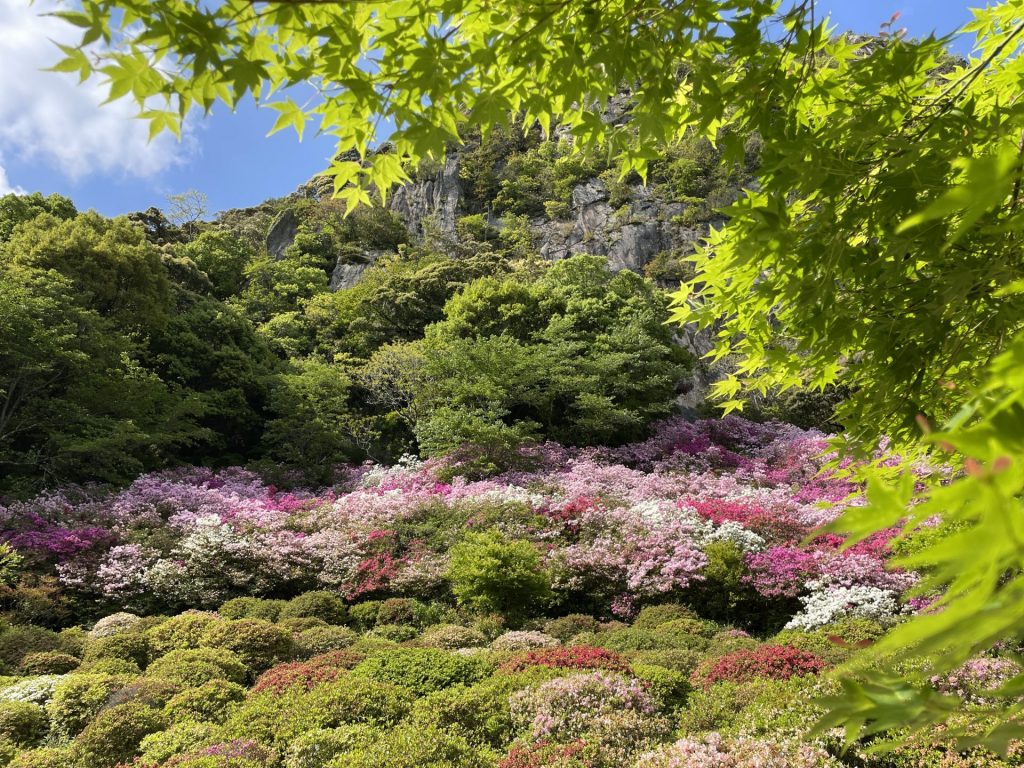 Entrance Fee
Mifuneyama Park:
TeamLab:
Take note, prices may vary according to the season.
Team Lab in Mifuneyama Rakuen
Mifuneyama Rakuen is a tourist destination so the area itself has its hotel, the Mifuneyama Rakuen Hotel. This is where the light exhibits are. There's also a project mapping which is the highlight of the night. It turns the vast garden into a different world. Since we didn't stay there overnight, I have nothing to show you for that. Here are some of the indoor exhibits of artworks powered by TeamLab instead.
1st artwork
As you open the door to enter the hotel, this array of lights welcome you. I have to say that the moment I entered this area, I was mystified. I bet you would, too. You may want to stay longer here and order some foods and drinks while enjoying the atmosphere as the colors change.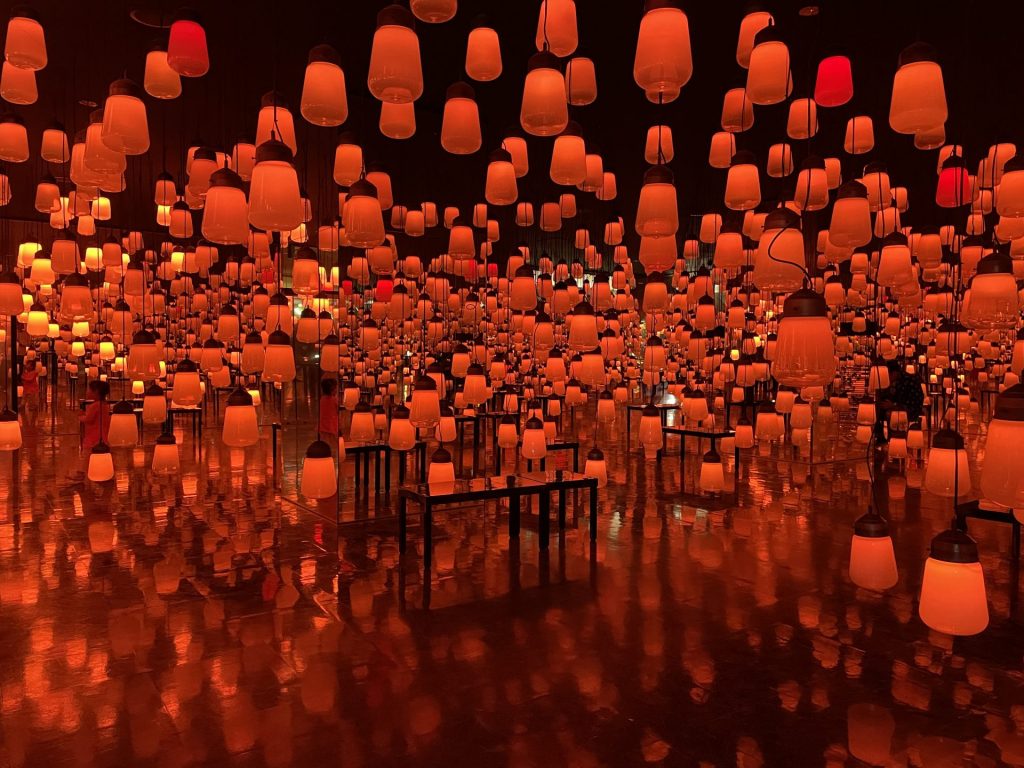 2nd artwork
The photo shows a brighter image but in reality, it's pretty dimmed. It's dark that I couldn't even make out someone's face. That said, I saw some people with their mobile phones' flashlights on. My husband and I on the other hand, just wanted the dimmed atmosphere because that's the point of this art. Don't you think so?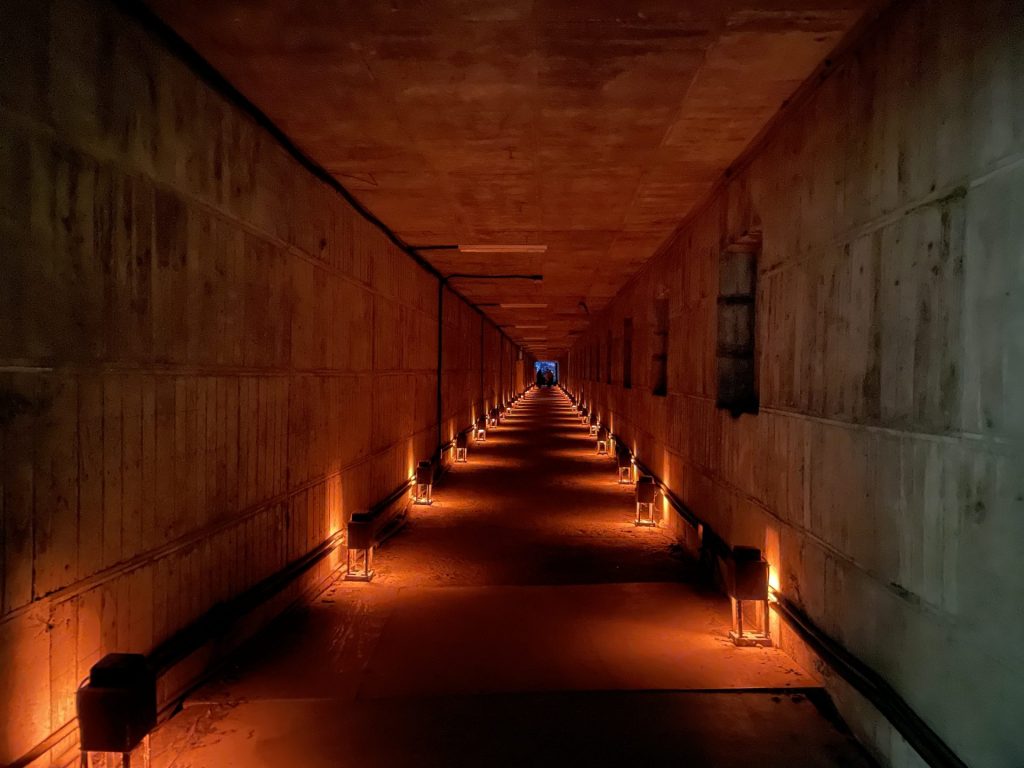 Despite the area being minimally lit, this particular nook here is well-lighted. Because of that, you'll notice it if you have a habit of looking up. I happened to glance at the ceiling so I noticed it. I thought it had the resemblance of the sky full of stars. Do you agree?
3rd artwork
I think this is a project mapping. It's my first time seeing an indoor project mapping though. I've only seen ones done outdoors like in Disneyland and Huis Ten Bosch in Nagasaki. Anyway, this room has water pools. Be careful not to accidentally dive in. The colors make them hard to identify. It's not a problem though because I think they're shallow.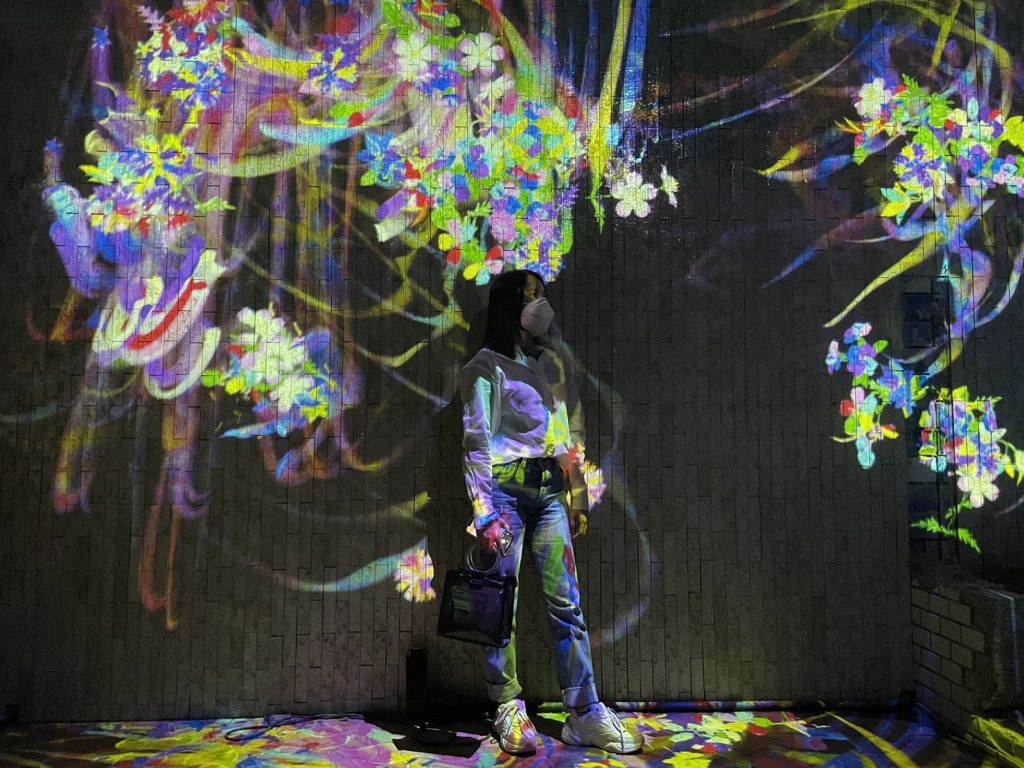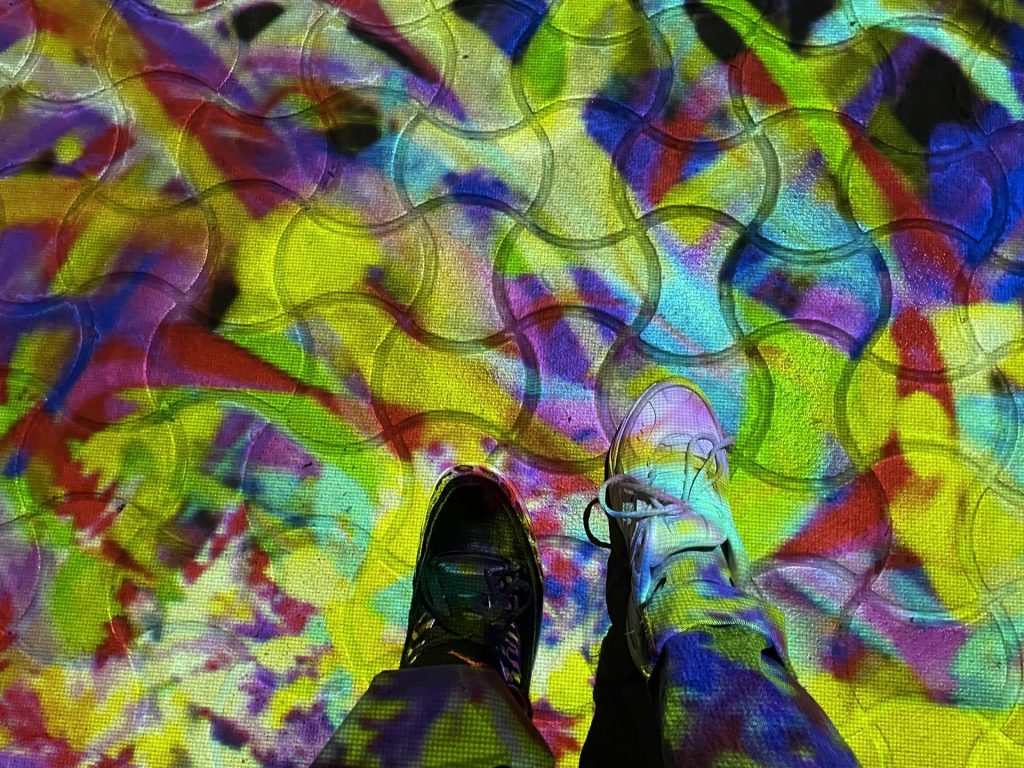 4th artwork
These high blocks are composed of LED screens displaying different designs and graphics. From time to time, the graphics change.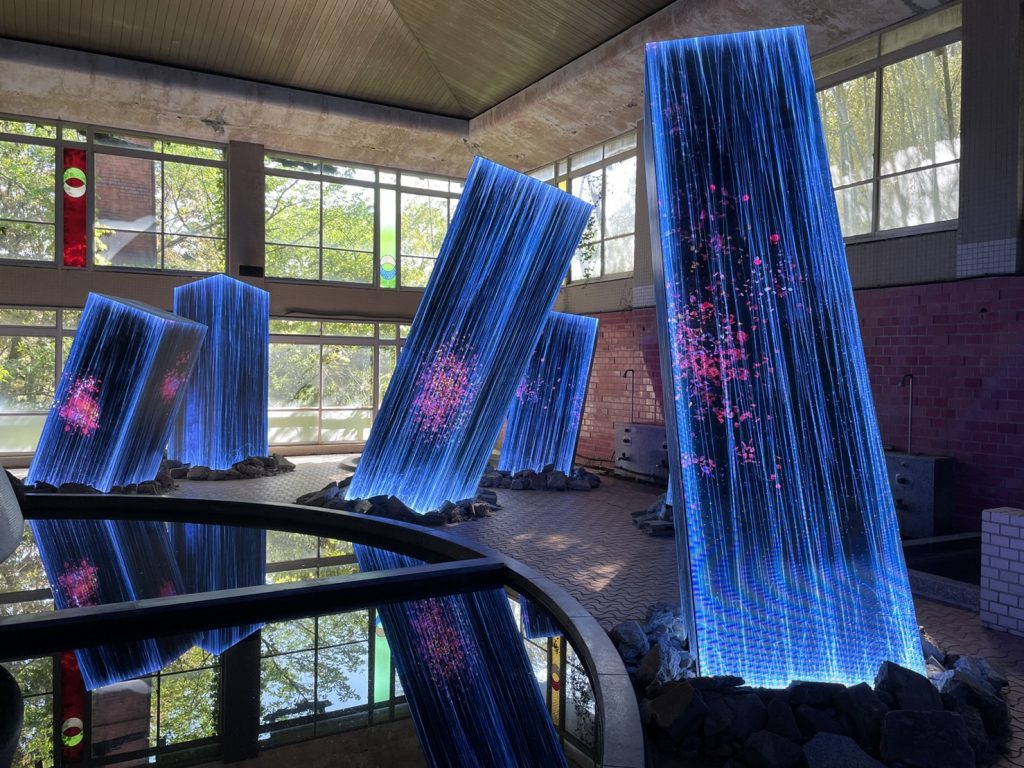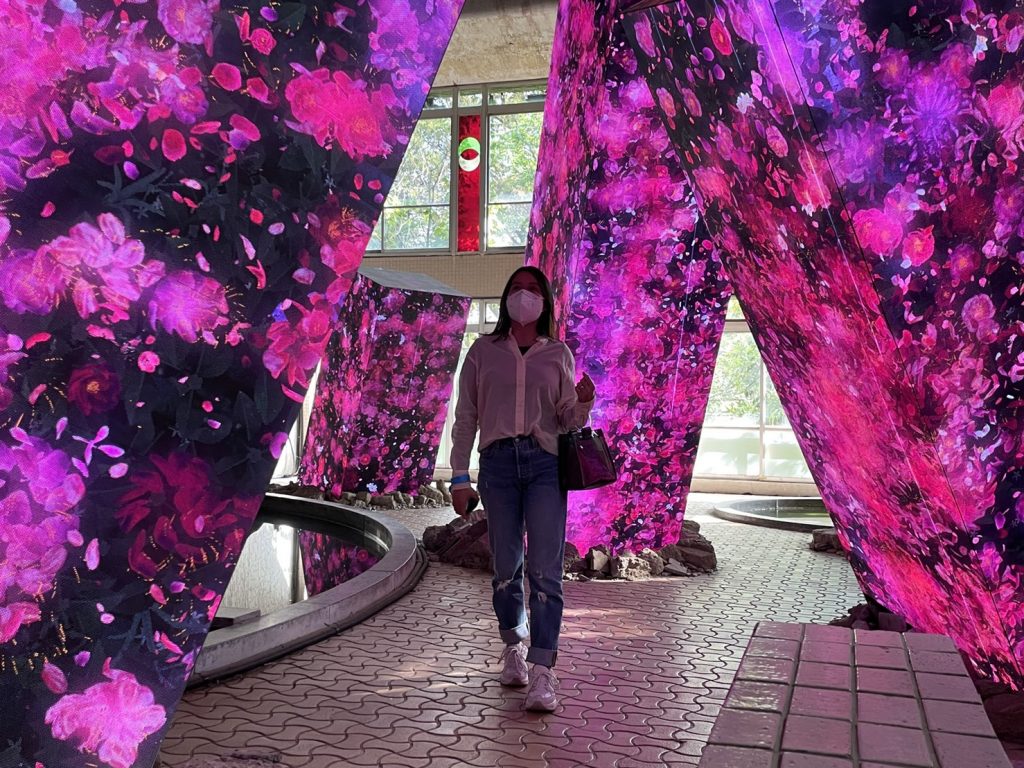 Alright! That's it for the indoor exhibits. Now, let's talk about the outdoors.
What to see in Mifuneyama Rakuen
As mentioned in the beginning of this post, there's a traditional cafe by the pond. You may unwind here before or after exploring the vast garden.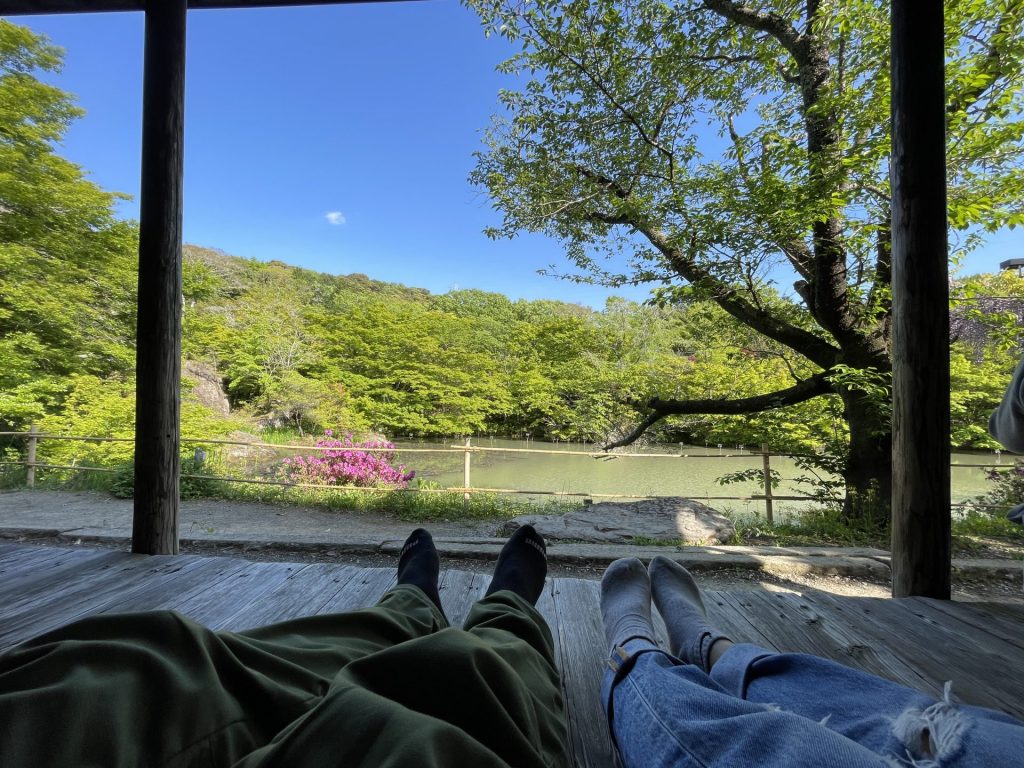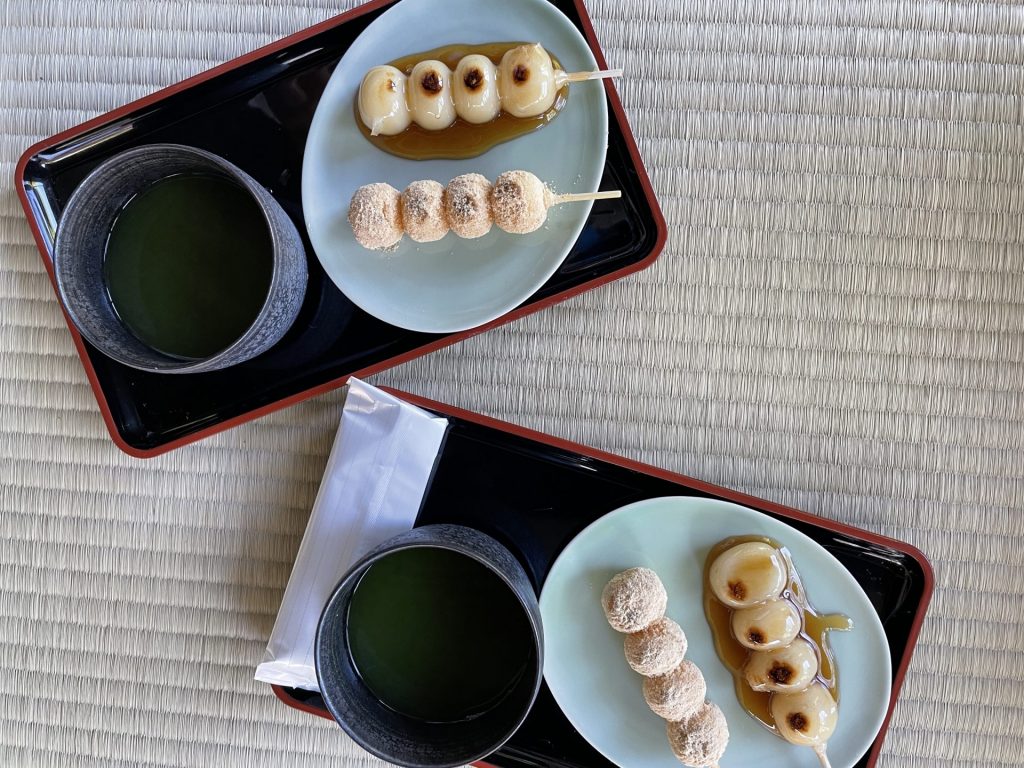 On the right side, Wisteria flowers, Fuji in Japanese, make your relaxation so much better as you watch them dance with the wind.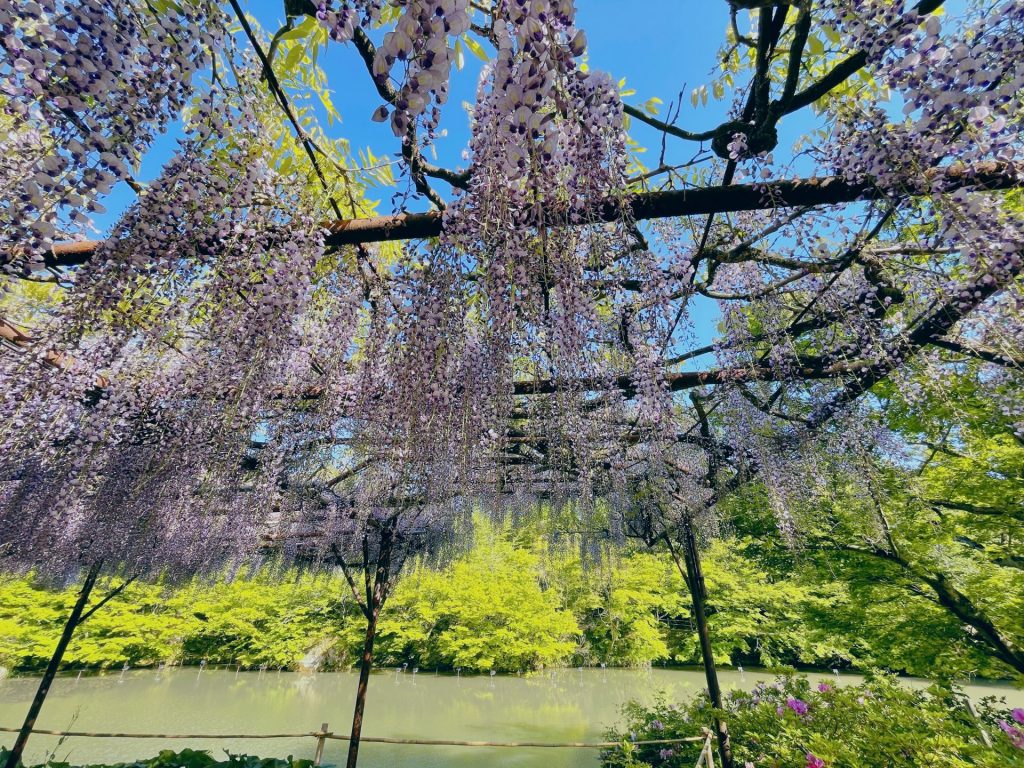 If you walk further to the heart of the garden, a wide area of Tsutsuji or Japanese Azaleas with a backdrop of a mountain awaits you.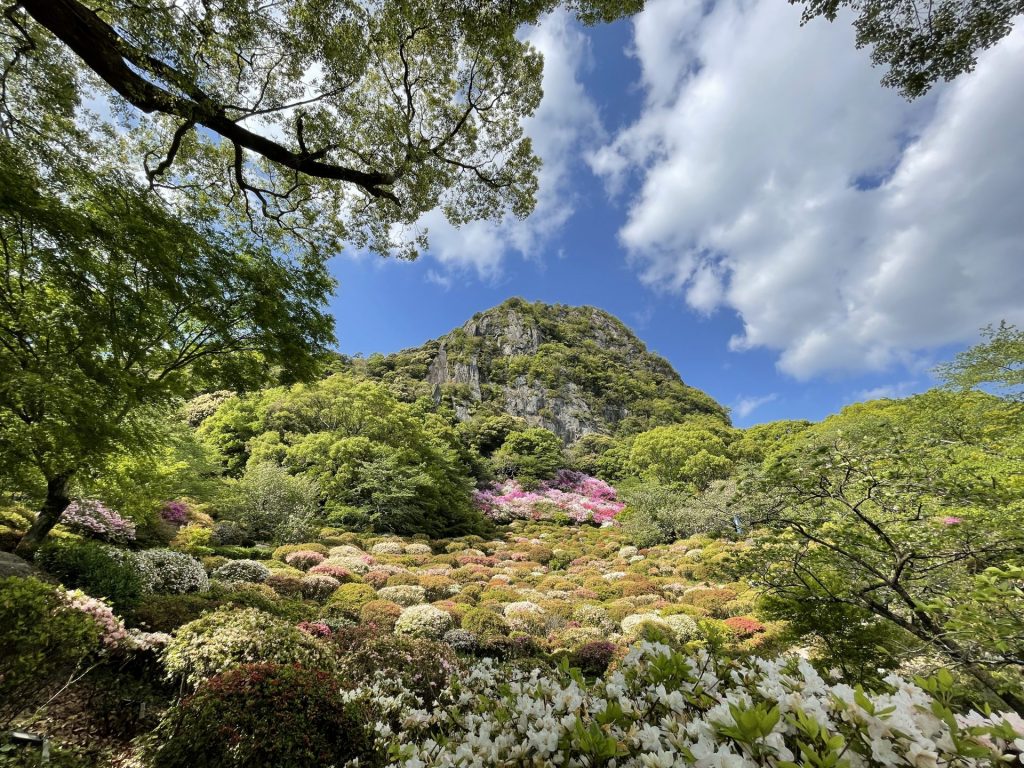 The area is home to different kinds of flowers but this corner is the highlight. When it's autumn, on the other hand, the Momiji or Maple is the queen.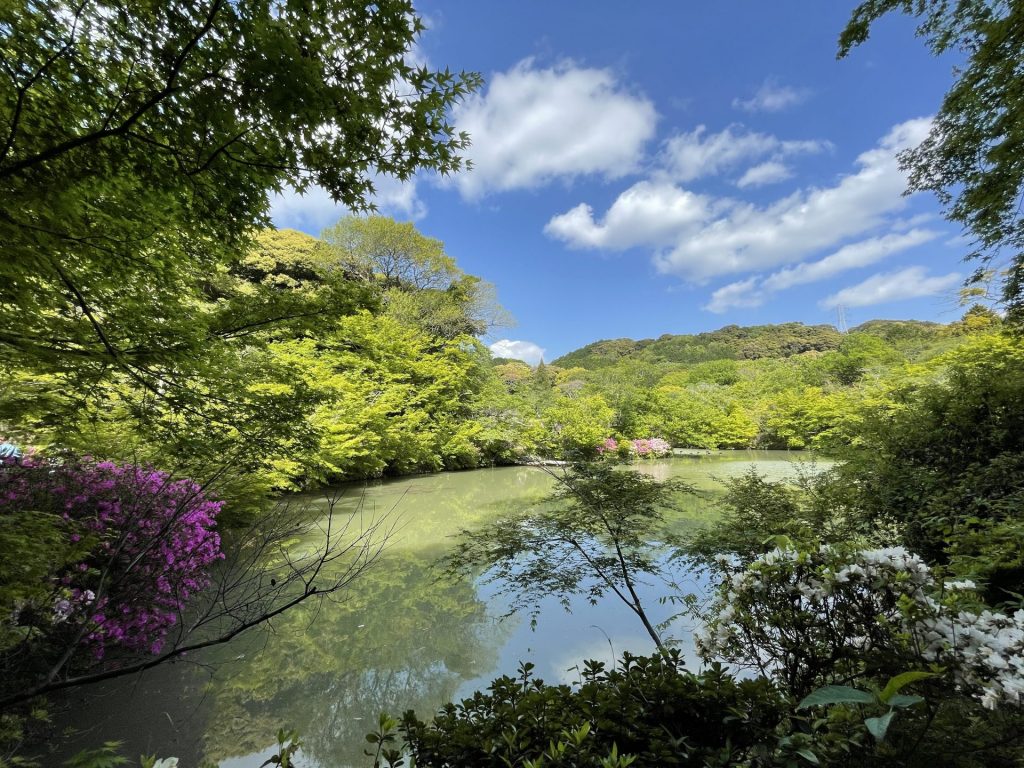 Before I forget, COVID Protocols are observed at this place. Check out their website for more information.
If you have questions or if you want to see more photos, please check out my Instagram handle @tinkerbethy. And in case you would want to watch a video of this place, please head on to my Youtube Channel– Beth M. Thank you!