Let me walk you through Ayutthaya Historical Park's facts and history. Ayutthaya Historical Park was one of the thriving empires in history. It existed from 1351 until 1767. The place was once a grandeur of its wealth. It still is now minus the complete structure of the kingdom. Right now, all you can see is the ruins of the once strong and gigantic kingdom which for me is what makes it interesting and the reason why it's one of the UNESCO World Heritage Sites. Roughly two hours' drive from Bangkok. This place unveils the story of its past reign. At first, I thought there's only one temple yet to my surprise there were various ruins of the old Kingdom.
Temples in Ayutthaya Historical Park and Their Brief Description
These are the temples we visited. There are actually a couple of them which we've yet to explore due to time constraints. I'm not going to talk about the ones I haven't taken in.
1. Wat Mahathat
The Temple of the Great Relic (1374)
It was one of the most important temples in Ayutthaya. Facts mentioned that it was the seat of the Supreme Patriarch of Buddhism.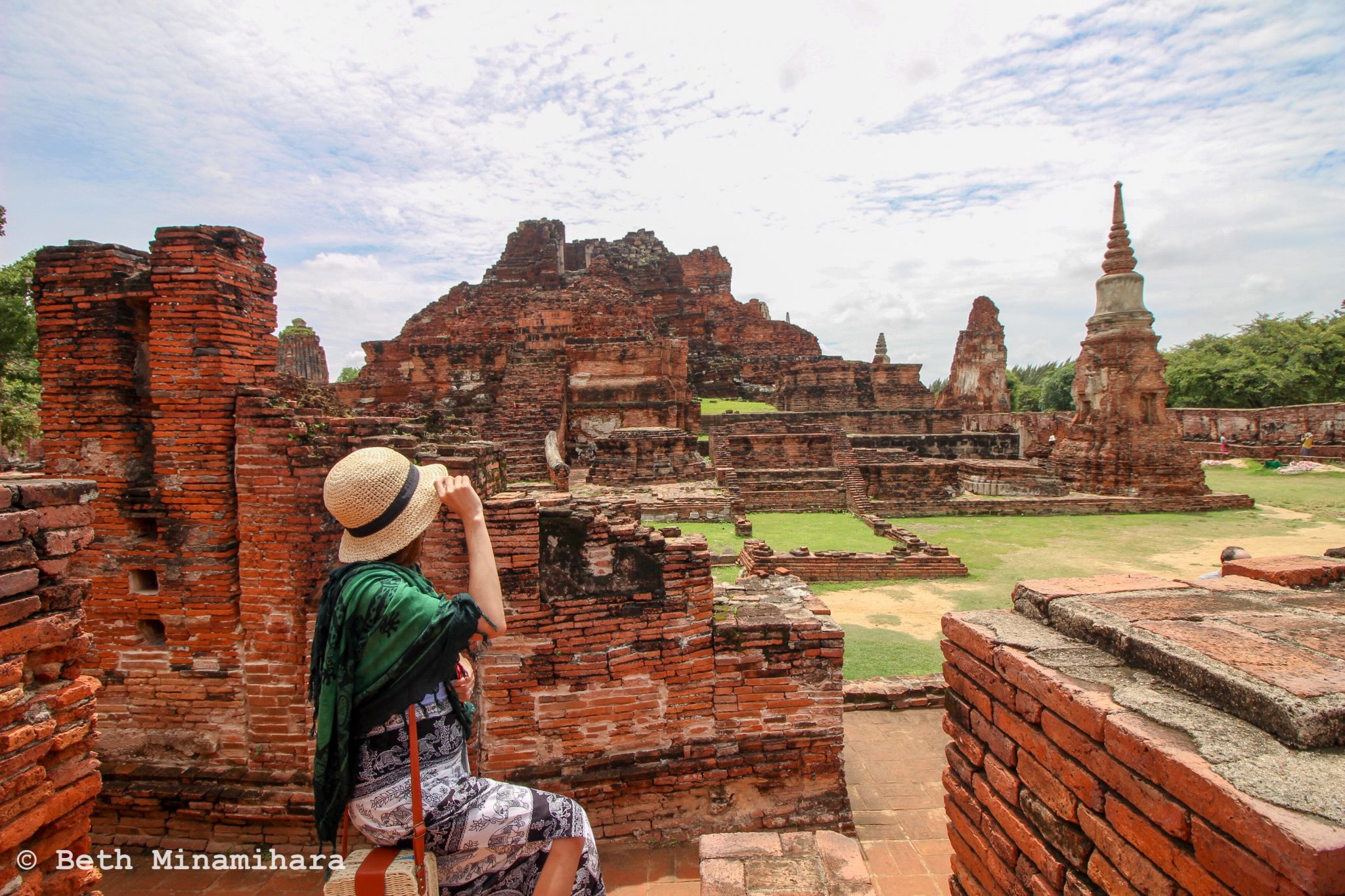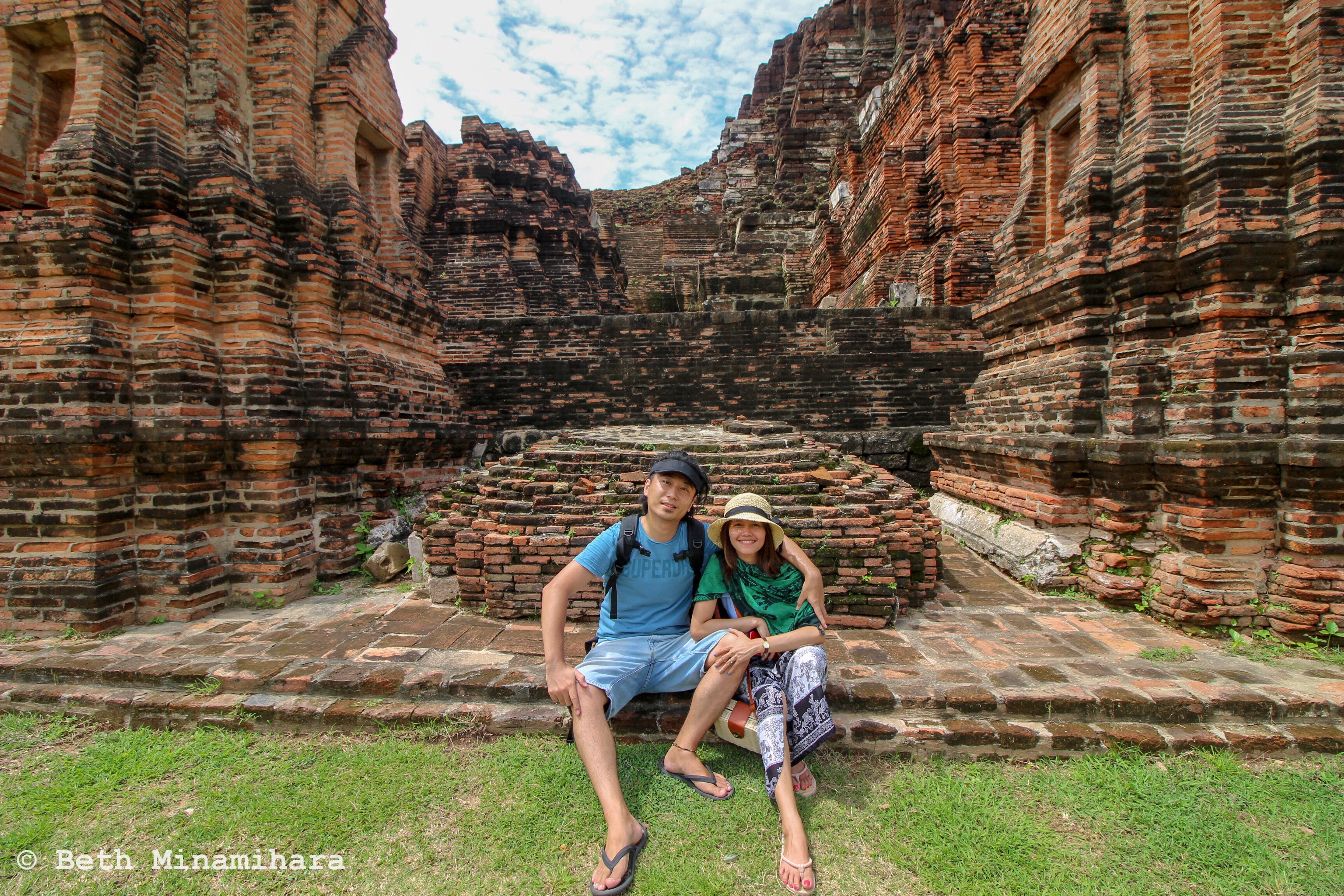 If you've had your research about Ayutthaya for sure you're familiar with the stone Buddha's face entwined in the roots of the tree. This is how it looks now.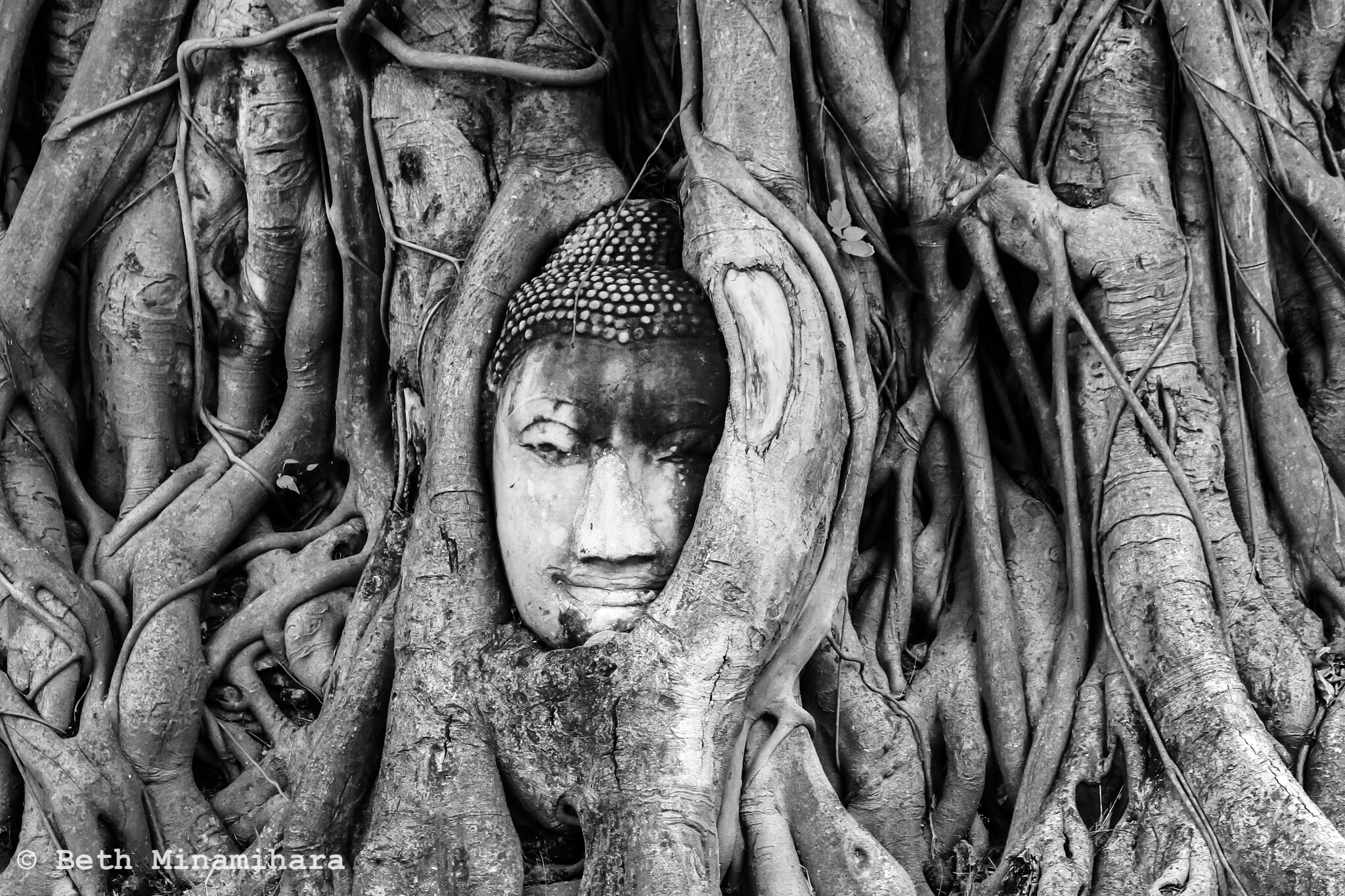 2. Wat Ratcha Burana
The Temple of Royal Restoration (1424)
This temple is built in memorial to King Borrommarachathirat's elder brothers. It's a walking distance from Wat Mahathat.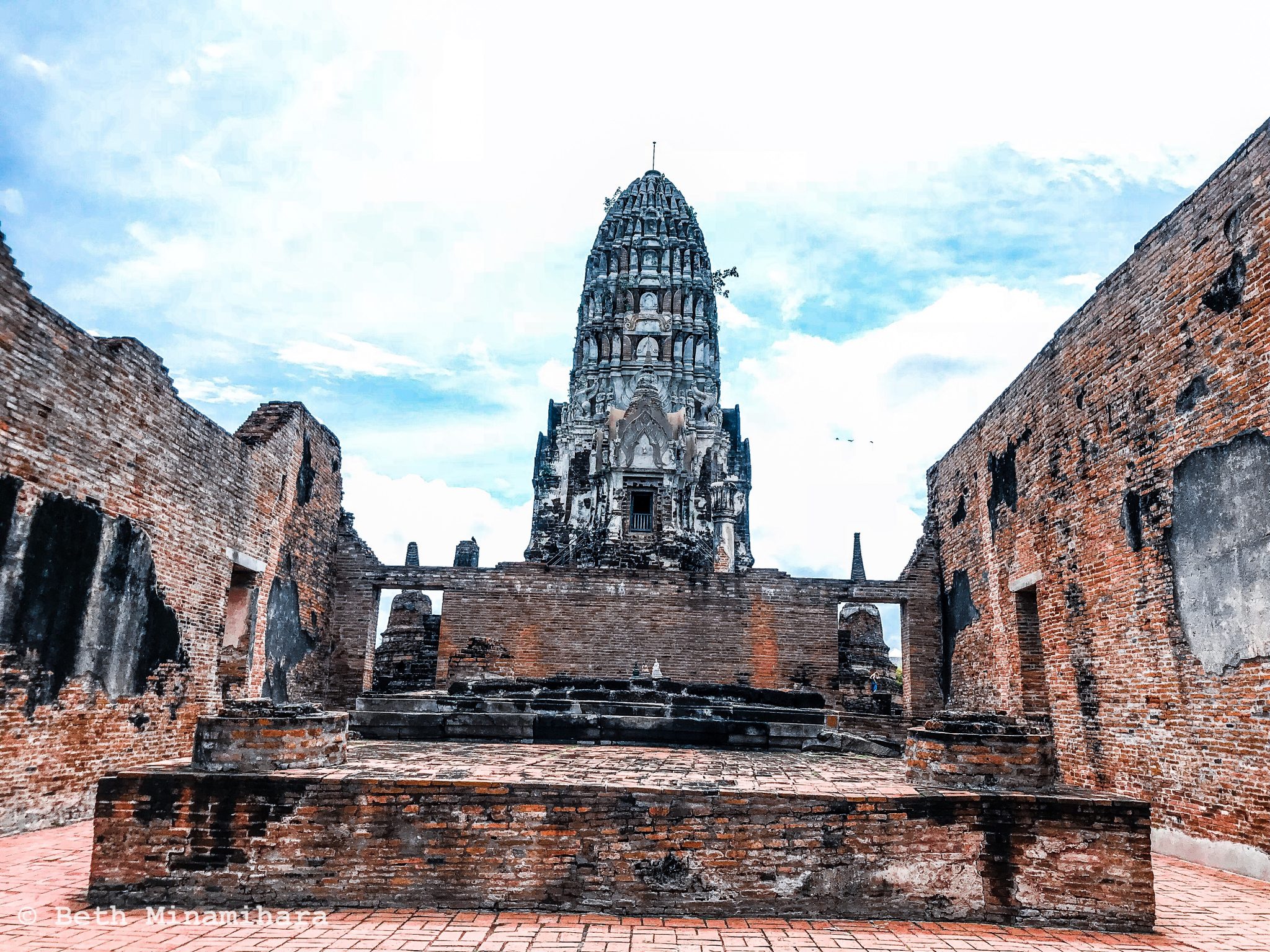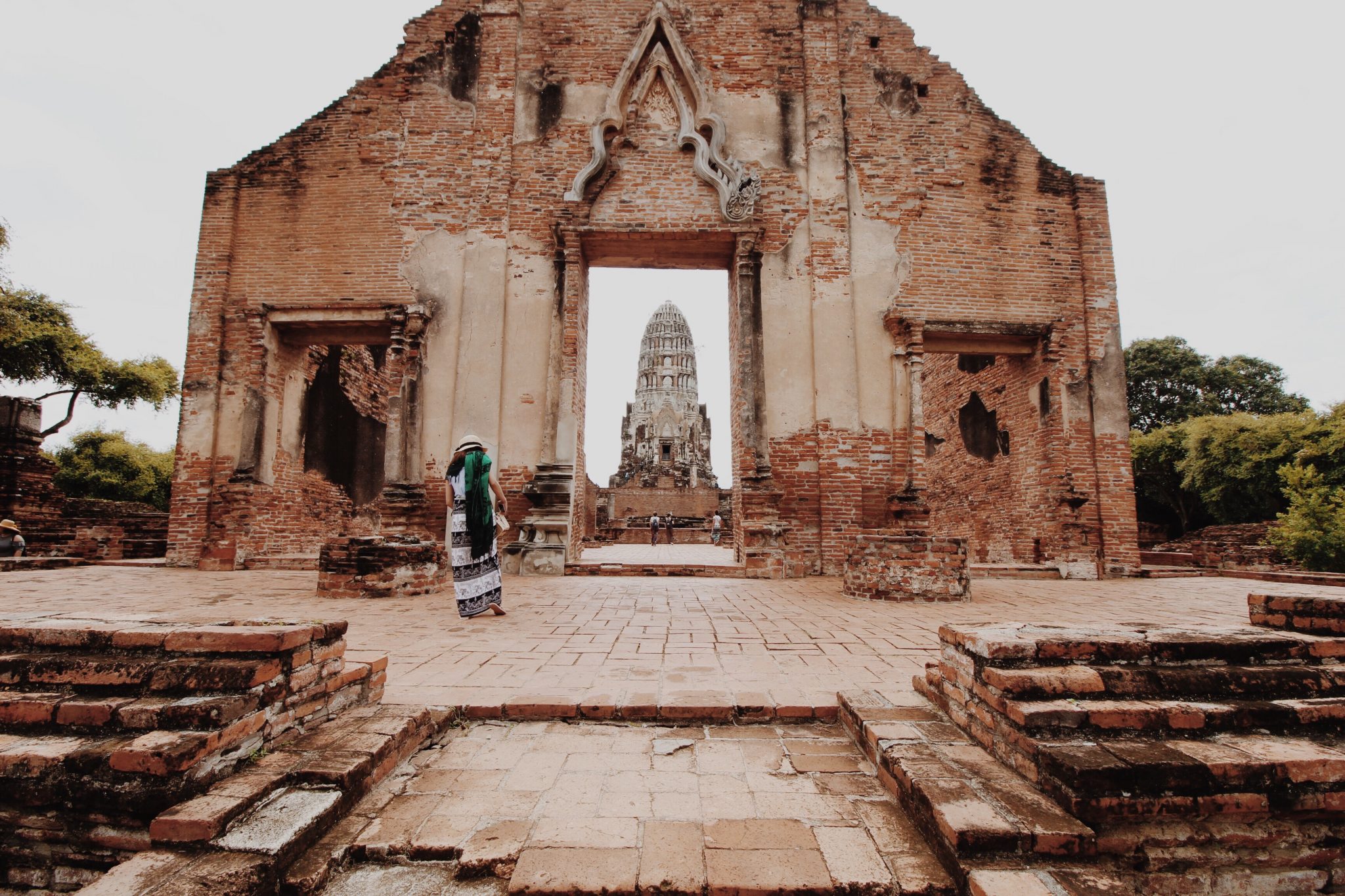 3. Wat Phra Sri Sanpetch
The Temple of the Buddha Si Sanpet ( Mid 15th century)
This is the most important temple in Ayutthaya. It was part of the Royal complex. Thus only Royals were residents here.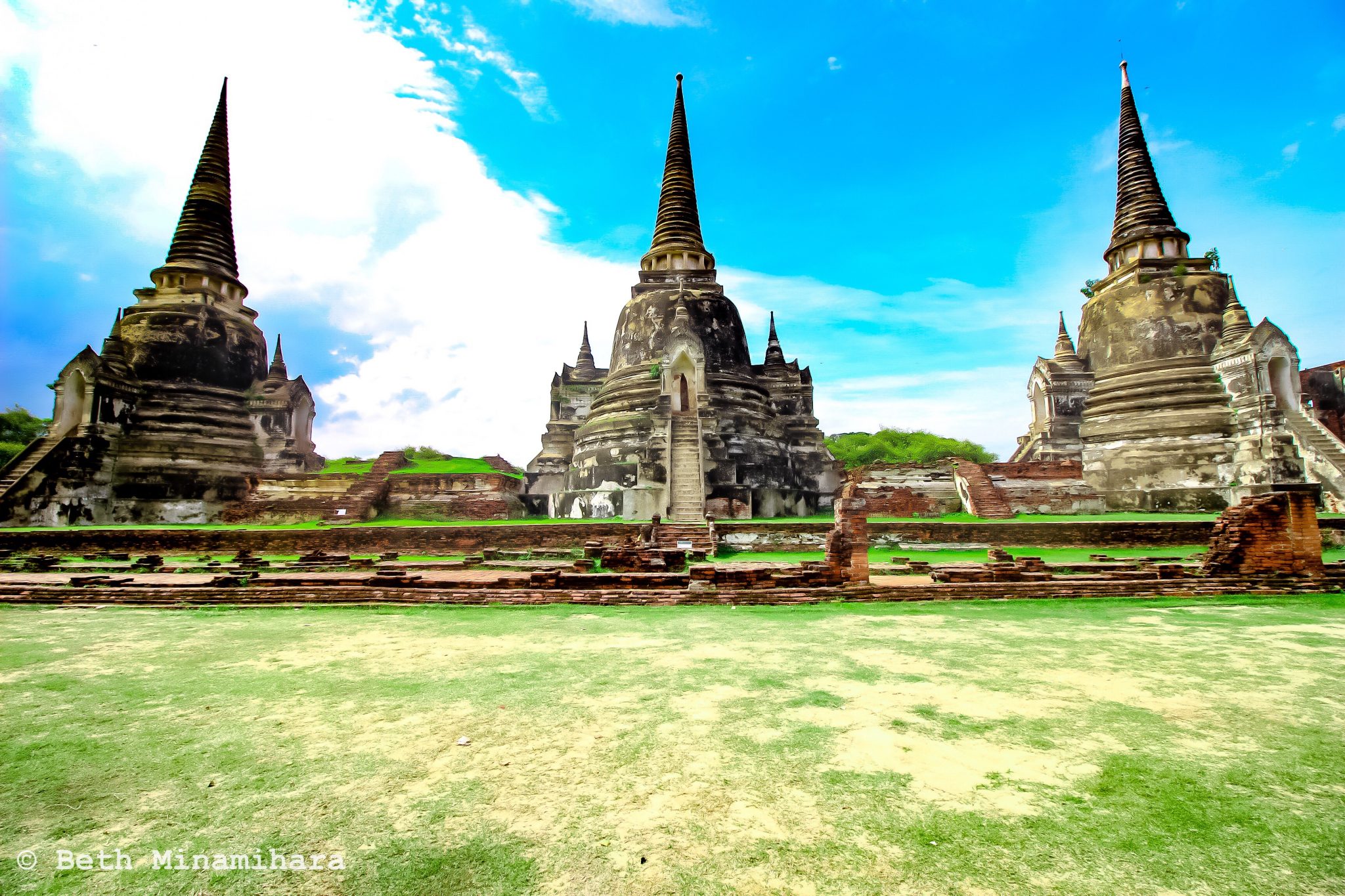 4. Wat Yai Chai Mongkhon
The Monastery of Auspicious Victory ( Second half of the 14th century)
This is still an active temple today. Near the gate is a reclining Buddha smaller than the one you can see in Wat Lokaya Sutha.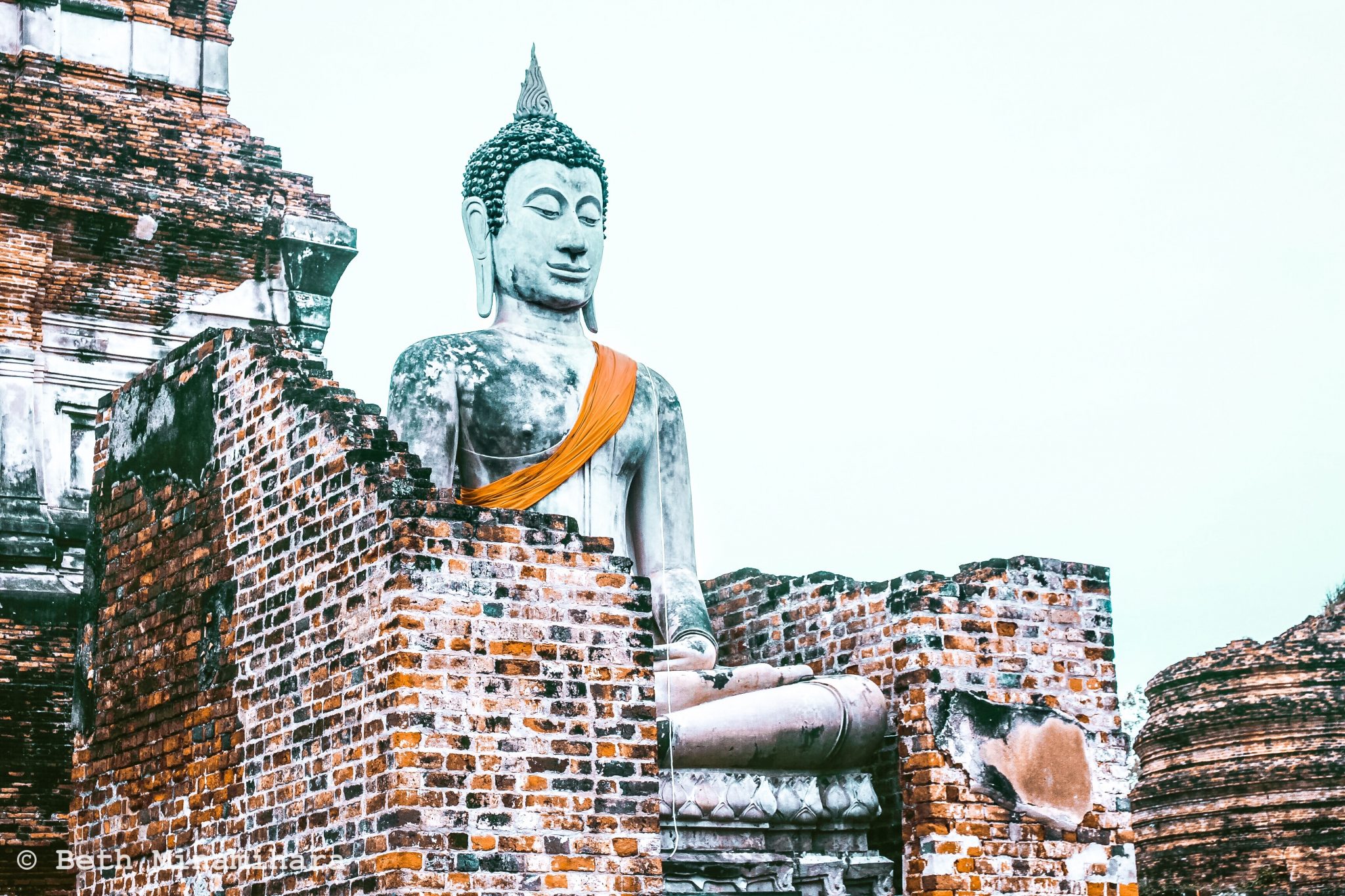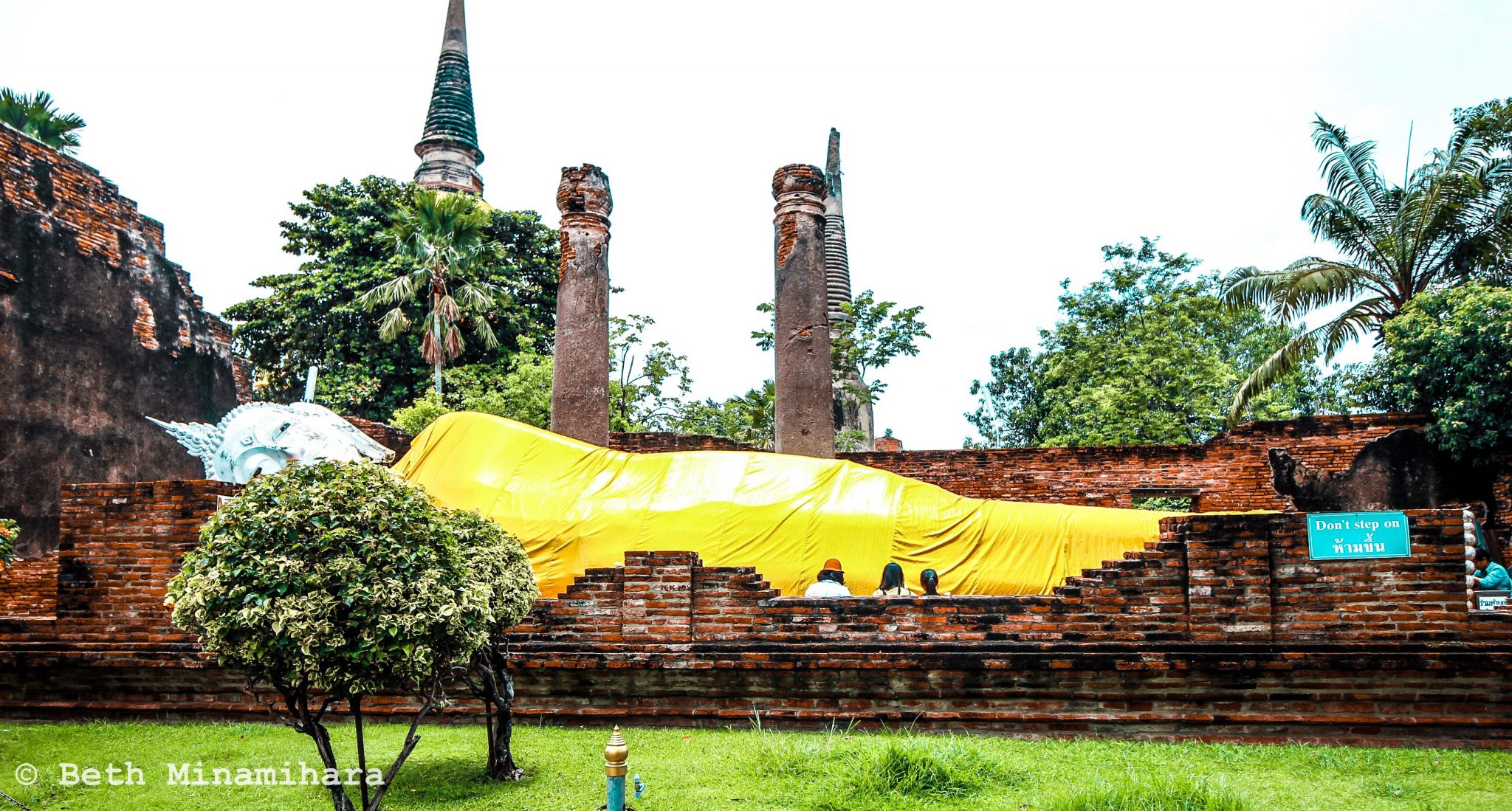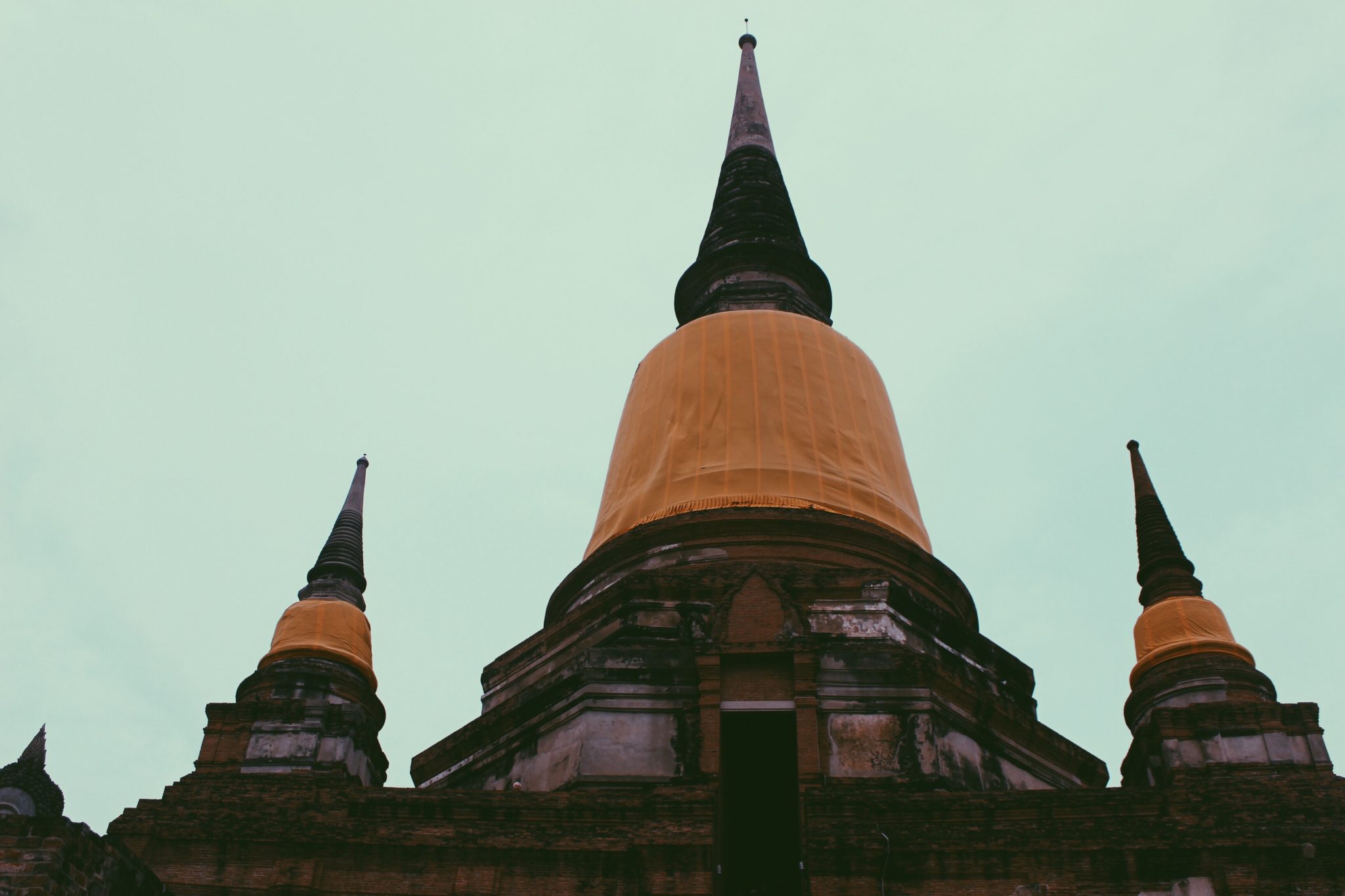 5. Wat Lokaya Sutha
The Temple of the Earth
This is a 42-meter Reclining Buddha. There was nothing in there left except this image.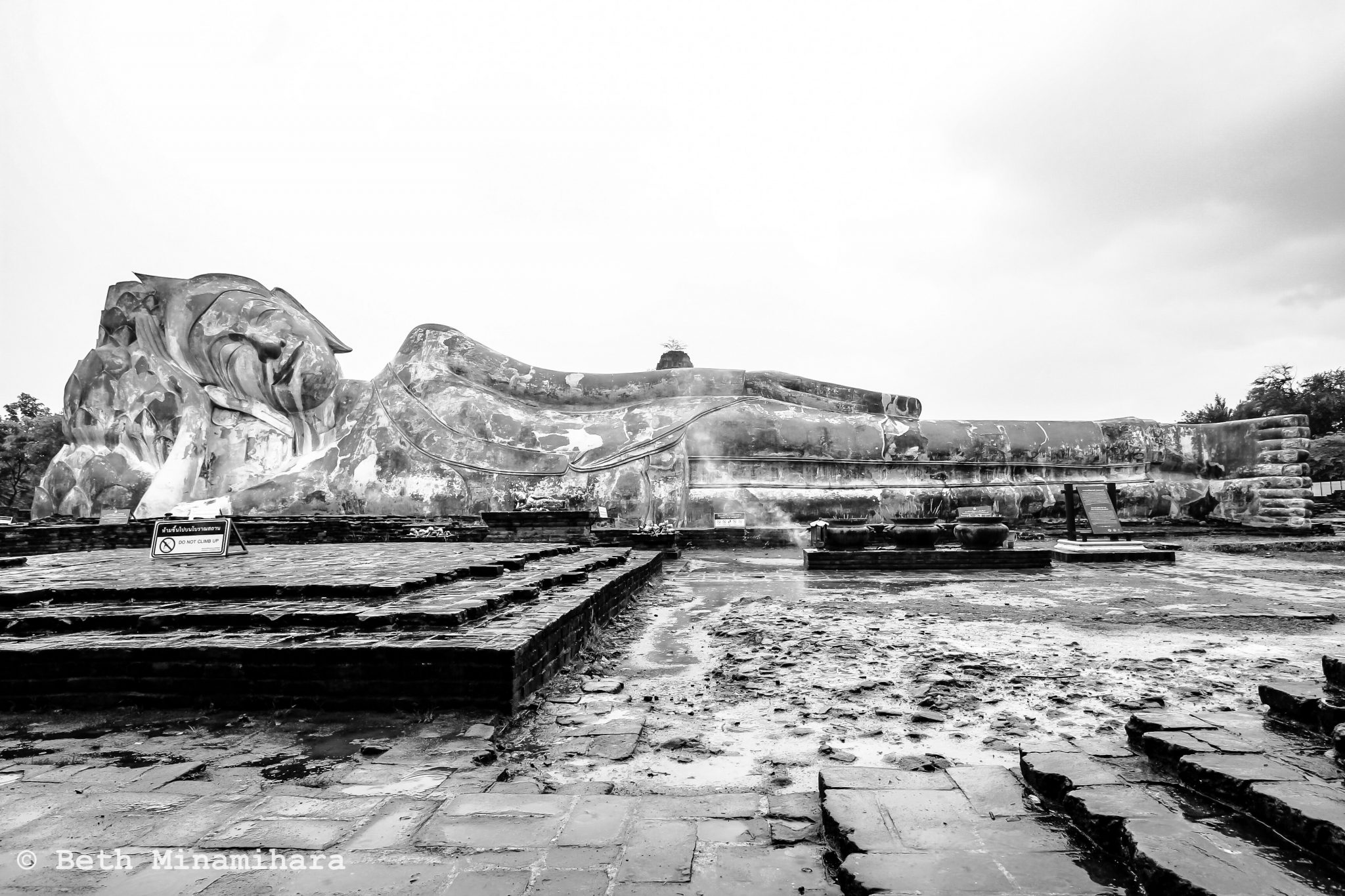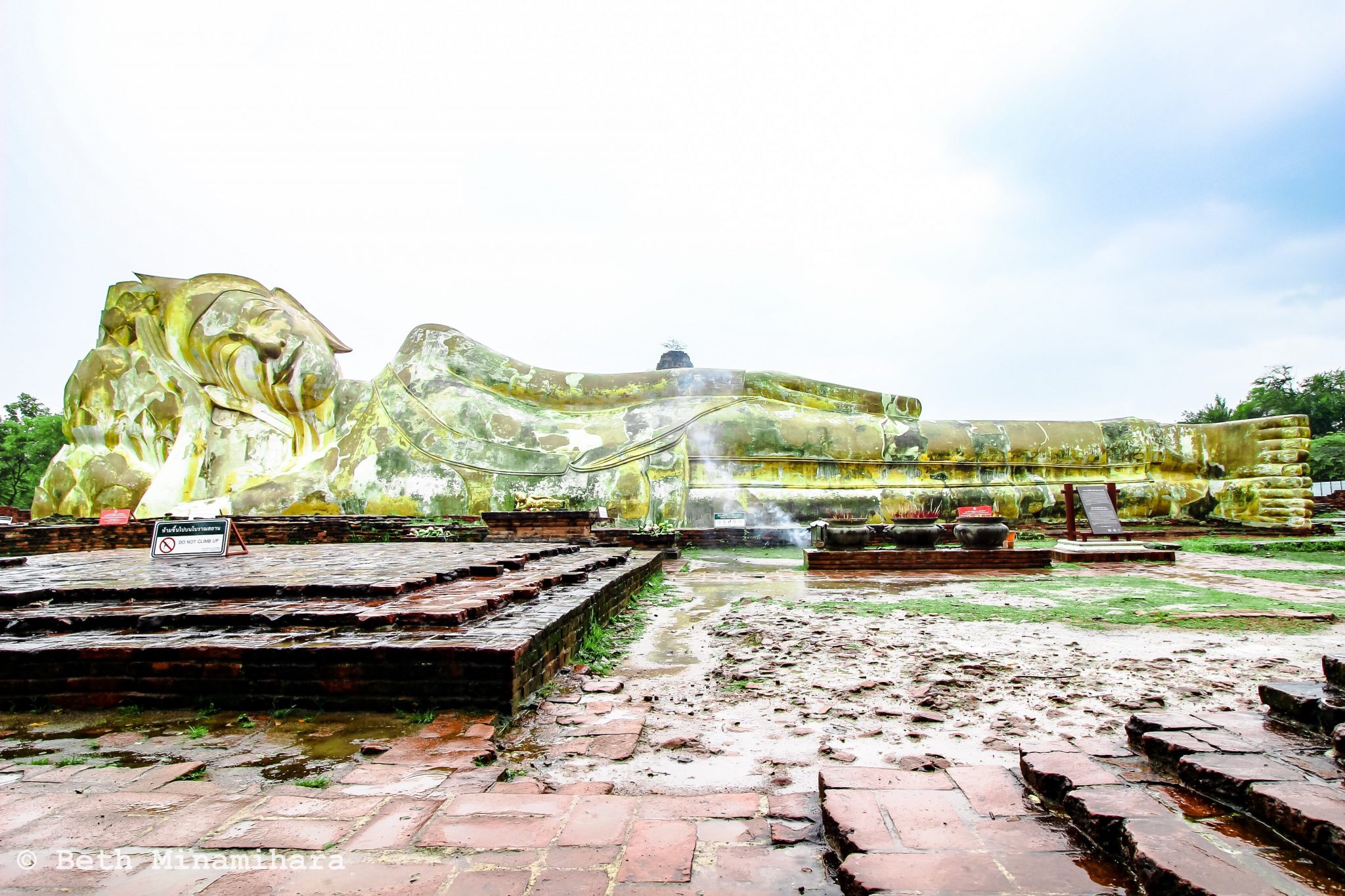 Reminders You Must Keep in Mind
Please dress appropriately. No shorts, mini skirts or anything that exposes your shoulders and legs.
Admission Fee:
50 Baht
Some temples don't require admission fees.
The ruins of Ayutthaya Kingdom brought me to a realization that if innovations are jaw-dropping, ruins of the past are heartwarming. A week's sojourn in Thailand had me no regrets. Let me cap it off by saying Amazing Thailand!