Tucked away amidst the idyllic landscapes of Aso, Kumamoto, Takenokurasansou Ryokan promises not only serene mountain vistas but also an authentic taste of traditional Japanese hospitality. Come, let's explore the tranquil retreat that was our home away from home for three days and two nights.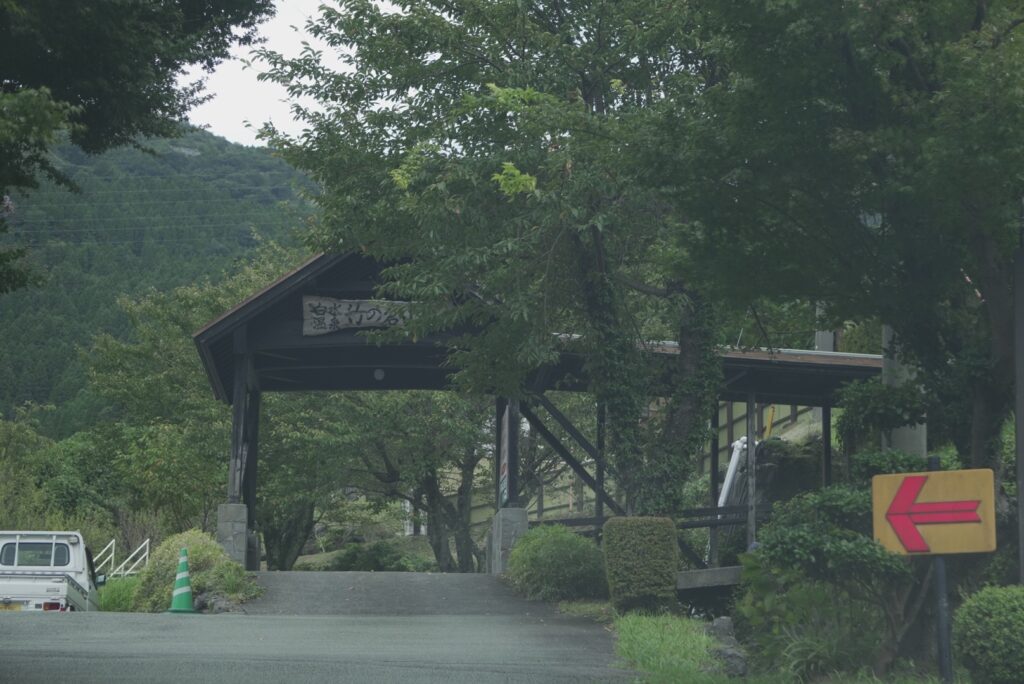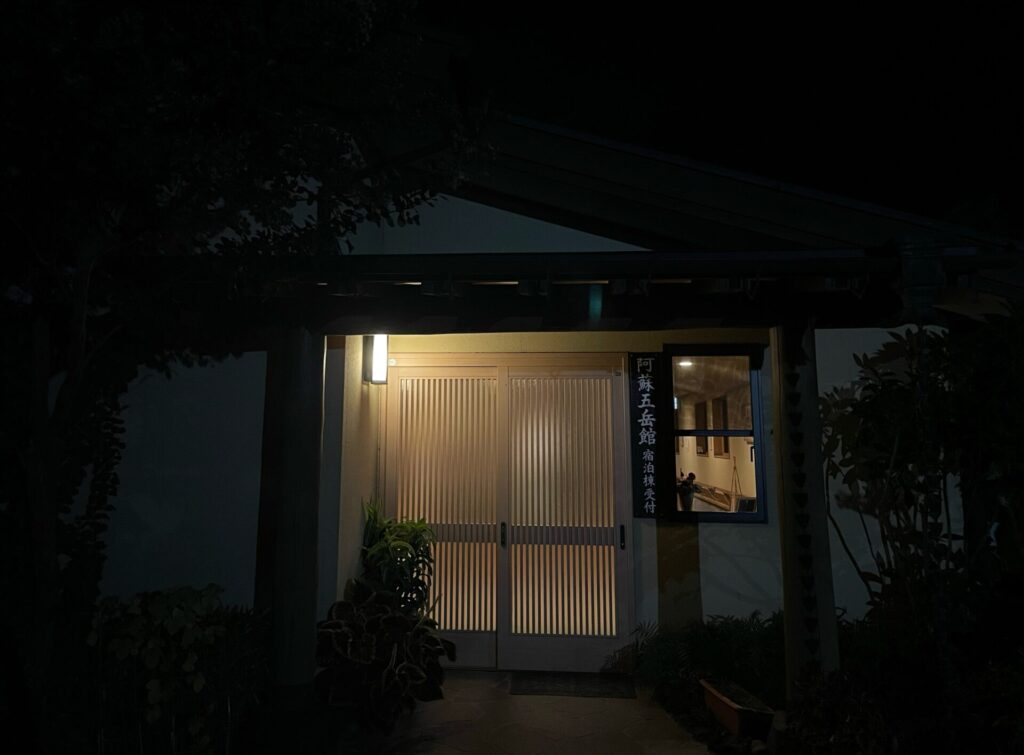 Scenic Location
Tucked by the roadside, Takenokurasansou Ryokan provides easy travel access. While daytime may bring the distant hum of passing vehicles, tranquility takes center stage during the night with only the calming sounds of chirping crickets. Rest assured, the minor daytime bustle doesn't hinder the serene experience, especially as guests predominantly enjoy the outdoors during the daylight hours.
Furthermore, the Ryokan offers a dual treat – a backdrop of lush mountains and grasslands on one side and a front-row view of picturesque green villages. As night falls, the twinkle of lights from these villages adds a touch of magic to the tranquil ambiance.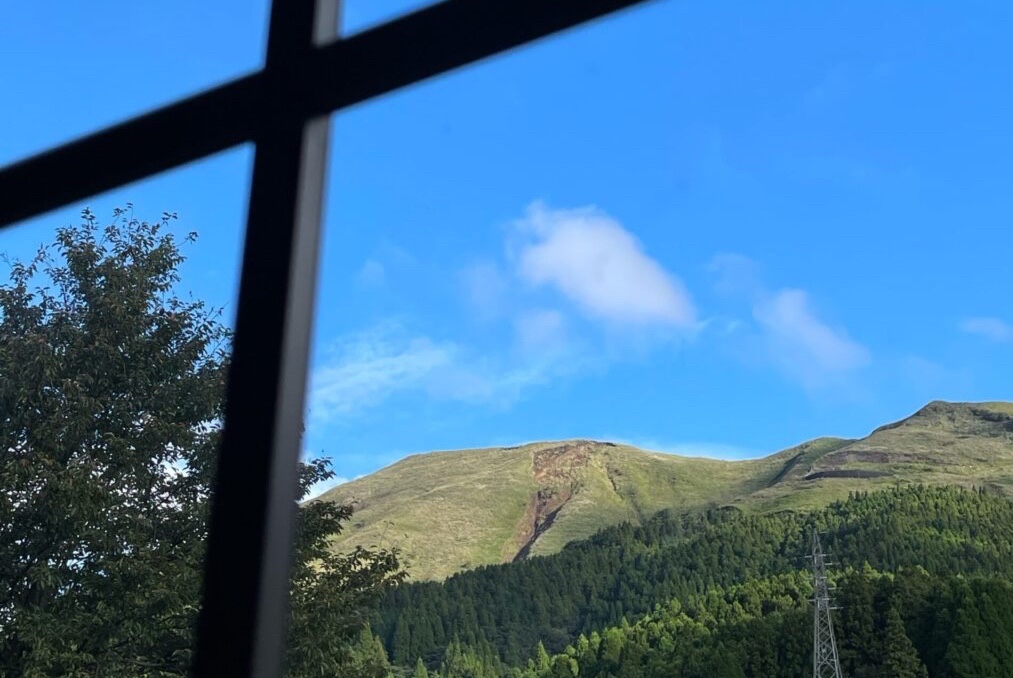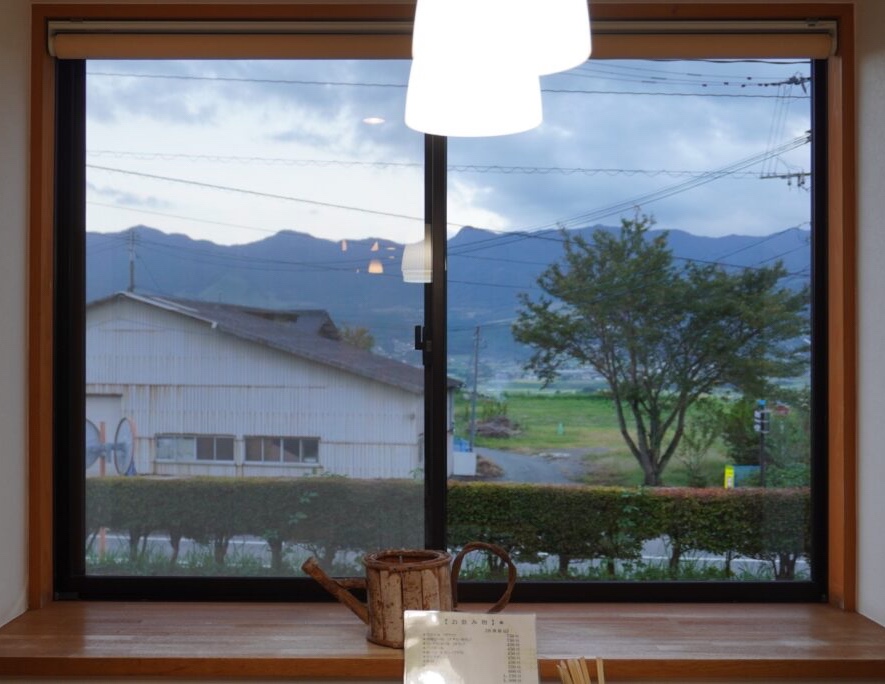 Complete Amenities and Facilities
Private Onsen
A special highlight of our stay was the private outdoor onsen. Tucked in a quiet corner of the Japanese garden, it was a serene retreat with nature's soothing sounds. The experience was even more enchanting under the moonlight, a moment of pure tranquility.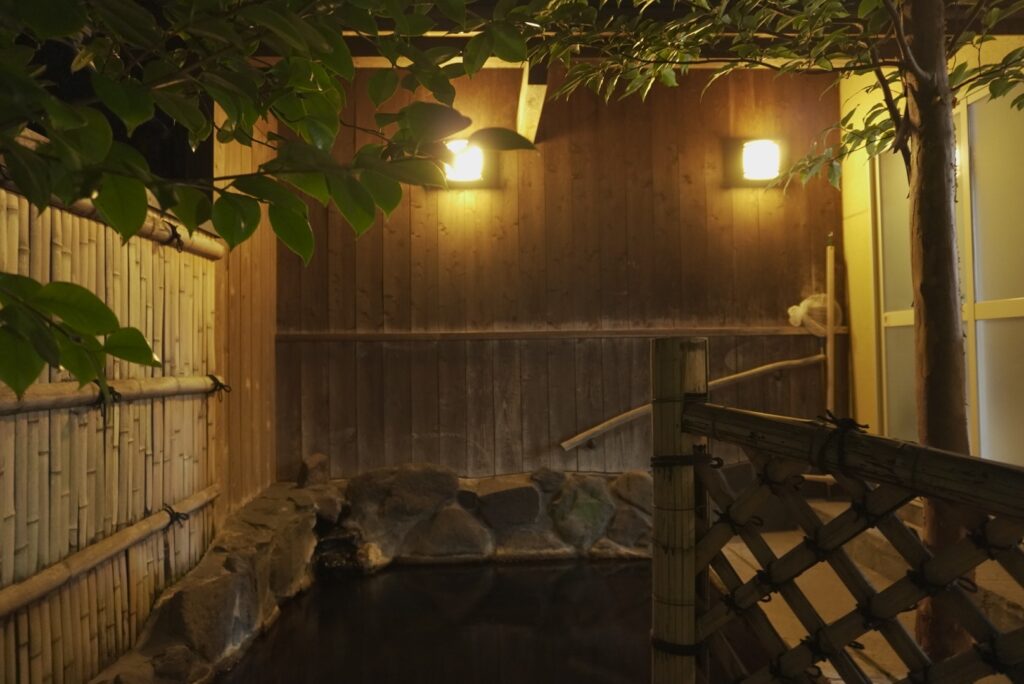 Connected to the outdoor onsen is a changing area and shower room. Stocked with body soap, shampoo, conditioner, and facial soap, it ensures guests experience ultimate comfort during their stay, a standard yet appreciated feature in Japanese hotels and ryokans.
Toilet Oasis
Surprising as it may sound, even the toilet at Takenokurasansou was an oasis of relaxation. With a bidet and a mini bamboo garden inside, it transformed a mundane necessity into a serene escape. The thoughtful design created an ambiance that defied the typical perception of a restroom.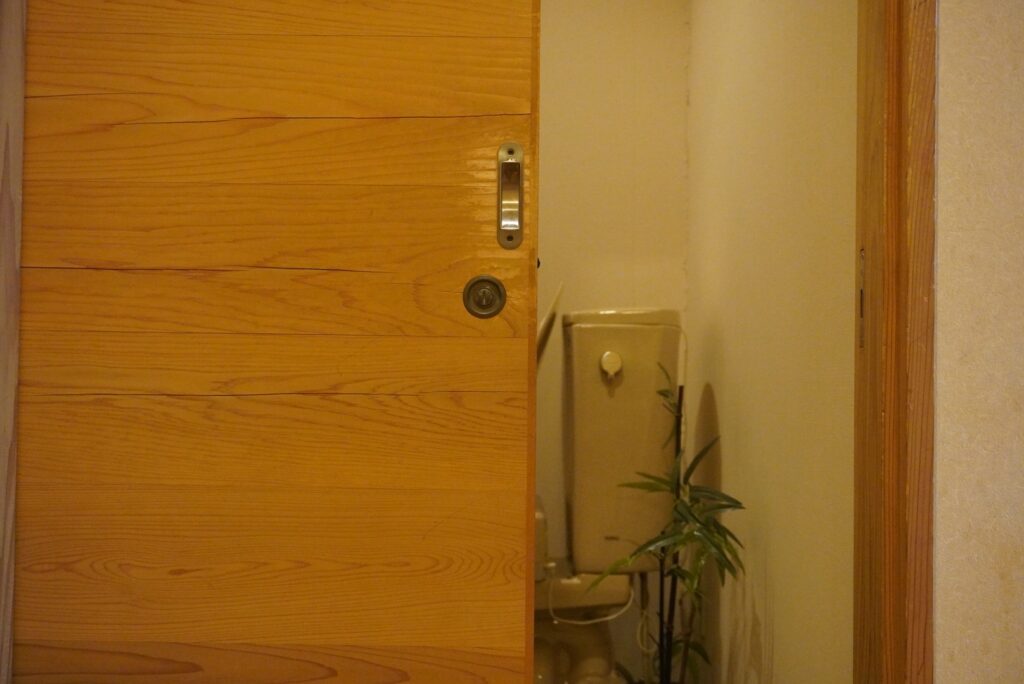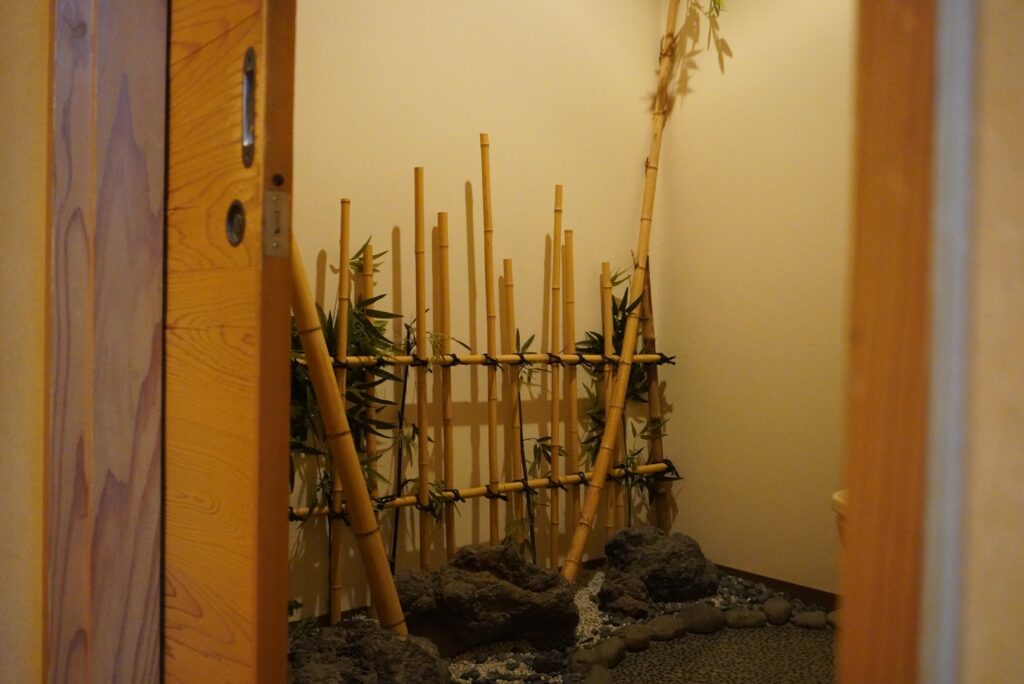 Amenities
Takenokurasansou spared no effort in ensuring a comfortable stay. From cozy futons to other conveniences, the rooms were equipped with all the essentials for a relaxing retreat.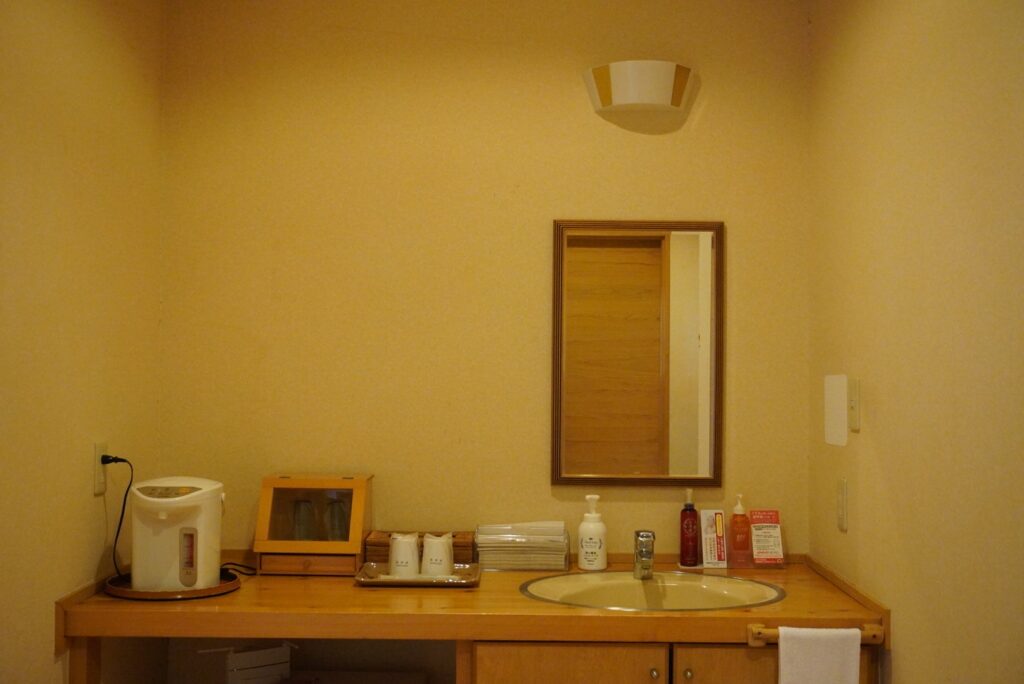 The Ryokan also provides a mini-fridge with drink options available for purchase. Additionally, guests can enjoy the convenience of an electric kettle, a tea set, and onigiri for late-night snacks, enhancing the overall stay experience.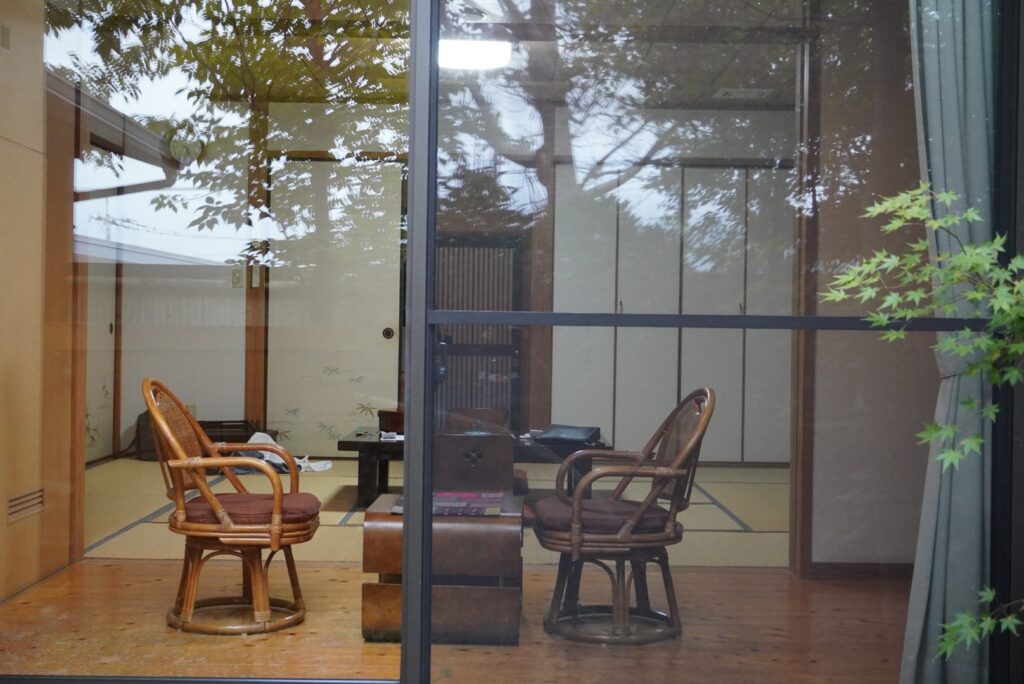 Dining Experience
On our initial night, we indulged in Kaiseki, followed by a delightful yakiniku experience on the second day. Each morning, breakfast brought a diverse menu, consistently delivering healthy and delicious options.
Opting for the room with a private onsen granted us exclusive dining privileges, including access to a private dining area and dedicated staff attending to our every need.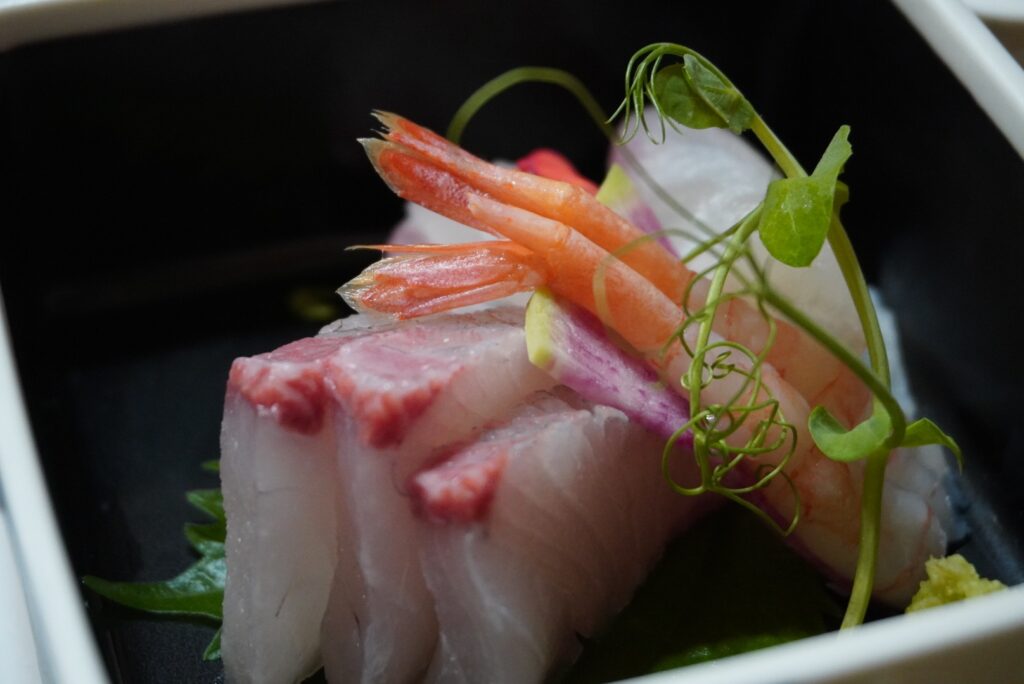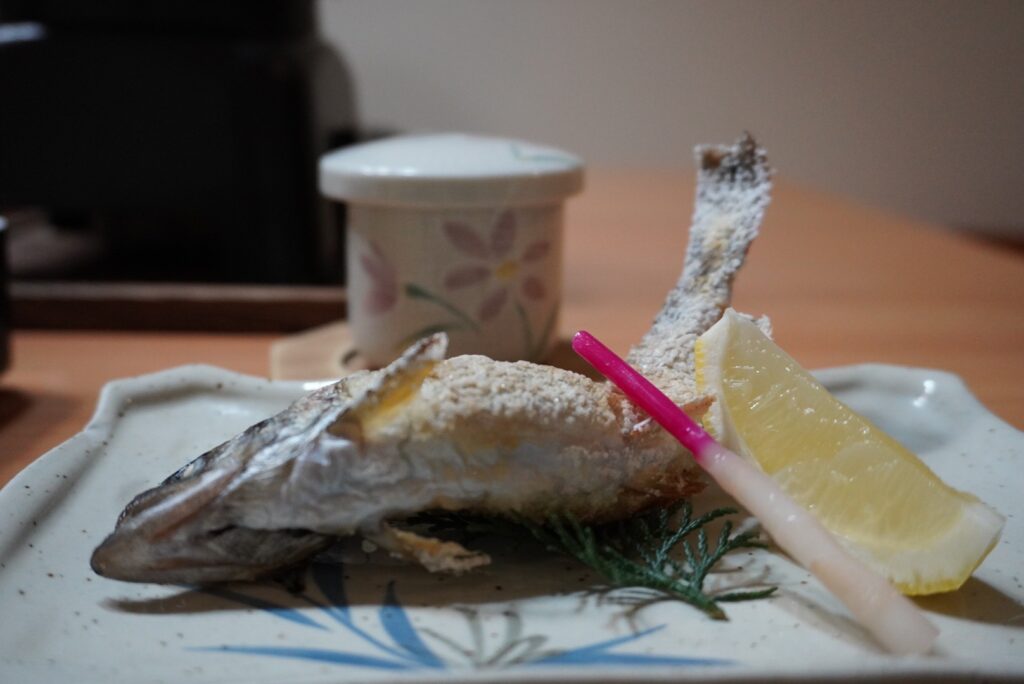 Service
Absolutely, the service is top-notch, with a staff embodying politeness and genuine hospitality. It's intriguing to note that all the staff members are elderly, which brings a unique touch of humility to the experience.
Furthermore, Takenokurasansou goes beyond impeccable service, presenting the essence of omotenashi in every detail – from the invigorating oshibori to heartfelt greetings. However, the true surprise came as a parting gift: 2kgs of Koshihikari rice from the owner's fields. This unexpected gesture elevated our experience, leaving us genuinely amazed and appreciative.
Rating
9/10
Our stay at Takenokurasansou was more than just accommodation, it felt like a home. Imagining it as our own house, we cherished the seamless blend of accessibility and the tranquility of nature. Waking up to the garden view with the curtains open, enjoying a morning dip in the outdoor onsen, and having a peaceful siesta in the afternoon on chairs facing the garden, these experiences captured the essence of how the ryokan touched us.
Please note that standard rooms, with access to the public onsen in a separate building, are available at Takenokurasansou. For further details, kindly visit their website and utilize translation tools, as there is no English version provided.